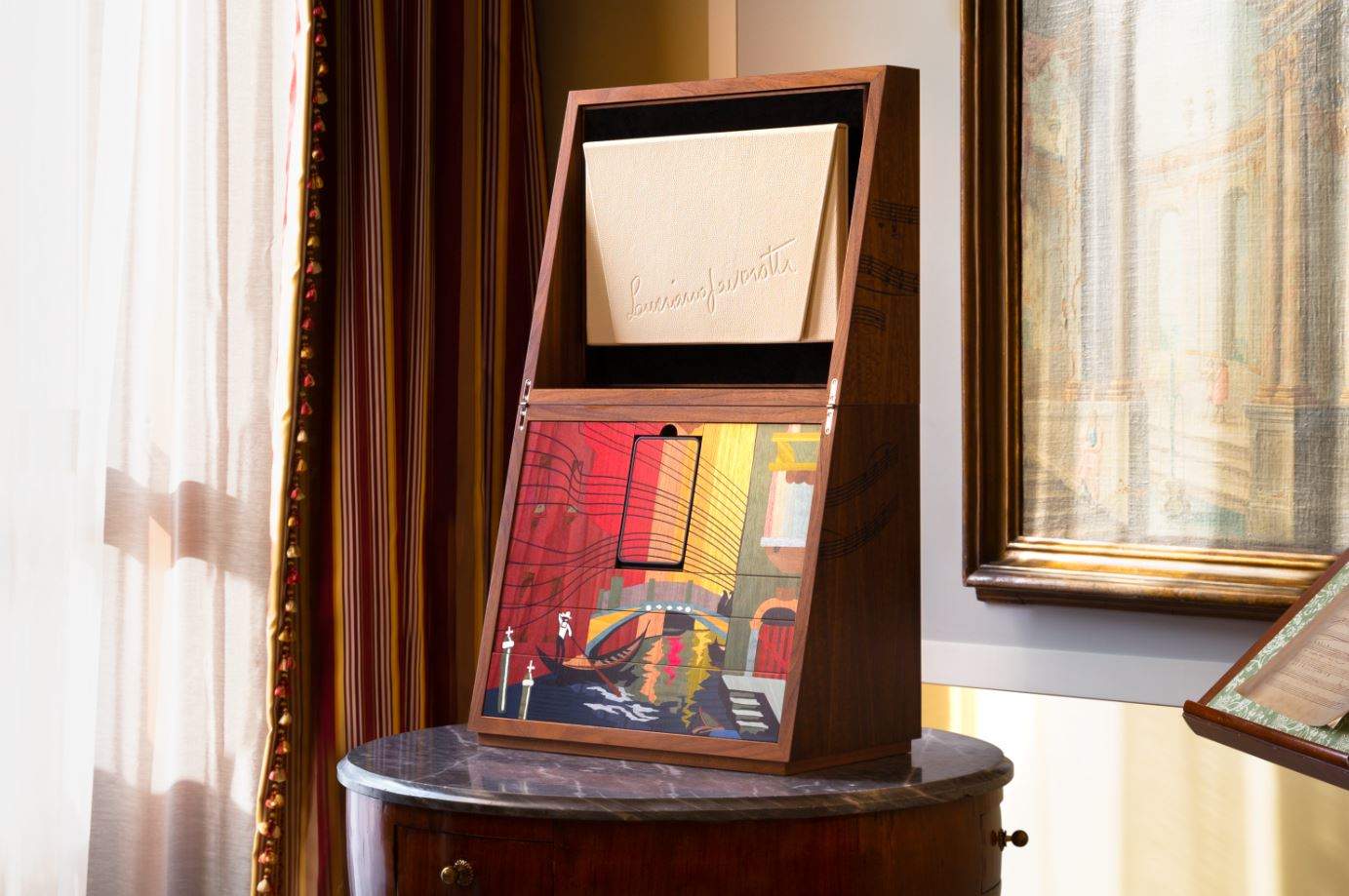 "Music is the emotional life of most people." Leonard Cohen's wise words from 1984 still echo true. Why is music rarely valued like other artistic disciplines? It's a natural question for iconic British label Decca Records, part of Universal Music Group. For almost 90 years, Decca has created timeless music – from the Rolling Stones to Luciano Pavarotti – music that will be listened to for generations.
Decca's new venture, Decca Luxe, re-establishes music as form of art. It brings together unreleased recordings, new sound technology and skilled craftsmen to create timeless musical objects dedicated to iconic artists. Called 'Masterpieces,' they are produced for the world's discerning collectors and music devotees.
Luciano Pavarotti Life in Art is the first Masterpiece. Pavarotti's voice is heard as if for the first time, thanks to new sound technology. And his private passion for painting is echoed in a marquetry art case, handcrafted by the artisans of British furniture maker, LINLEY.
A specially-built music player contains the world's most elusive opera recordings: newly-discovered tapes, retrieved from Decca's archives and mixed in immersive audio to create an overwhelming three-dimensional sound experience, as if Pavarotti is performing in your home. His entire recordings with Decca, totaling 130 hours, complete the collection.
The art case is made of fume figured eucalyptus, and its marquetry is inspired by Pavarotti's colorful oil paintings. Music flows along a Venetian canal. Oil paints, brushes and canvas invite artistic expression. Prints of Pavarotti's own paintings act as inspiration. A personalized note from the Pavarotti family awaits. A visual and tactile delight. Music for all the senses.
[masterslider id="159″]
'Life in Art' supports the educational cause of the Fondazione Luciano Pavarotti, which helps aspiring young opera singers. A limited edition of 10 'Life in Art' pieces is available to pre-order now for delivery in January 2019.
Visit DeccaLuxe.com or email Pavarotti@DeccaLuxe.com for more information and to apply for ownership. Preview events are held globally; please enquire for more information.