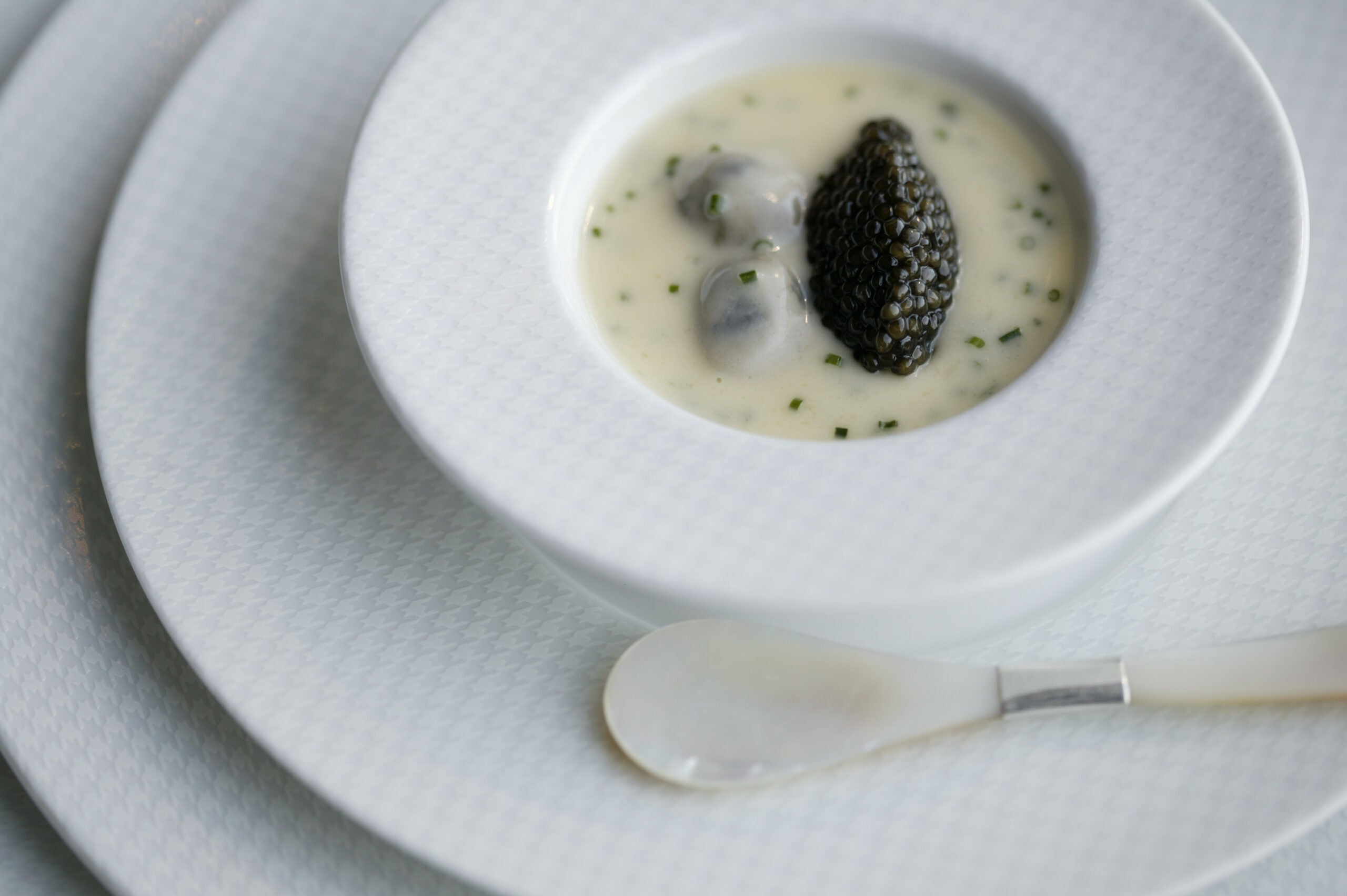 Few budding chefs could ever dream of having the legendary chef Thomas Keller accept one of their suggestions, and even fewer could imagine that one day, they would suggest a transcontinental collaboration dinner and have him say yes.
This Thursday, very lucky guests will be treated to a once-in-a-lifetime dinner when chefs from Gaon, a three-Michelin-starred restaurant in Seoul, decamp to New York, bringing Lucia Cho, president and creative producer, back to Per Se.
Cho worked at Per Se during her externship at the Culinary Institute of America, arguably the most prestigious position available to students. Here, she had the incredible opportunity to see how chef Keller operated, and she took important aspects of his approach with her when she returned to South Korea, most notably a "sense of urgency and finesse."
Cho says it wasn't always easy to make a business from fine-dining Korean cuisine, and that in the early years, "no one believed that we would get anywhere." But, she kept chef Keller as a role model and honed her craft, ultimately having the last laugh when Gaon received the highest accolade a restaurant can achieve: three Michelin stars. 
Now, she brings Gaon's three Michelin stars to accompany Per Se's three Michelin stars in an extraordinary dinner where Cho aims to "celebrate the 'classic' and share the fun side of fine dining." Gaon's team worked with Per Se's chef de cuisine, Corey Chow, to create a menu that highlights the best of each restaurant and also to create new dishes that blend the two cultures.
The different cultures will also meet in the dining room, where Gaon's staff will bring elements never seen before in Per Se that celebrate the "zen" side of fine dining that is so celebrated in Asia. Chow notes that "a lot of people aren't really used to Korean food in a three-Michelin-starred restaurant. Just thinking about it, the guests are going to experience six Michelin stars, right? And I think that's a unique experience, especially culturally, that they won't be able to experience because Korea is really, really far. Not a lot of people get a chance to ever go to Korea. So they're kind of bringing that experience to the guests here in New York City." 
The menu is accompanied by a unique wine pairing, that will begin with Dom Pérignon, classic wines, Soju and end with Château d'Yquem with a unique dessert where each team will present a classic dessert that are served together. Per Se's pastry chef, Anna Bolz, describes it as "an all-at-once experience… we get the opportunity to share something that we're really, really excited about, to share it with our guests and to share it with the Gaon team side-by-side with something that they're equally excited about."
Both Cho and Chow agree that having two three-Michelin-starred restaurants working together challenges each team to produce their best, most creative work. Chow says, "everyone is excited to come up with a dish. I mean, we both want to kind of show off to each other. I'm sure they want to bring the best that they can bring forward, as well as us, and also teach each other." Cho likens the dinner to an all-star sports game, where VIPs from different teams play together. And guests will have the opportunity to experience the combined talent of six Michelin stars in one extraordinary dinner. 
Tickets to the Gaon Collaboration dinner can be purchased online.