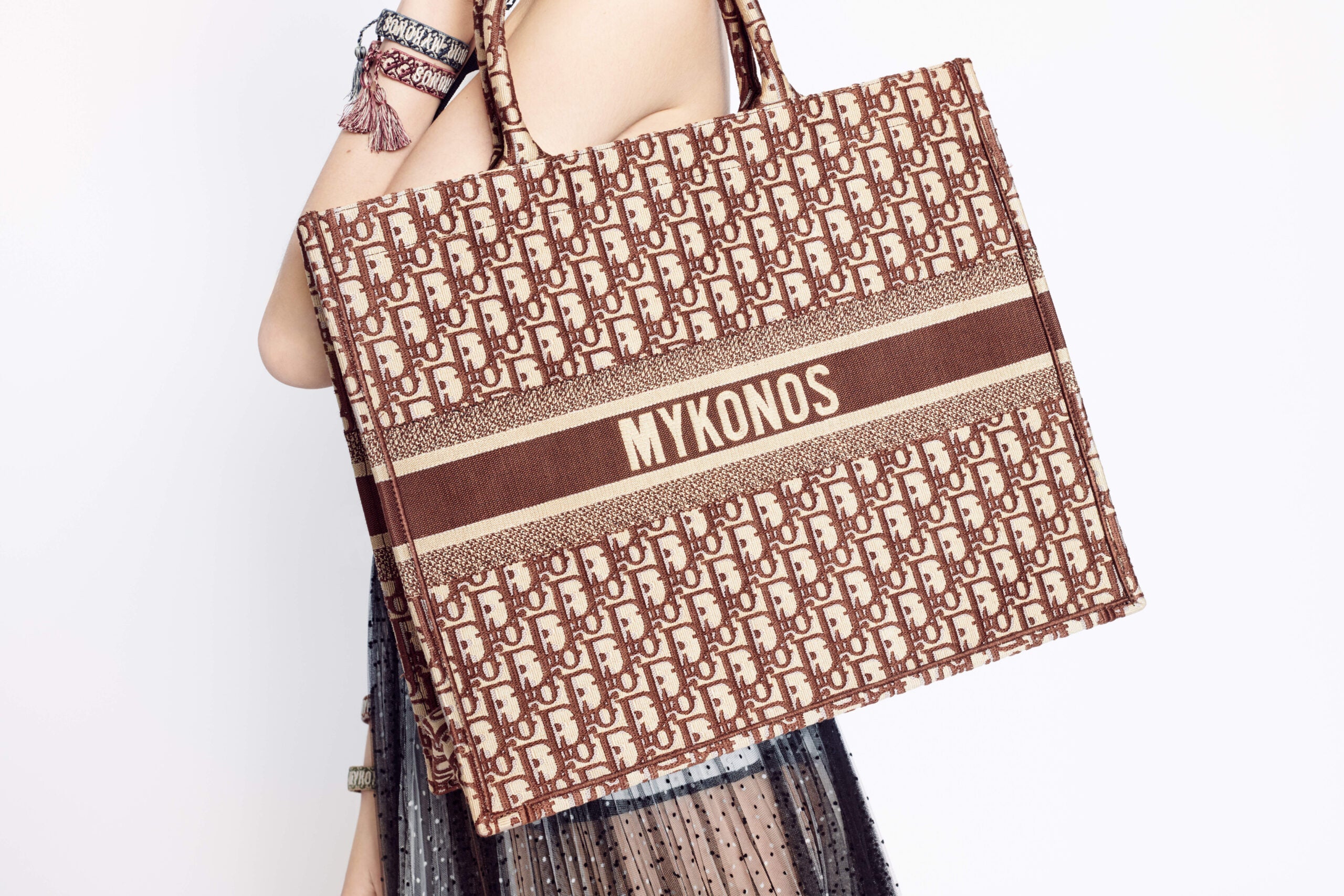 Dior is heading to Mykonos. The French label is opening its first pop-up shop on the Greek island in the ultra-chic Nammos Village from June 15 through October 15. Moving in just in time for summer, Dior's Artistic Director Maria Grazia Chiuri has designed an exclusive capsule collection for the Mykonos store.
This exclusive branded capsule collection will star Dior's summer 'It' bag: the book tote, emblazoned with 'Mykonos,' as well as bodysuits, sweaters, shoes, and bracelets. Some highlights are ballerina flats with branded 'Christian Dior Mykonos' straps and accessories only available for purchase at the pop-up. If you find yourself there this summer, you'll see an early unveiling of the fall 2018 collection (Mykonos shoppers can see the collection in June, while other stores around the world can only access it in July), including some of the brand's new pouches, visors, hats and berets.
The hotspot, a haven for luxury brands, is one of the hottest destinations of the year, with its striking azure waters, stark white architecture and sandy beaches. The island is home to a host of luxury villas, five-star resorts, beach clubs and fine dining.
Read our Guide to Mykonos to learn more about where to stay, eat and shop on the island.