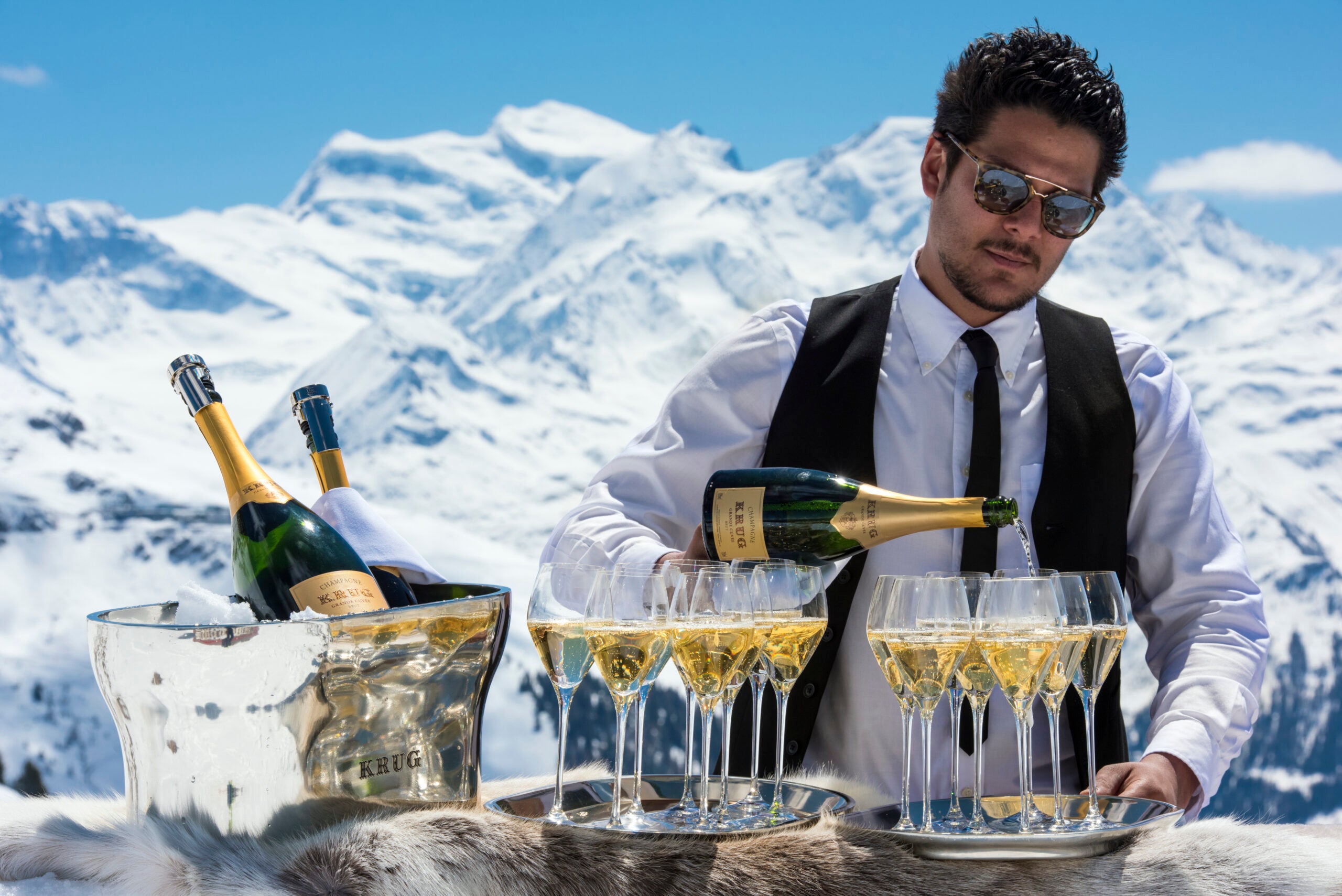 Champagne might be the drink for celebration, but there's no need to restrict the pleasures of the devil's wine to special occasion, the UK's ambassador for the drink tells Elite Traveler.
"Champagne is a fine wine with so many different styles," Françoise Peretti, the Director of the Champagne Bureau UK tells Elite Traveler in an exclusive conversation on our favorite drink. "The richness of champagne comes from this diversity and that its community is all united behind one name."
Indeed, with over 300 houses and 15,000 growers working within multiple styles in the French region, it can be an intimidating field to navigate, even for the most cultivated gourmands among us.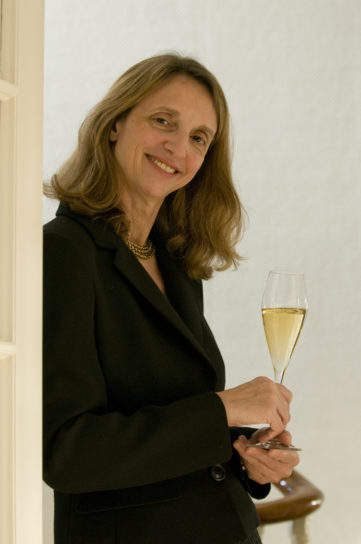 The biggest misconception with champagne, according to Peretti, is that it is not thought of as a wine and therefore isn't considered as a drink naturally suited for pairing. This couldn't be further from the truth, as Elite Traveler found out recently.
For Peretti, pairing starts with style. Vintage Champagne is commonly regarded as the best to match with food, but don't rule out rosé too.
The next step is a simple one: use your judgment.
"Champagne can range from fine and elegant to full-bodied, reminiscent of a burgundy wine. This makes it more versatile to be paired with food."
This versatility opens champagne up to some unusual combinations. It also reinforces the provenance of some long held favorites. Fish is a reliably safe bet for champagne pairing, "but make your choices depending on how it is prepared. For example, grilled sole, turbot with beurre blanc will work with a Chardonnay-based Vintage," warns Peretti.
Cheese is a favorite pairing partner of Peretti, who recommends staying away from the cow-milk fromage due to its thickness. "Think about goat or ewes cheeses from the Loire Valley, New Zealand or even Great-Britain [Berkswell, Ticklemore, Ragstone or Corra Linn] and white wine" she says
Parmesan is also a choice pick and an exception to the cow's milk rule. It also makes for an easy solution to spontaneous entertaining. Peretti suggests "placing some parmesan chunks and a bottle of champagne on the table. Your guests will love it."
Spices can interact with champagne, but only if they are deployed aromatically rather than pungently. Champagne will play nicely with the intricacies and aromas to be found in sushi, Indian, and Cantonese cuisines with enlivening results. "A great friend of mine, Food Historian, Yan Kit So, who was the authority in Chinese cuisine only drank white burgundy and champagne," says Peretti. "She said to me that the complexity of champagne was in great harmony with Chinese food. I think the same goes for Indian cuisine." Szechuan on the other hand is too powerful and stifles the complexities of the champagne. Pair it only if your aim is to cleanse and refresh the palate. Thai cuisine is a little more difficult for the same reason. Subtle spices such as lemongrass match nicely, but with more forceful dishes, it can be too strong to for its more understated notes to come through.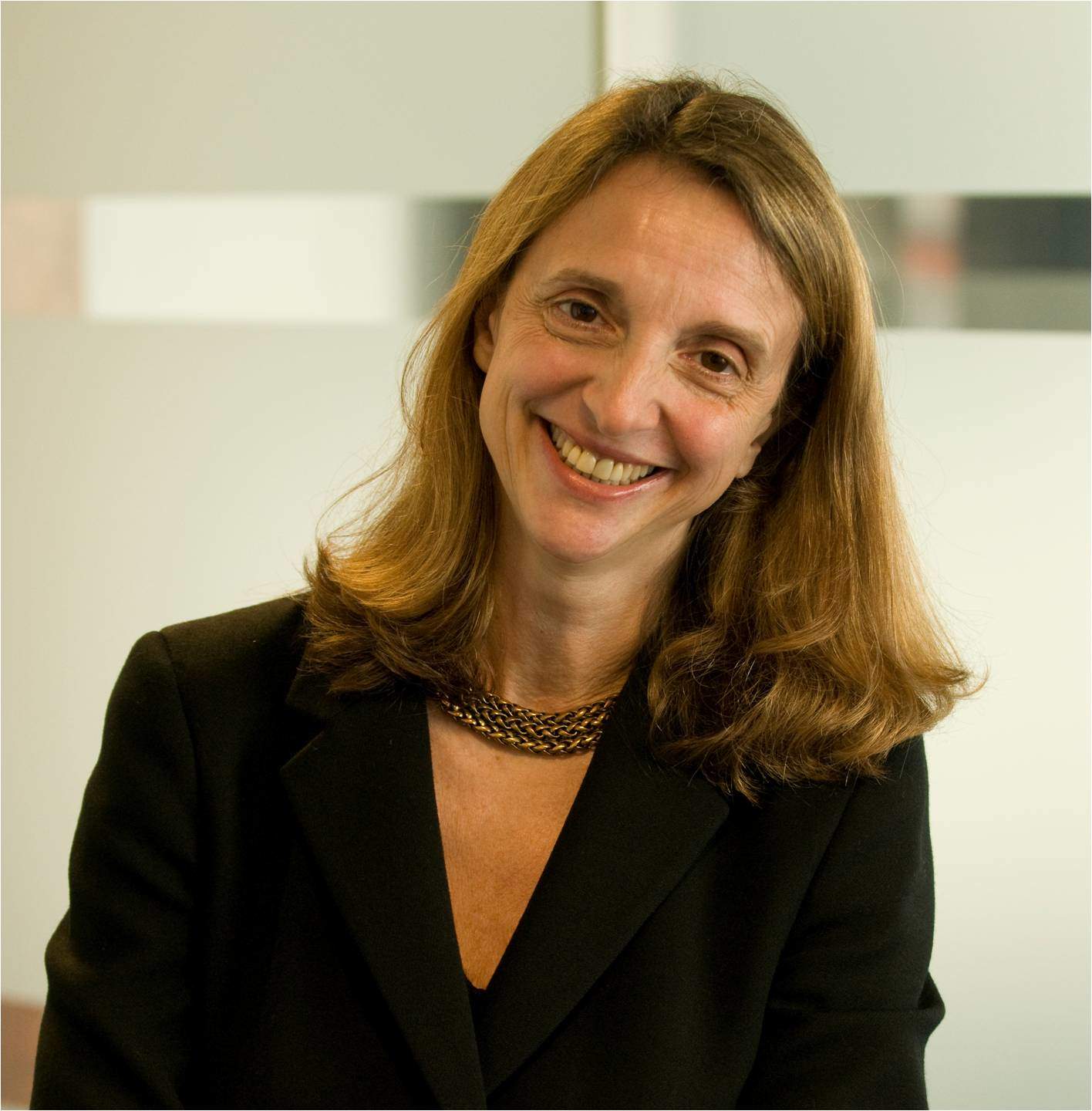 With meat in general, Peretti is quick to warn against beef – particularly ribs – opting for venison and poultry instead. "If you have a vintage pink champagne, it works very well," she adds. "It's a lot leaner and is all about the texture and taste. With an excellent rib of beef it is quite a heavy taste. It's not going to be a match made in heaven."
Another mistake Peretti notes is the assumption that Brut is best suited to desert because of its dryness. "With anything fruit based, I will favor a fruitier pink champagne," says Peretti. "With a sweeter style of desert, choose a slightly sweeter style to round off the edges; otherwise it's not going to compliment the dish."
A misgiving Peretti observes among even the most discerning of drinker is to chill glasses in the fridge. "A very big faux pas," she says. "You end up having 0.5 per cent of water in your champagne. If you want to dilute your very expensive champagne, this is the best way."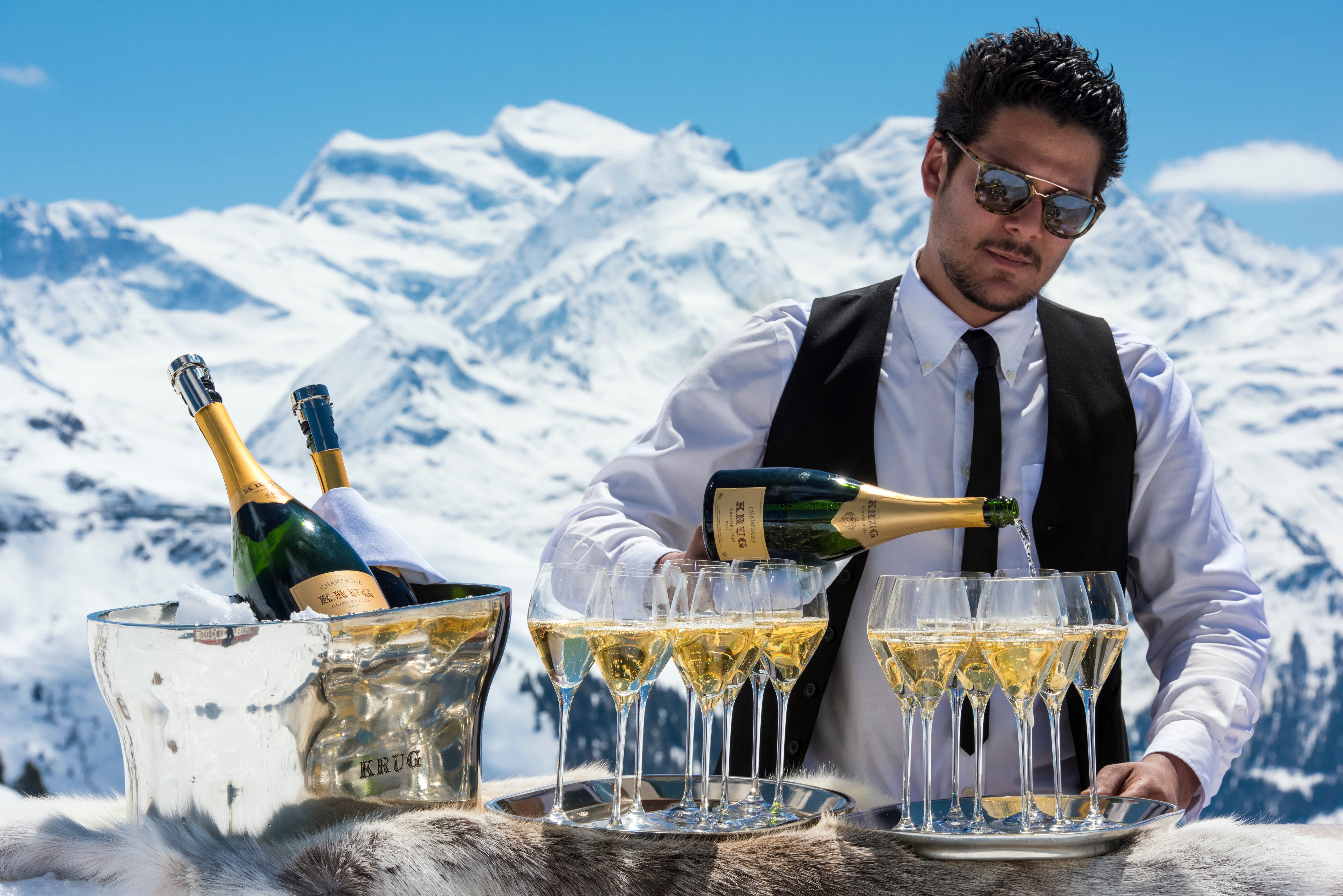 Glasses for Peretti are also another bugbear: Most of us are using the wrong ones, namely flutes. "I have been drinking champagne in a wine glass for years," says Peretti. "With a flute the liquid is going to concentrate and you are going to smell the yeast and acidity. I've also experienced the reluctance to abandon the flute because it is one of the symbols of Champagne drinking."
Flutes might be bad, but the newly resurgent coupe glasses are a "champagne killer" for Peretti , as their shallow bowl prevents bubbles from developing and causes aromas to dissipate. Tulip shaped glasses, the favored choice of the region, are a good compromise. "They have the space for aromas to develop and are tapered at the top so you can concentrate on the aromas."
An odd trend that Peretti has noticed – particularly among drinkers of the most exclusive Cuvee Prestige's – is to pour a glass and use a "swizzle stick" to extinguish the bubbles. "You might as well have grape juice," she says. "Ageing takes between eight and 15 years on average, and this is how the bubbles are created. Do you really want to get rid of them when their price tag is reflected in the production time?"  Champagne then, is best served as intended.