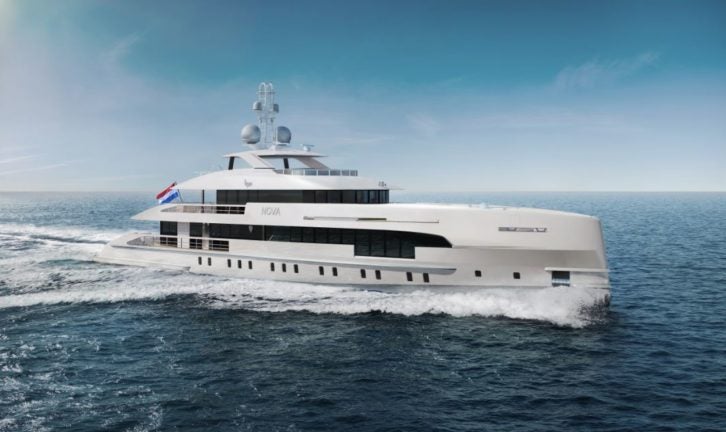 From first meeting to first sail, the process of buying a yacht can be a lengthy and arduous affair. Between having to make decisions on everything from hull size to cutlery design, there are logistical conundrums like number of crew and where to berth that have to be considered. But nothing quite comes close to the thrill of owning a superyacht, either. The ultimate in luxury and adventure, a superyacht can be relaxing, invigorating and a lot of fun in a way that few other possessions can.
To understand how the boat of your dreams can be made a reality, and to get the best out of meetings with manufacturers and designers, Elite Traveler has put together the ultimate checklist for buying a superyacht and some of the stages that you can expect to encounter along the way.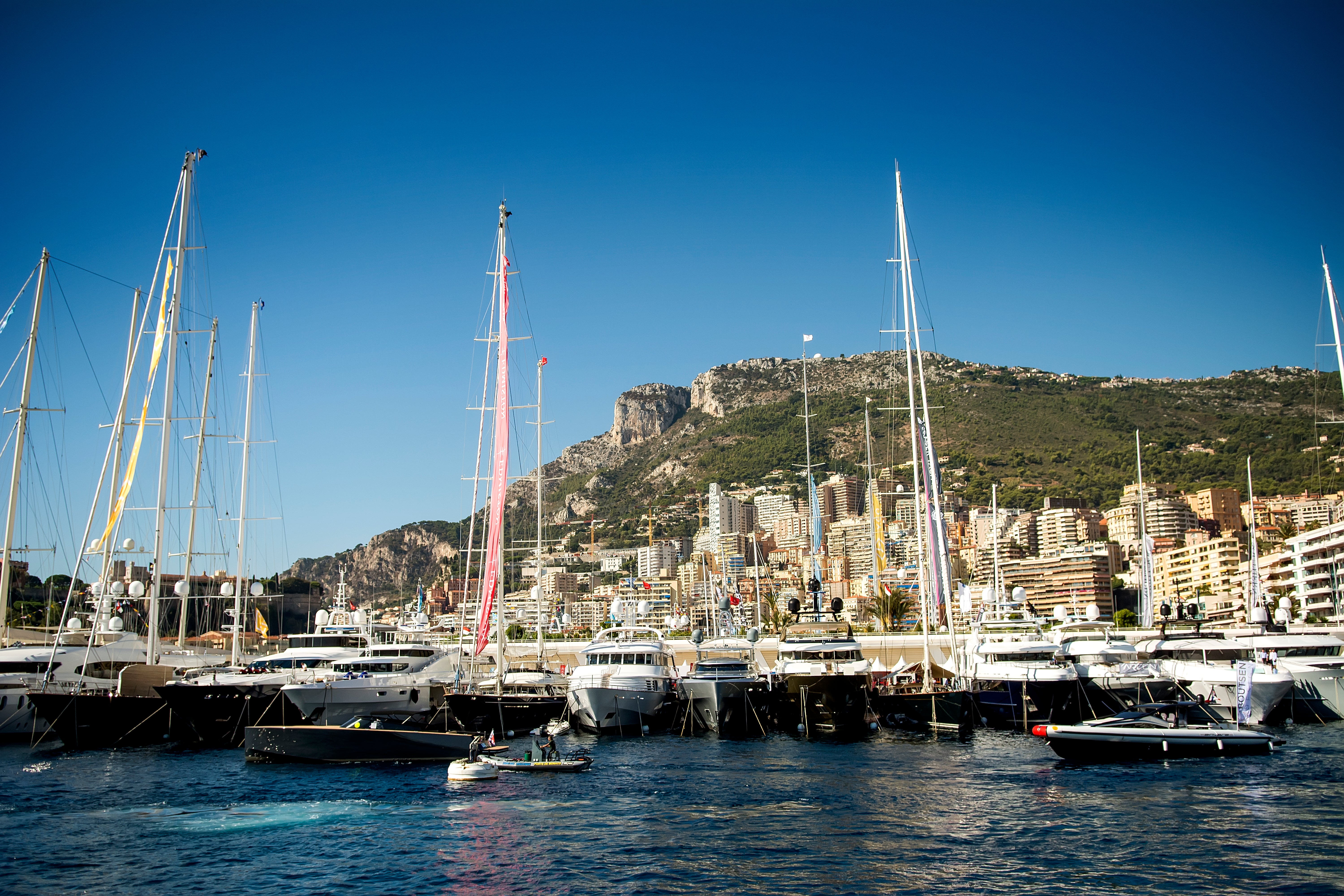 Working With Brokers
The most popular route into buying a yacht is through a broker – specialists who bring yachts to the market and handle the negotiations between buyer and seller.  With thousands of different models on the market, a broker can provide an accessible entry point into the market and can point you in the right direction to match your requirements.
"Most yacht owners started off as charterers and will have chartered a few times," Crispin Baynes, Broker at Burgess in New York tells Elite Traveler. "Buying a superyacht is a process, not an event. To get it right you really need to spend time with a reputable broker that can deliver on what they are promising you."
Depending on the features, design and specifications that you want, you could purchase an existing yacht 'off the shelf', arrange for a production or semi-custom build, or work with a manufacturer to build a new design from scratch. Unsurprisingly, the latter is the most expensive and time-consuming and the former is the easiest and quickest.  It's common that a client will opt for a customised model after a few experiences with chartering. "You need a level of experience to be able to enjoy and understand ownership needs," adds Baynes.
Taking The Bespoke Route
Elite Traveler met with Dutch shipyard Heesen and London based Winch Design to find out for ourselves what the first stage would be like when it comes to designing our own semi-custom vessel. Our template was Avanti:  a sleek 216 ft cruiser that puts family and relaxation at the heart of its design. Billed as a 'pocket mega yacht' by Heesen's Director of Sales and Marketing Mark Cavendish at last year's Monaco Yacht Show, it includes several features as standard such as a beach club, infinity pool and several observation decks.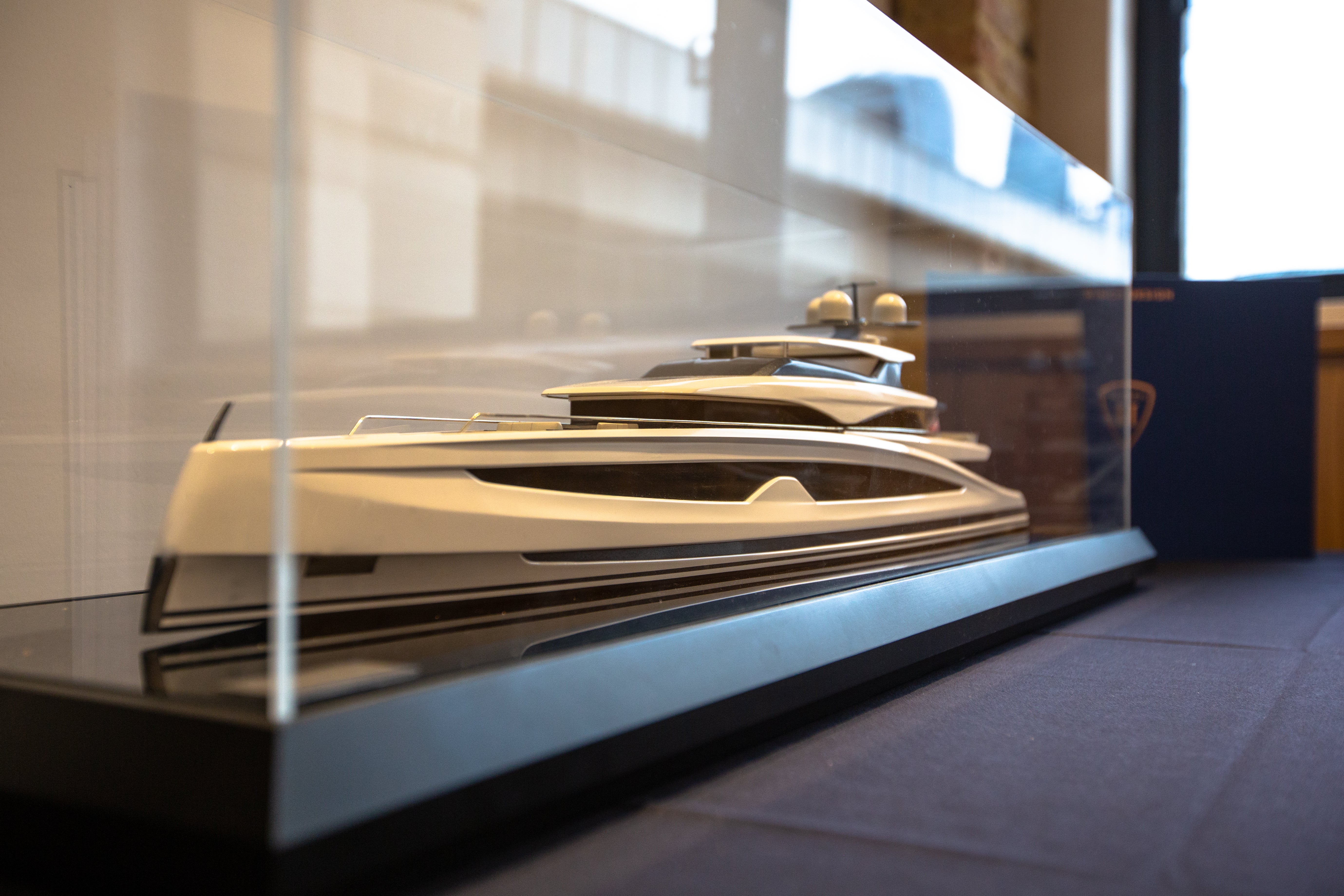 Taking the custom path can take up to three years in total, according to Heesen CEO Arthur Brouwer, and factors such as your experience greatly impacts the process. "It's the same process as buying a house," he tells Elite Traveler. "Experienced boaters know up front what they need and can come to us with a very specific layout and questions that we can talk to them about what, in terms of what is possible in the current design."
The first meeting is an opportunity to get to know the shipbuilder and design team, to piece together what you want to use the yacht for. As we discussed our demands with Brouwer, a designer from Heesen was sketching the rough outline of the Avanti, incorporating our varying and colorful demands into the blueprint. Very little of what we asked for was rejected, despite the audacity of our demands – a golf tee on the corners of the aft (with golf balls that dissolve into fish food); separate Jacuzzis and even an intuitive voice system across the vessel.
Finalizing Initial Design 
In a process that takes around six months, the concept is rendered and technical details are worked through, requiring "hundreds of hours" of work according to Brouwer — especially if the client's requirements are particularly bespoke.
"Immediately after the meetings, we'll have the discussions of whether the designs are technically possible," he says. "We'll do all the calculations on weight and performance."
Working parallel to the designers, the logistics are arranged. It's a lengthy process. Further meetings can be expected, as different proposals are worked out to get the look and feel of what works before the heavy lifting takes place on the shipyard floor.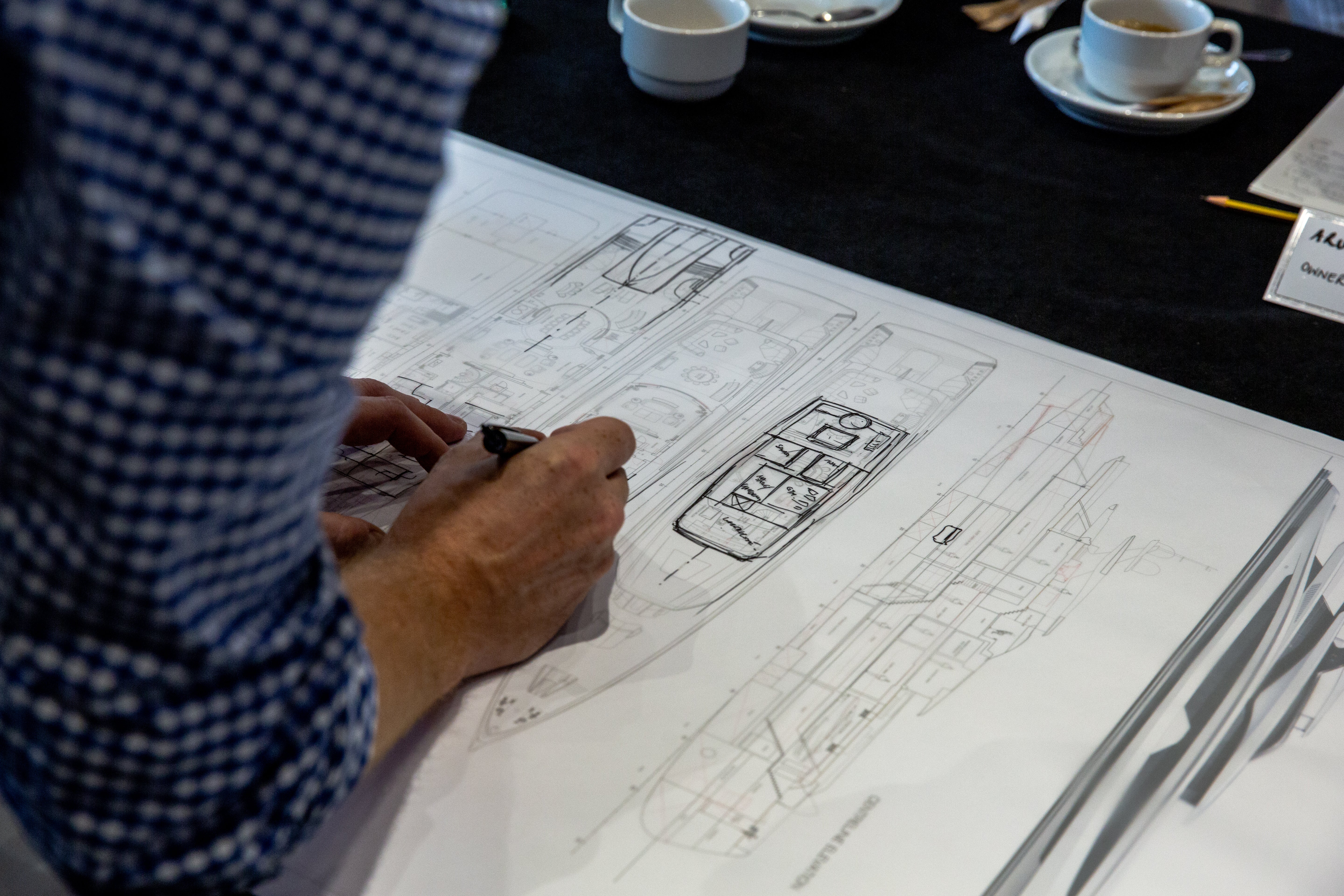 Nailing The Particulars
Usually more meetings are needed before the schematics are drawn up. The length of this process is dependent on the time the client is prepared to invest in tailoring the details to their specifications. Heesen have dealt with requests for everything from a laboratory for marine biology experiments, right through to dual swimming pools and an extensive yoga space, which poses interesting puzzles for its engineers to solve. The client is usually consulted throughout this stage to keep abreast of the project's progress.
Sustainability
Hybrid engines are beginning to emerge as a major theme of yacht manufacturing, as more shipyards and designers consider environmental impact in their models: Heesen's 164 ft project Nova became the first yacht with a fast displacement hull to incorporate hybrid propulsion when it debuted last year. As well as being able to draw from electric and mechanical diesel sources for increased efficiency, the Nova hybrid makes very little noise — it's as silent at anchor as when cruising.
Awareness of climate change among younger buyers is starting to influence design too, notes Jake Edens, designer at Winch. One of the ways that this has manifested is through the use of structural glass in the exterior to increase natural light.
'Having glass at full height [of the deck] is something you'll see coming from us,' he says. 'You can imagine it in the middle of the Atlantic where it goes across two decks and has a brilliant view, which is probably the most interesting thing I've worked on. It allows us to challenge the preconceptions of how a yacht should look.'
Interiors
Once the arrangements of the exteriors are defined, interiors can be arranged in a more practical and detailed way. This is when your yacht goes from a boat to a home on the seas. From the sink to the sofa, there is plenty of personalization involved here.
Contemporary interior designs are popular at the moment says Brouwer and simplified and smoother options are favored as opposed to the darkened, wood-heavy designs that were once popular. 'Boat designs have become a little more fluid,' he says. 'We're seeing smoother models more often, but also more rugged on the other hand with the explorer types.'
Changes in technology have unsurprisingly led to new innovations.  Features such as folding cinema screens, Bluetooth localization and embedded 4K video projection are now standard features of today's vessels.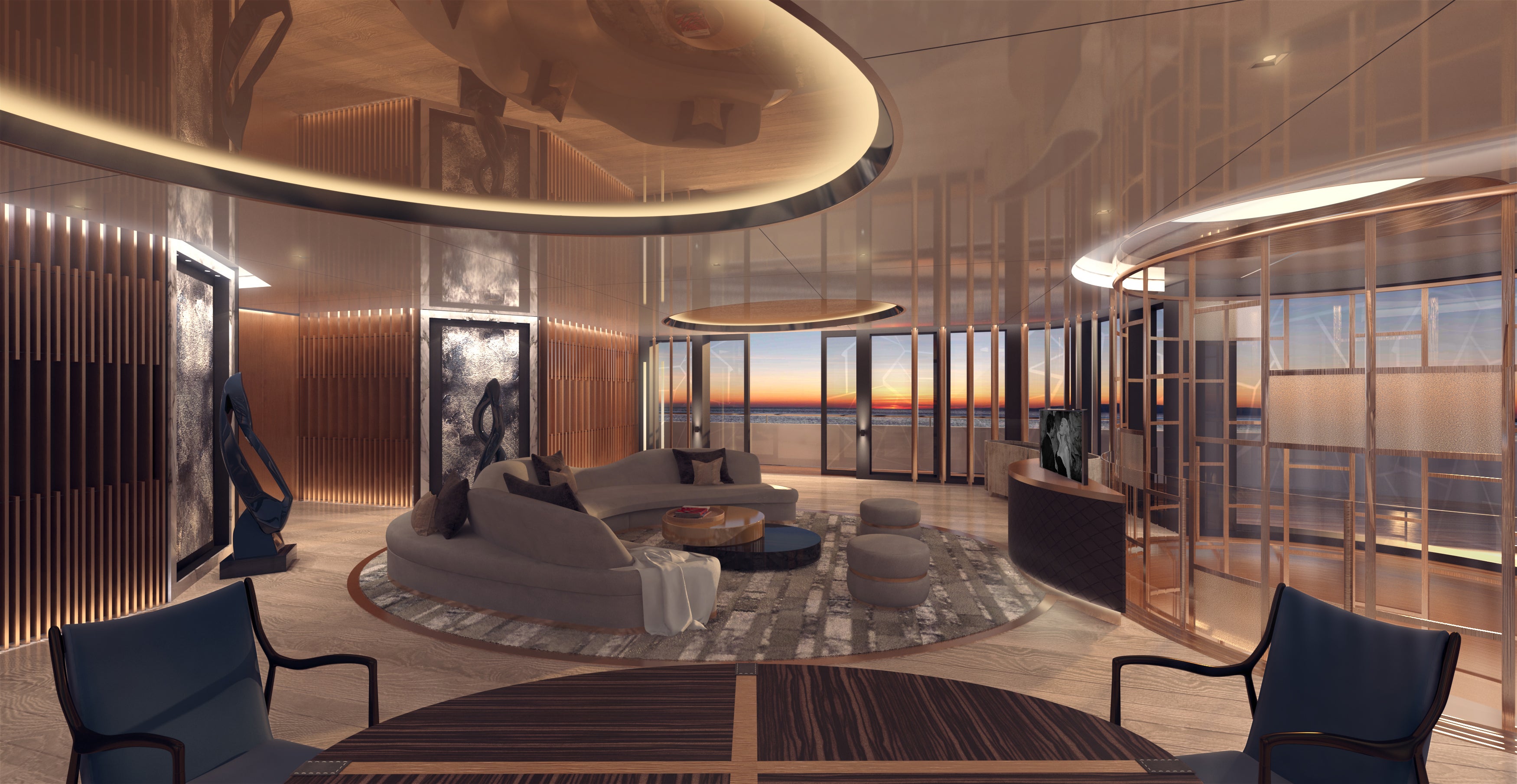 'The quality of materials we use have moved up quite a bit, and people do love to have their own bespoke interiors with personal tweaks on materials, color and so on,' says Brouwer. 'The amount of details we can put in, coming from personal things and the client's life, that's something which over time has changed.'
'As much as certain design features are in vogue, it's important not to stick with trends due to the amount of time it takes to manufacture. You can follow trends to a degree, but it shouldn't drive the design,' says Edens. 'There are loose templates that you can use, if something is from a classic or Art Deco period for example – it's an era, not a trend, and is always going to last."
Final Stages: Launching The Yacht
Sorting the legal documents and registrations is usually conducted by a team of lawyers, yacht managers and owner's representatives, who will also arrange details like insurance and crew selection to make the launch as seamless as possible.
'I work with the internal team to bring all these parts of the project together in accordance with the timeline,' says Baynes. 'Finding a captain for instance is a critical and will be confirmed at least a year out.'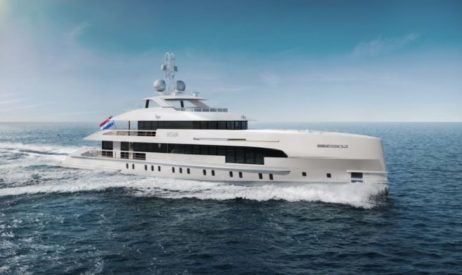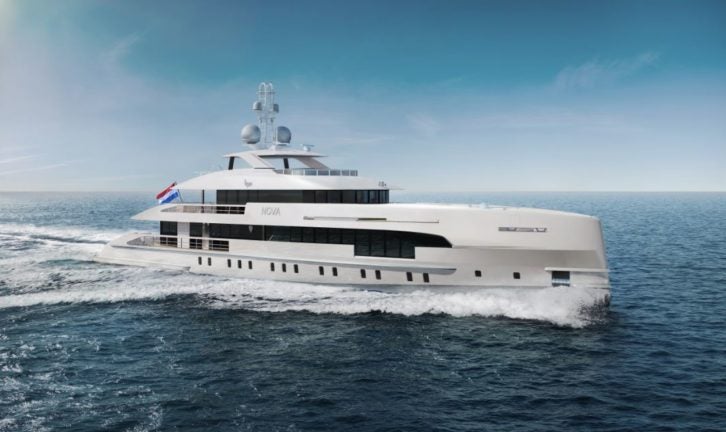 Once all of these details are sorted and the crew are in place – you're ready to go. Of course, the adventure doesn't just stop with the boat itself. Arranging a cellar and choosing what art to display make up some of the ways that you can continue to add and alter your yacht once it's in your hands.
So… How Much Will This Cost?
Elite Traveler's proposed design for the Avanti included all the features that we requested as well as some additions: Jet skis, two cinema screens and yoga areas were among the requests we were able to work into the final design, adding an additional 32ft to the length of the vessel to accommodate the extended swimming pool. A fourth tier was also added for extra living space.
For all of this, Brouwer tells us that we'd be looking to spend in excess of $80m: "It could quickly go higher," he laughs. It goes without saying, when it comes to buying a superyacht – be prepared to spend.