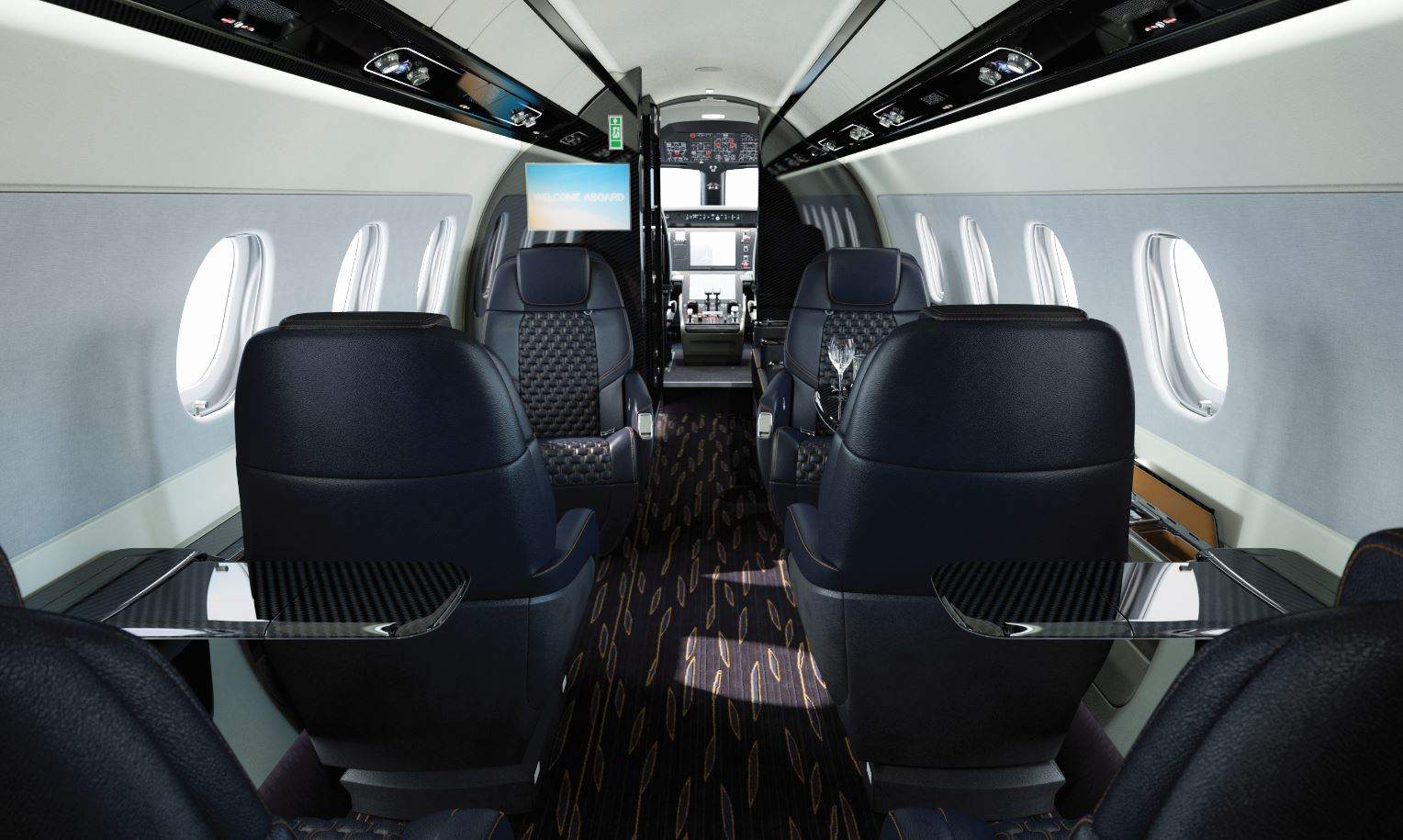 This story originally appeared in the January/February 2019 issue of Elite Traveler.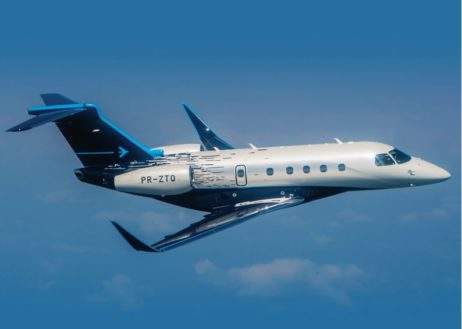 At NBAA-BACE in Orlando, Florida, two new game-changing business jets, the Praetor 500 and Praetor 600, were introduced by Embraer. Instead of creating new models, they are the next-generation versions of the Legacy 450 and Legacy 500 jets. Both feature incredible technology and the utmost creature comforts for wherever your journey takes you.
PRAETOR 500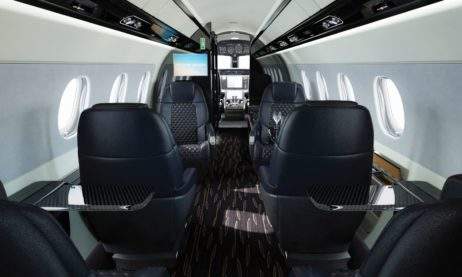 This midsize aircraft is the fastest of its kind: It is capable of flying to Europe from the west coast of the US with just one stop, and has a continental range of 3,250 nm. At 6 ft, the wider-than-average, flat-floor cabin is the tallest in its class. It also has the largest baggage space in its category (ideal for those jaunts over to Europe) that can be accessed in-flight. The four club seats can be berthed, and the jet has room for up to eight passengers. The cabin's interior design, called Bossa Nova, is a reimagination of Brazil's beaches, where Embraer's headquarters are located; the silk-and-wool carpets mimic the waves of the sparkling ocean and the stitch pattern on the seats is inspired by the walkways of Ipanema beach. The jet is expected to enter service in the third quarter of 2019.
From $17m, Bossa Nova interiors from $750,000, embraer.com
PRAETOR 600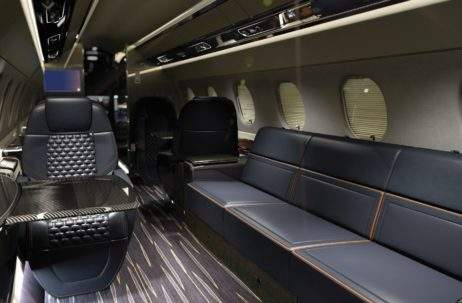 This super-midsize aircraft has a range of 3,900 nm (approximately 900 nm more than the Legacy 500) and can fly nonstop from New York to London. It is the furthest-flying aircraft in its category thanks to the aerodynamic winglets and extra fuel capacity in the auxiliary belly tanks. During flight, expect the smoothest ride possible as it is the only midsize business jet with active turbulence reduction and full fly-by-wire technology — rest assured that if you berth one of the eight fully reclining club seats, your sleep won't be disrupted by turbulence. The 6-ft-tall cabin also displays flight information on the upper tech panel, and cabin management is available on personal devices through Honeywell Ovation Select. If you're traveling for business or pleasure, the cabin has high-speed connectivity, HD video system and surround sound. The model is expected to be certified shortly and available in the second quarter of 2019.
From $21m, embraer.com