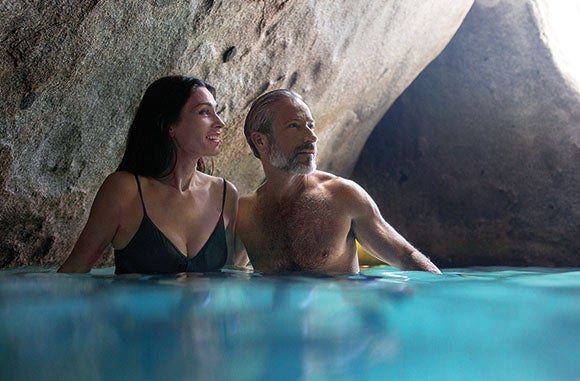 Swap snow for sand this winter and experience the spirit of the ocean from sunrise to sunset. Get away to the British Virgin Islands – a secret alcove of the Caribbean offering crystal-clear waters that will swirl around and sweep you into a pleasant state of bliss.
Stay in luxurious accommodations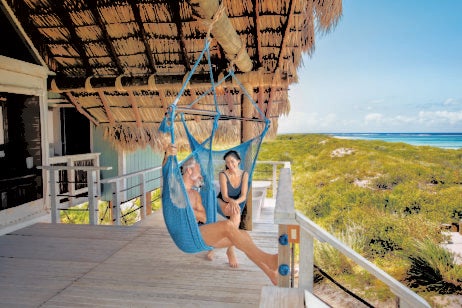 Renowned for hospitality and authenticity, the British Virgin Isalnds offers a full range of lodging accommodations in a variety of venues. Choose from beautiful private villas, spectacular resorts, beachfront suites and secluded B&B cottages each offering its own range of breathtaking views. If you're looking to stay somewhere a little more unique, the Anegada Beach Club allows its guests to camp out under Palapa canopy tents, all spacious, well-furnished and luxurious.
Set sail for new islands
With calm, wispy waters, steady winds and over 60 islands, it should come as no surprise that the British Virgin Islands are widely considered the "Sailing Capital of the World". Visitors from around the globe return year after year to embark on island-hopping adventures over glistening sapphire seas. With each island resting in close proximity of one another, there is always land in sight, making this an ideal activity for sailors of every skill set. Docks around the British Virgin Islands are fixed to accommodate boats of all sizes. Scrub Island Marina offers 55 deep-water slips for short or long-term docking, including five specifically for large yachts up to 160 feet. If you'd rather sit back and enjoy the ride, charter a sailing vessel with a captain and chef. Bareboat or crewed, the choice is yours.
Live it up at oceanfront hot spots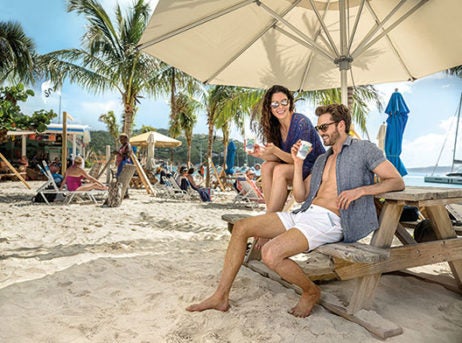 During your stay, don't forget to take the time to unwind and reconnect at these widely acclaimed seaside bars and restaurants. Take a ferry to Jost van Dyke and try the original Painkiller cocktail at the Soggy Dollar, alongside their signature conch fritters. Or take a dingy to the legendary floating bar and restaurant, Willy T's, known for memorable afternoons in the sun. Dig into the famous beach barbecue served every weekend at Foxy's Bar & Restaurant. Pair your dinner with a Caribbean cocktail or local craft brew and indulge away, listening to the subtle waves and smooth tunes of various live performers including Foxy himself on occasion.
Explore national parks and hidden coves
In the British Virgin Islands, there is a lot more to see than the Caribbean Sea. Inland, you will find secret alcoves, hidden beaches, whispering forests and over 21 national parks. One in particular, The Baths on Virgin Gorda, features a unique formation of granite boulders and tide pools situated on a protected beach. Delve into this geologic oddity before heading to Top of the Baths to enjoy some Caribbean fare while gazing out at the scenic views of the Sir Francis Drake channel.
For more information, visit BVITOURISM.COM or call 1-800-835-8530.