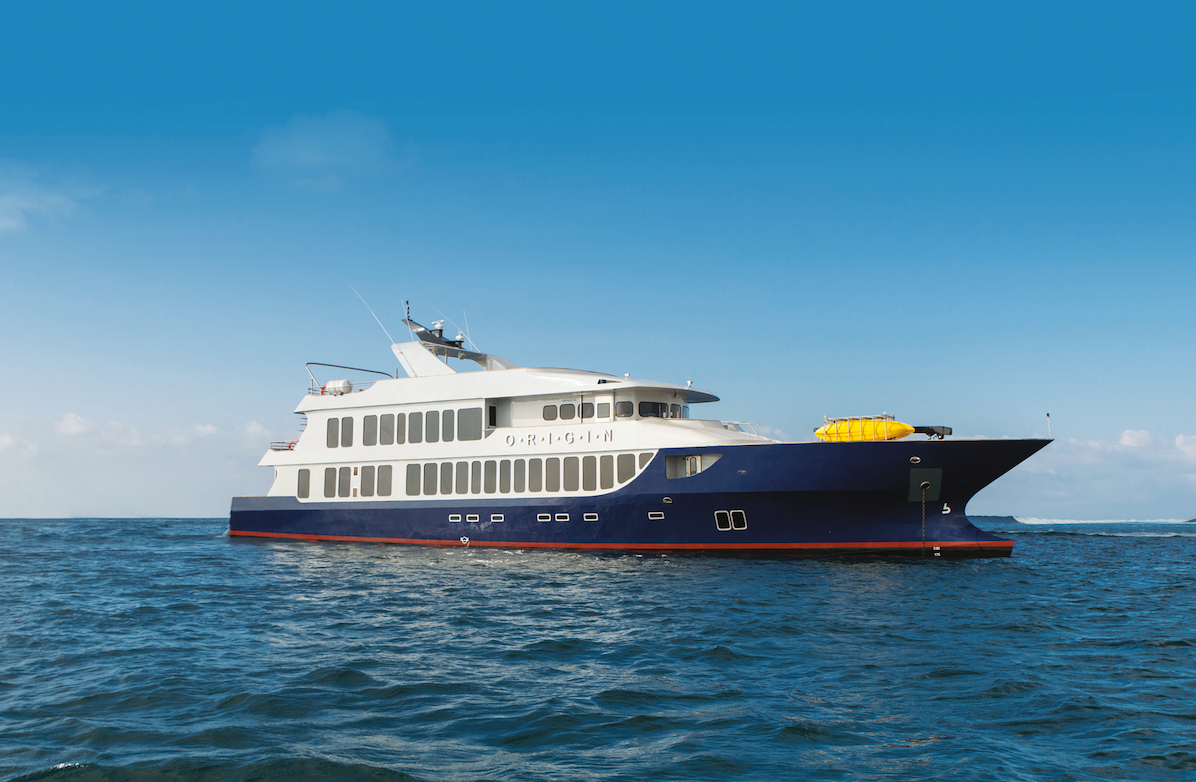 The volcanic geology of the Galápagos has captured the imaginations of intrepid travelers since the first recorded visit in 1535.
There are restrictions on accessing the islands to protect the endemic flora, fauna and wildlife, but Ecoventura's MV Origin is the ideal vessel from which to explore.
Late last year, Origin became the first expedition yacht in the world to become a member of Relais & Châteaux, a testament to the hospitality, cuisine and amenities on board. The crew includes two naturalist guides who ensure you get the most out of your trip.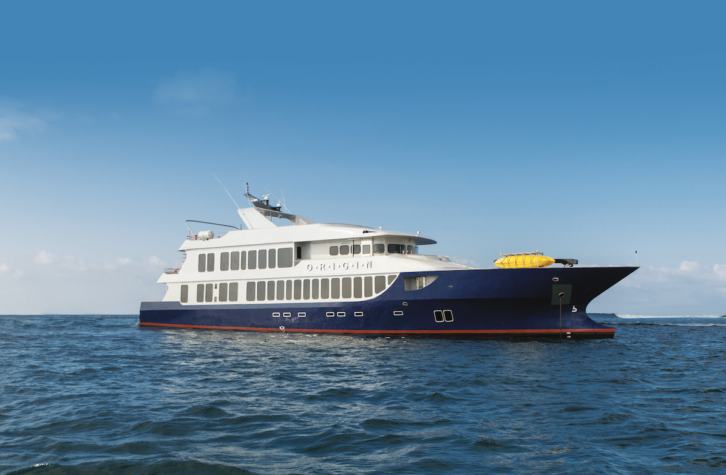 With only 20 guests on the boat at any one time, you're immersed in the wilderness of the landscape, uninterrupted.
Excursions include guided hikes on volcanic lava, glass-bottomed-boat trips and kayaking amid rare blue-footed boobies, sea lions and finches.
If you're happier watching from the comfort of the boat, large panoramic windows or the extensive sundeck ensure you're not missing out on any of the action.
In the evening, enjoy an elegant dinner before curling up with a book in a hammock on deck — perhaps Darwin's On the Origin of Species if you're feeling inspired.
Deluxe suite from $7,850 for seven nights.
Contact: Maria Fernanda Benites, reservations specialist, travel@ecoventura.com, +1 800 633 7972, ecoventura.com
This article originally appeared in the Spring 2019 issue of Elite Traveler.