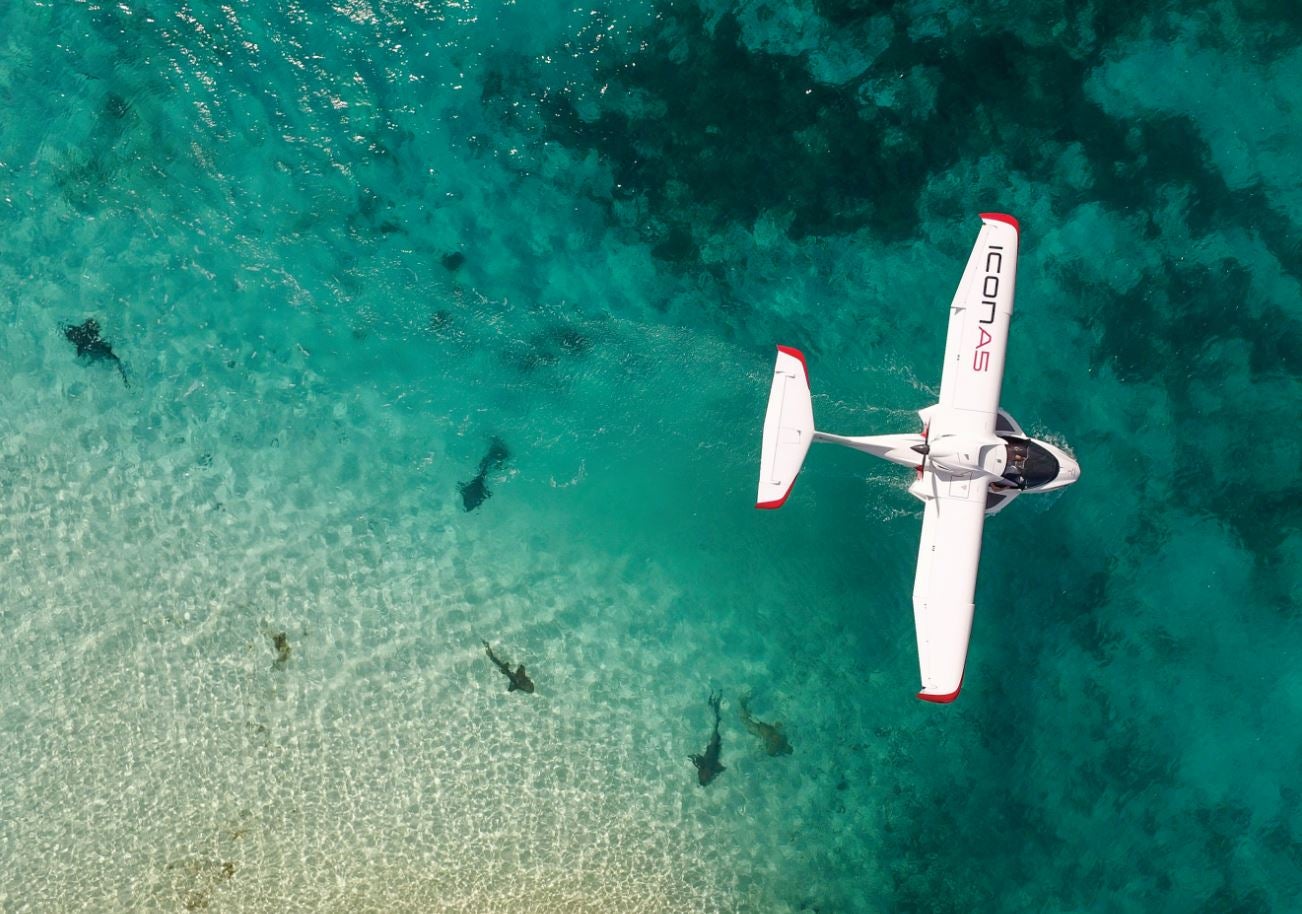 This story originally appeared in the November/December 2018 issue of Elite Traveler.
No runway? No problem. With a sense of adventure, the only limit to the all-new Icon A5 light-sport aircraft is the amount of free time you have to explore.
Approaching the tiny plane on the tarmac at Westchester Airport, I had to wonder if I'd gone too far.Was I really going to get into a plane with foldable wings that I could pull with only one hand and land in the middle of the Hudson River? But with the sun shining and a former Navy fighter-jet pilot flying, I decided to go for it. And I'm glad I did.
Icon designed the A5 to introduce more people to the pure pleasure of flying and the thrill of a water landing—and the amphibious plane certainly delivers both. With panoramic views from the large front window and the side windows removed, flying in the A5 felt like a joyride in a super-cool flying car. Once airborne, the pilot showed off the A5's maneuverability by pulling some serious turns over the water, seemingly turning on a dime. Then, showcasing the ease of the fighter-jet-inspired centralstick
controller and Angle of Attack (AoA) gauge, he landed in the middle of the river, popped open the cockpit and we floated along for a few minutes. I wished we had a picnic in the back and were pulling up to a secluded beach, something I'm sure every
A5 pilot has on his or her bucket list.
After closing the cockpit, he took off from the water with incredible speed, circled again, and informed me it was my turn. Closely watching the AoA gauge, I couldn't believe how easy it was to land the plane on the water, then take off again. Heading back to the airport and a more traditional runway landing, I felt so inspired by the A5's sense of fun and adventure that I began seriously considering getting my sport pilot license.
From $269,000, contact Michael Farley, vice president of global
sales, mike.farley@iconaircraft.com, iconaircraft.com