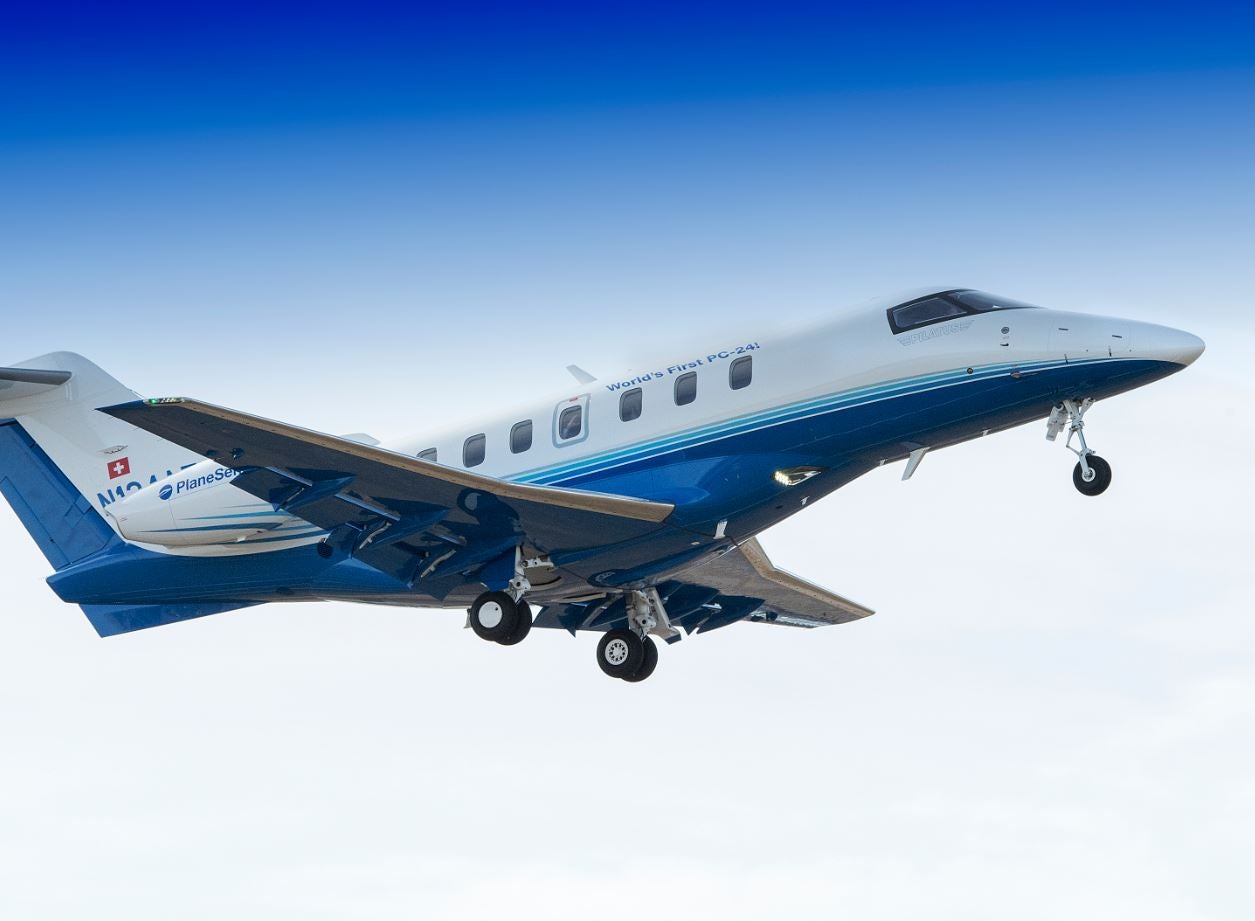 This story originally appeared in the May/June 2018 issue of Elite Traveler.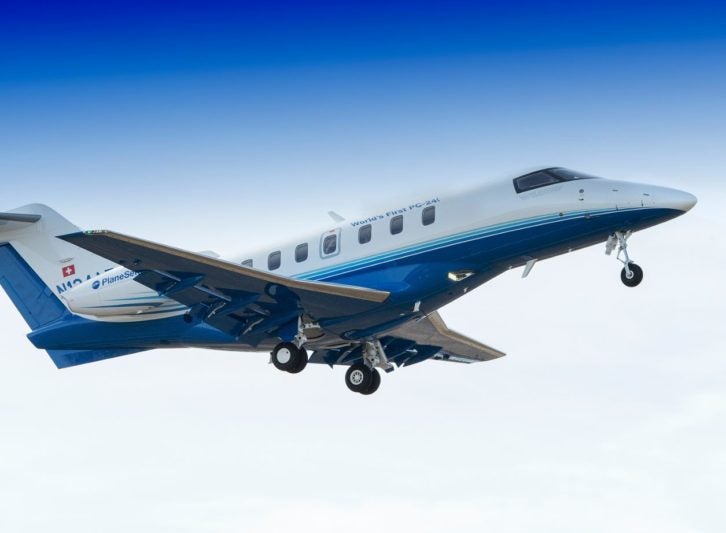 Just after takeoff, as we are thrust back into our seats and Pilatus's PC-24 rapidly ascends at a somewhat worrying angle, PlaneSense's CEO George Antoniadis exclaims that it took us just 1,000ft, judging from the runway markings, to become airborne. This, he tells me, is why he added a jet program to his already successful turboprop fleet. For Antoniadis, the company he founded and runs is not just about getting from A to B; it's about minimizing the final mile.
With turboprops, an extra 20 minutes in the air flying to a smaller airport with a  shorter runway could save a client an hour or more on the ground getting to his or her final destination. With the PC-24, he keeps that flexibility but adds speed in the air. The jet only requires 2,810ft for takeoff (many mid-size jets require 5,000ft), which keeps his fleet nimble and his customers closer to home.
What's particularly striking about the jet is that despite its minimal runway requirements, it's actually comfortable and very luxurious. It is shockingly quiet; tall passengers won't have to cock their heads to the side during takeoff and landing; there's ample room to recline without crowding the passenger behind you; and there are leg rests that extend nearly parallel to the flat floor. The interior is bright and light-filled, and features matte wood and a palette of grays personally selected by Antoniadis.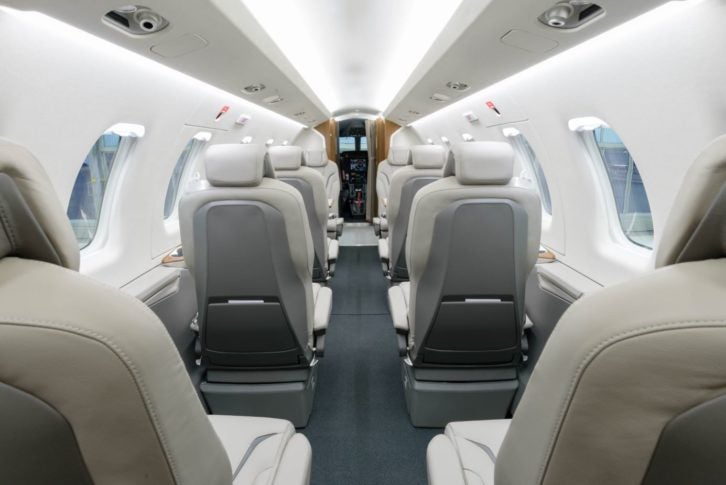 Calling himself a closet architect, he explains that he spent days with Pilatus's design team to create the perfect interior that was relaxing and not too corporate. Antoniadis says the forward-situated, space-saving lavatory and roomy, pressurized and in-flight-accessible baggage compartments are two more reasons his customers are clamoring to purchase access to the jet. After accepting delivery of the first-ever PC-24 in Switzerland earlier this year—which he himself 'test-drove' in a joyride around the Alps, joking that he scraped the bottom of the jet on the Matterhorn—he's waiting for the delivery of the next six and plans to order four more each year to meet demand. And with the ability to land a jet in small, in-demand airports where the final mile can be longer than the flight, such as Montauk in the Hamptons, Block Island and Steamboat Springs in Colorado, we aren't sure if four a year will be enough.
PlaneSense fractional ownership of PC-24 from $685,000 for 1/16 share with 50 hours a year with hourly operating cost of approximately $6,350. Contact David Verani, vice president of sales and marketing, dverani@planesense.com, +1 603 501 7750, planesense.com