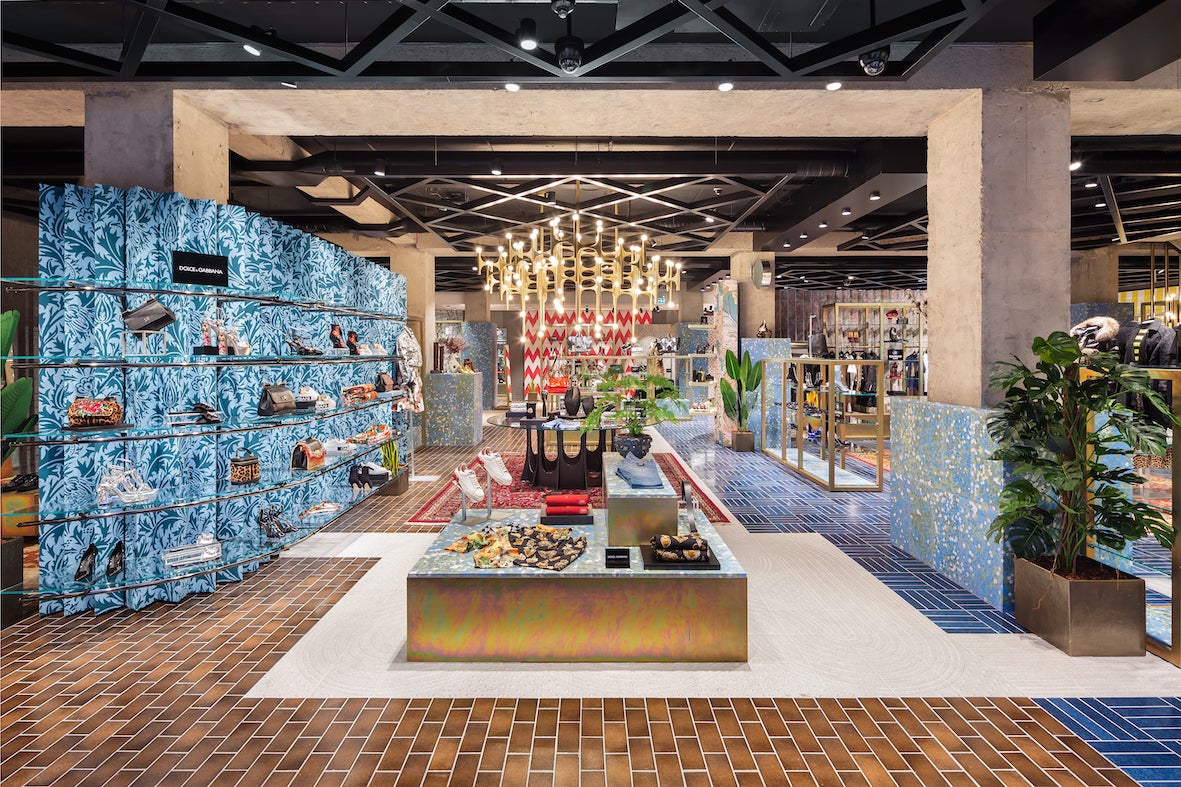 Luxury British retailer FLANNELS presented its new flagship boutique and concept store on London's Oxford Street to the world on Thursday.
The multi-brand retailer launched its 44th location in the United Kingdom this week following an extensive $12.3million refurbishment of an 18,000-square-foot space on Europe's busiest and most iconic shopping street.
Italian studio pconp is behind the store's striking interior design, adding to its extensive portfolio that includes projects for Gucci, Tom Ford, Fiorucci and Saint Laurent. Inspired by the genre-defying spirit of contemporary fashion, pconp – in partnership with artist Riccardo Previdi – created an awe-inspiring space that allows FLANNELS to tell the story of its many brands.
The store houses four floors of carefully curated men's and women's luxury designer clothing and accessories, and a unique concept space that hosts a range of services and experiences with collaborators and concessions. The concept floor opens with exclusive customized sneakers by The Shoe Surgeon, curated watch edits by Watch Anish and technology by Bang and Olufsen.
To celebrate the store's opening, FLANNELS has partnered with the sneaker store, Flight Club. With locations in New York and LA and a loyal following across the US, Flight Club's first-ever London based retail space will be housed in the FLANNELS flagship.
As well as offering one of London's largest collections of luxury fashion, FLANNELS has also committed to continuing the cultural legacy of the building, which formerly housed the Marquee Club.
The exterior of the store features a three-storey curtain walling of 4K digital screens which will host W1Curates, one of the world's biggest permanent digital public art installations. The programme will give established and emerging artists an unrivalled creative platform from which to exhibit their work.
Street artist Alec Monopoly will be one of the first artists to partner with the brand and has created two custom pieces for the store, which he will finalize during an exclusive event at the London location. In addition to this, DJ nights will take place in-store every Thursday and Saturday, offering shoppers an opportunity to see some of the best established and up and coming DJs perform each week.
Visit the new FLANNELS flagship from September 5 at 161-167 Oxford Street, London, W1D 2JP.