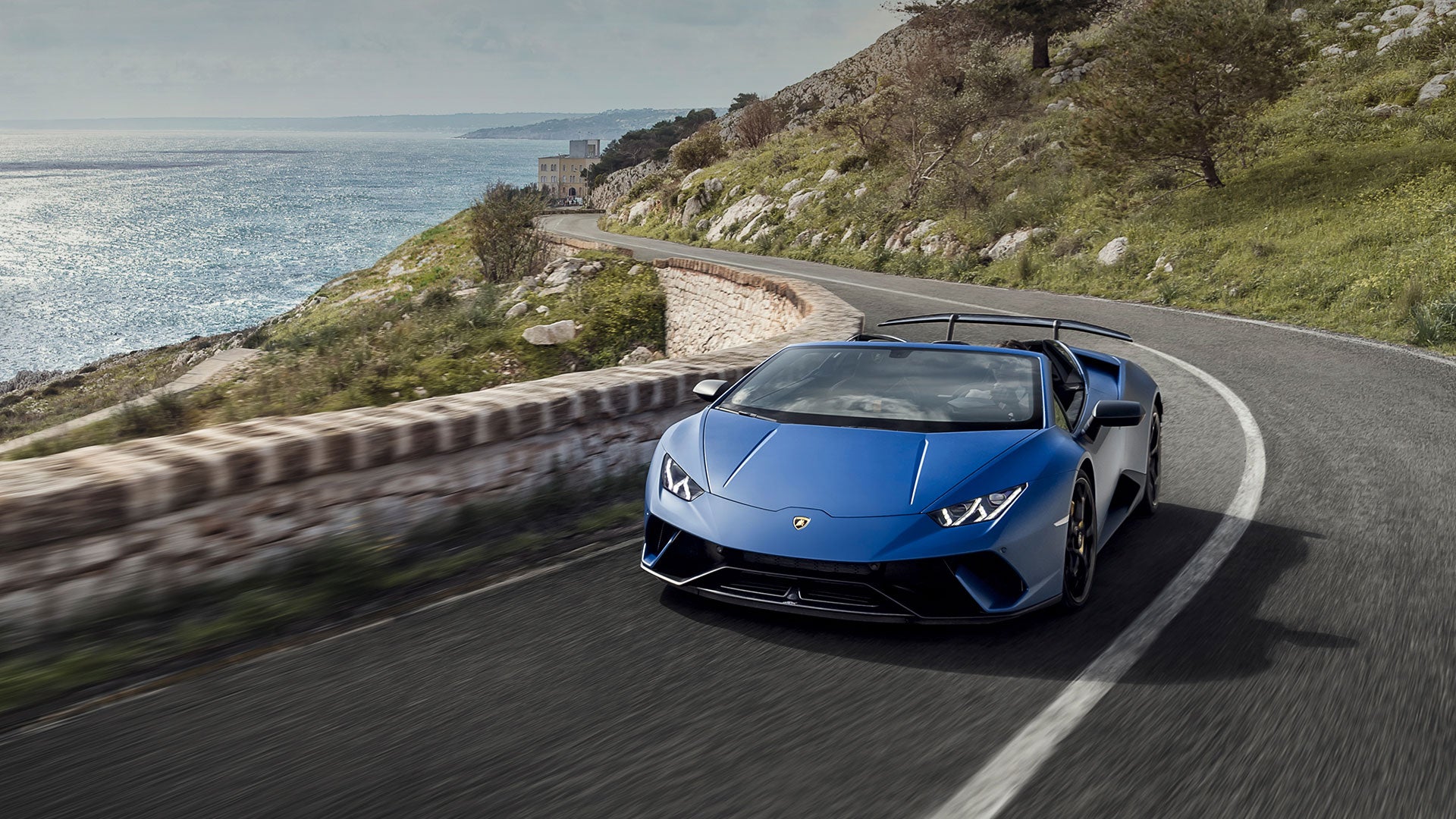 Sports cars have long been an emblem of success, but gone are the days where the art of purchasing a grand tourer was a straightforward affair.
The definition of a supercar has shifted in the 21st century, thanks to the intensity of the competition at the highest levels of production. Consumers are more demanding; technology is developing at blistering pace, and the appetite for fresh designs and innovations has never been greater.
Lotus's announcement that it would be entering the "upper segment" of the market with a new supercar in 2020 confirms that petrolhead's are living in a time when the choice for elite vehicles is richer than it's ever been.
Here are five supercars coming soon that are making the most noise on tracks worldwide.
Bugatti Chiron Sport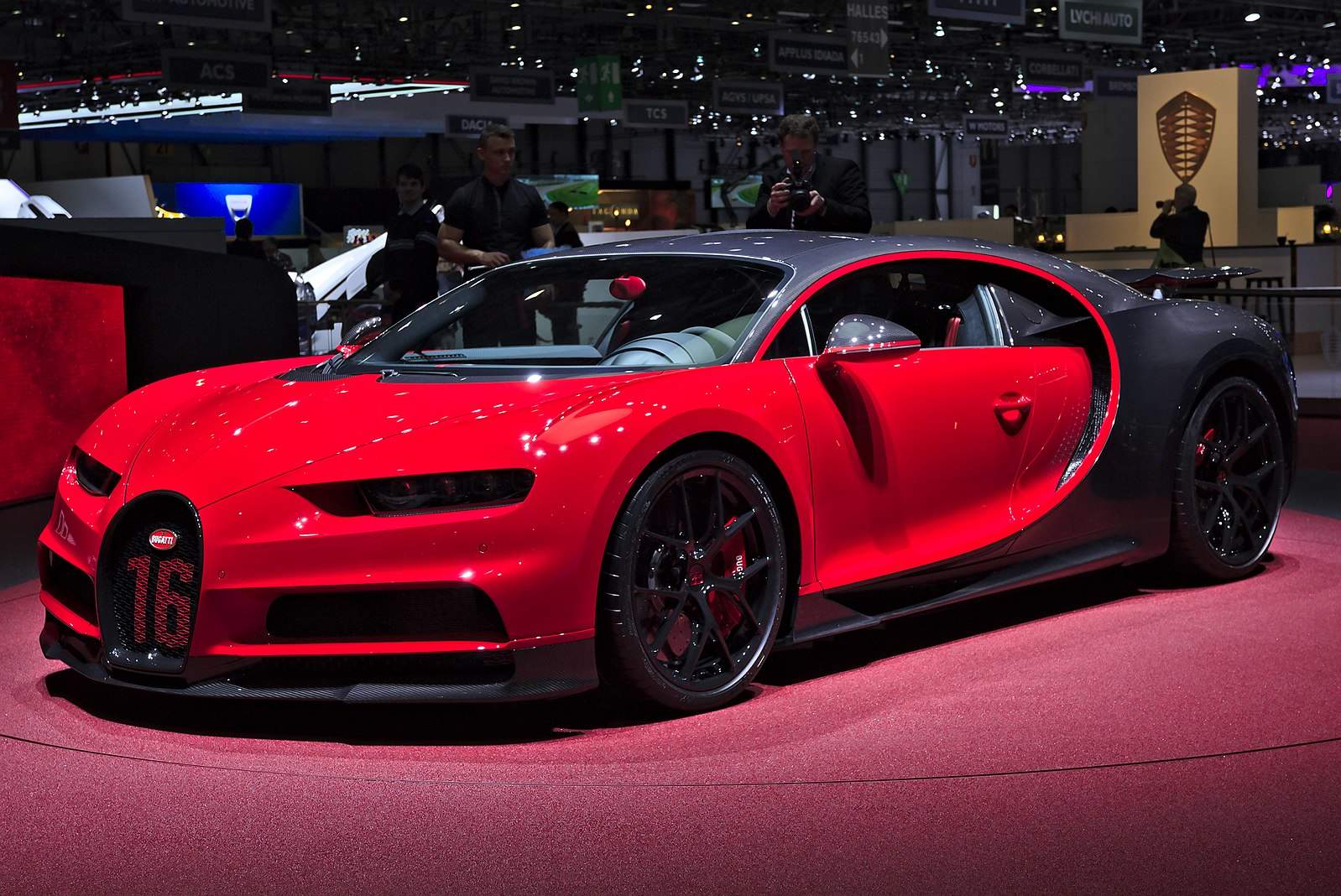 Unveiled the Geneva motor show in March to media frenzy, the Chiron Sport has doubled down on the French hypercar maker's reputation for leaving the competition in its dust.
Official figures boast the same 1479 BHP as its 2017 model, but Bugatti has somehow managed to shave off 40lbs off its kerbweight. Its new suspension setup activated in its "handling mode" employs a damper control strategy with rear differential settings to give its quad turbo more freedom to run free.
Claiming a 420Kph top speed, the Chiron Sport comes with all the usual Bugatti perks and then some: Interiors are matched around individual tastes of the buyer, but this time round, there's new sport stitching and adonised black finishes for its switchgear and light clusters.
Prices start at $3.67m. Models start shipping late 2018
Mclaren BP23 hyper-GT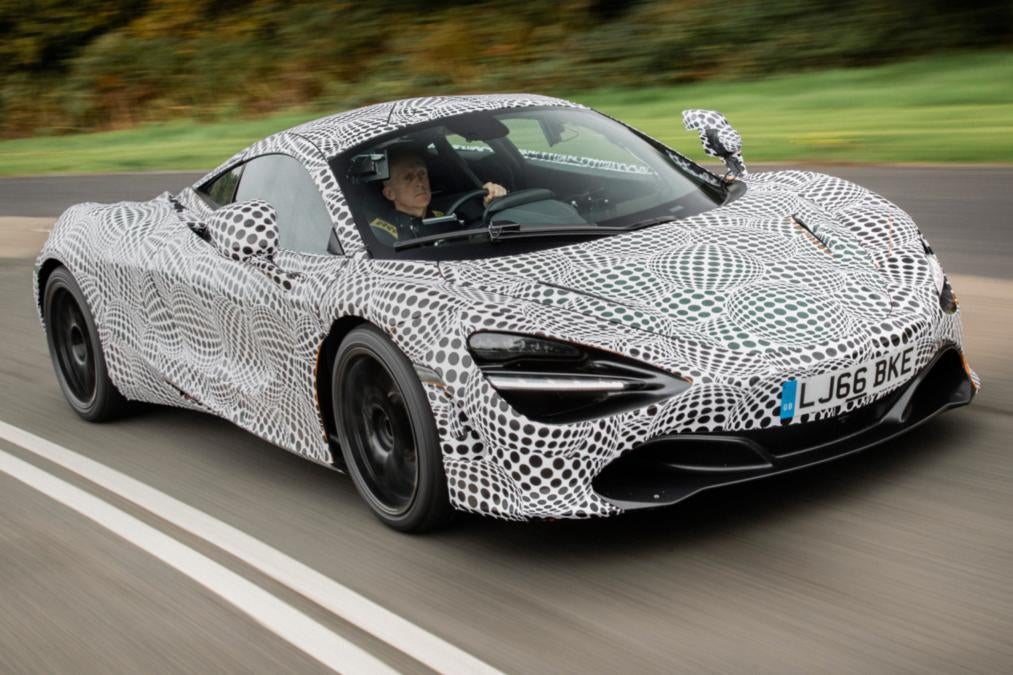 The fastest McLaren ever made has been teased by the UK-manufacturer for some time now, with the company releasing cryptic sketches and minor details to whip up interest.
Not that Maclaren needed the extra hype: top speeds of over 390kph have been touted, and it's already reached its 106-order limit despite its due date being not being expected until around 2019.
Its official reveal isn't until later this year, but released sketches show a new long-tail style and three-seat layout. Those who have placed an order have received a sculpture giving the best look into the details yet, driving speculators wild with details about its twin-turbo V8 and hybrid integration.
The name BP stands for bespoke project- McLaren certainly won't spare any expense.
Ferrari 488 Pista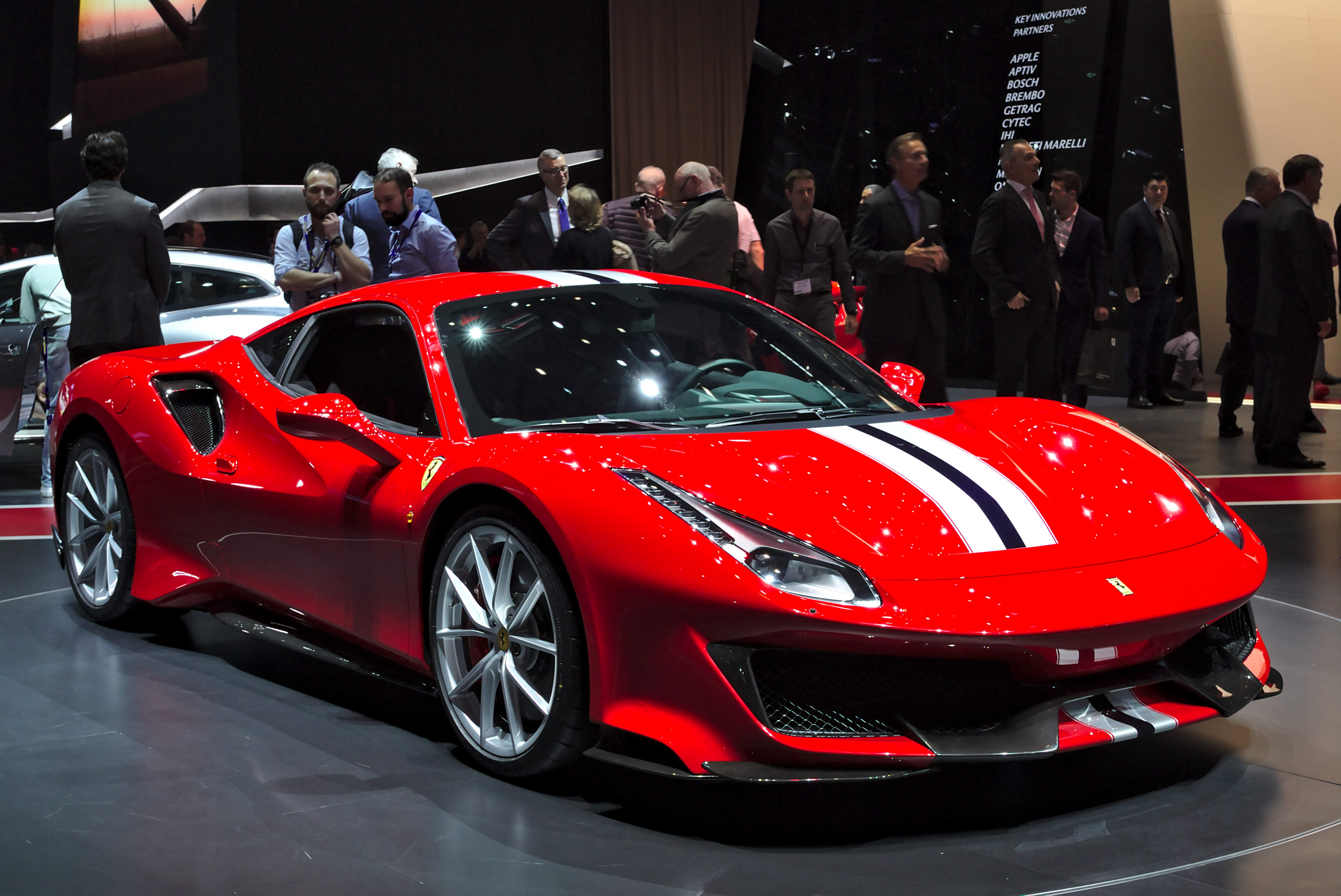 Order books are open for Ferrari's super-powered 488 variant, powered by the most powerful V8 engine the Maranello Marque's history.
Armed with a 3.9 litre twin-turbo engine, it can produce 711bhp at a top speed of 339 kph. The aim of the Pista seems to be a determination to up the ante. Torque is higher than every other 488 at all engine speeds, there is a 20 per cent improvement on downforce, and it is the first Ferrari to carry its new Dynamic Enhancer: Software that can adjust brake pressure to improve handling. It's also 90 kg's lighter than standard 488's, affirming Ferrari's ability to continue confounding expectations
Price: $ 341,888
Lamborghini Huracan Perfromante Spyder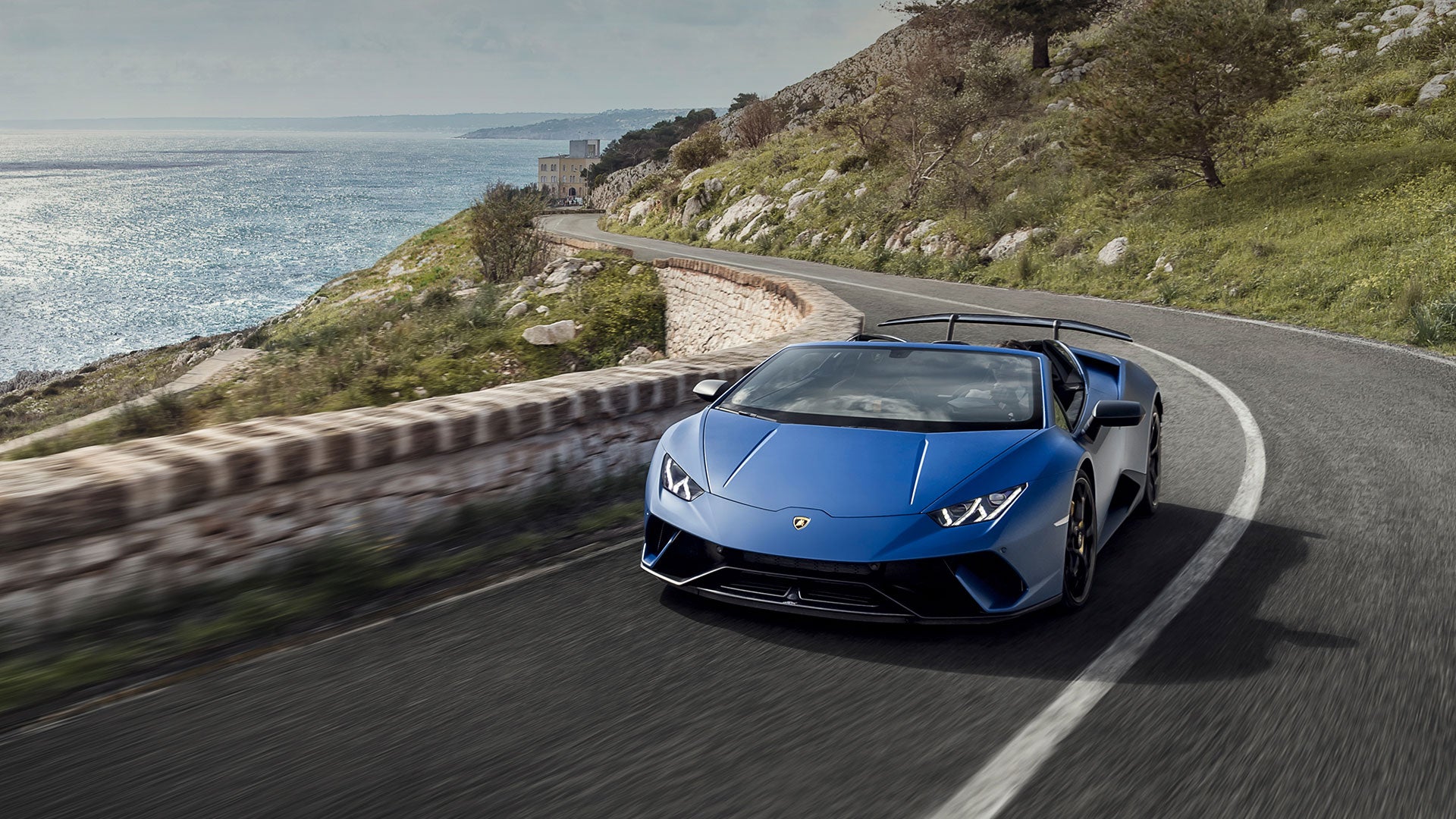 Following in the tracks of last year's coupe, the open topped Spyder has the same 5.2 litre V10 engine and forged carbon trim.
With a top speed of 325kph, the Spyder also includes the Aerodinamica Lamborghini Attiva: its active area system that tapers downforce depending on its requirements. The electromechanically folding soft-top takes a mere 17 seconds to stow and its sleek design will reduce drag for stability.
"The Huracán Performante Spyder takes the zenith of Huracán developments, combined with the enhanced emotion of driving a convertible," sayid Lamborghini CEO Stefano Domenicali.
Price: $324,802
Zenvo TSR-S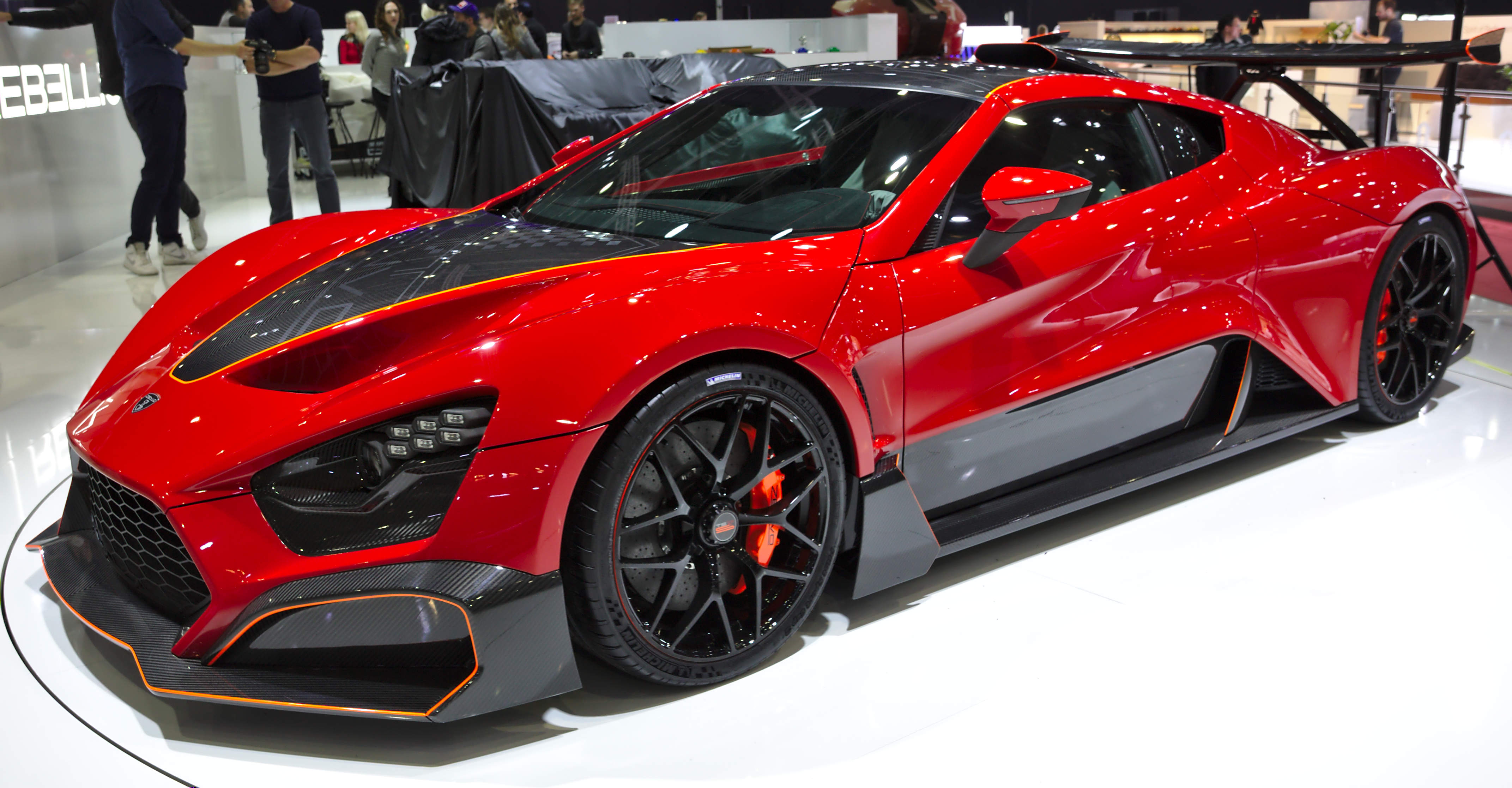 If the limit of 106 orders for the McLaren B23 wasn't exclusive enough, Danish supercar outfit Zenvo's latest model has you covered. Limited to six models annually, the Zenvo TSR-S is conceived as a street version of its TSR track car.
The details are reliably impressive. Its 5.8 litre twin-supercharged v8 has three settings: Minimum, IQ and Maximum. IQ is the most intriguing of the three, a continuous monitor of the grip that adjusts power output accordingly.
The top end of the dial tips at 325kph, and Zenvo claims that its new "centripetal wing" generates increased downforce to kill off drag. Its ability to rotate on axis tilts the TSR-S's main plate to generate inward force that smoothly guides it around bends. It also gives it a flatter driving experience on lateral roads.
Price: Expected to in the region of $2mil.