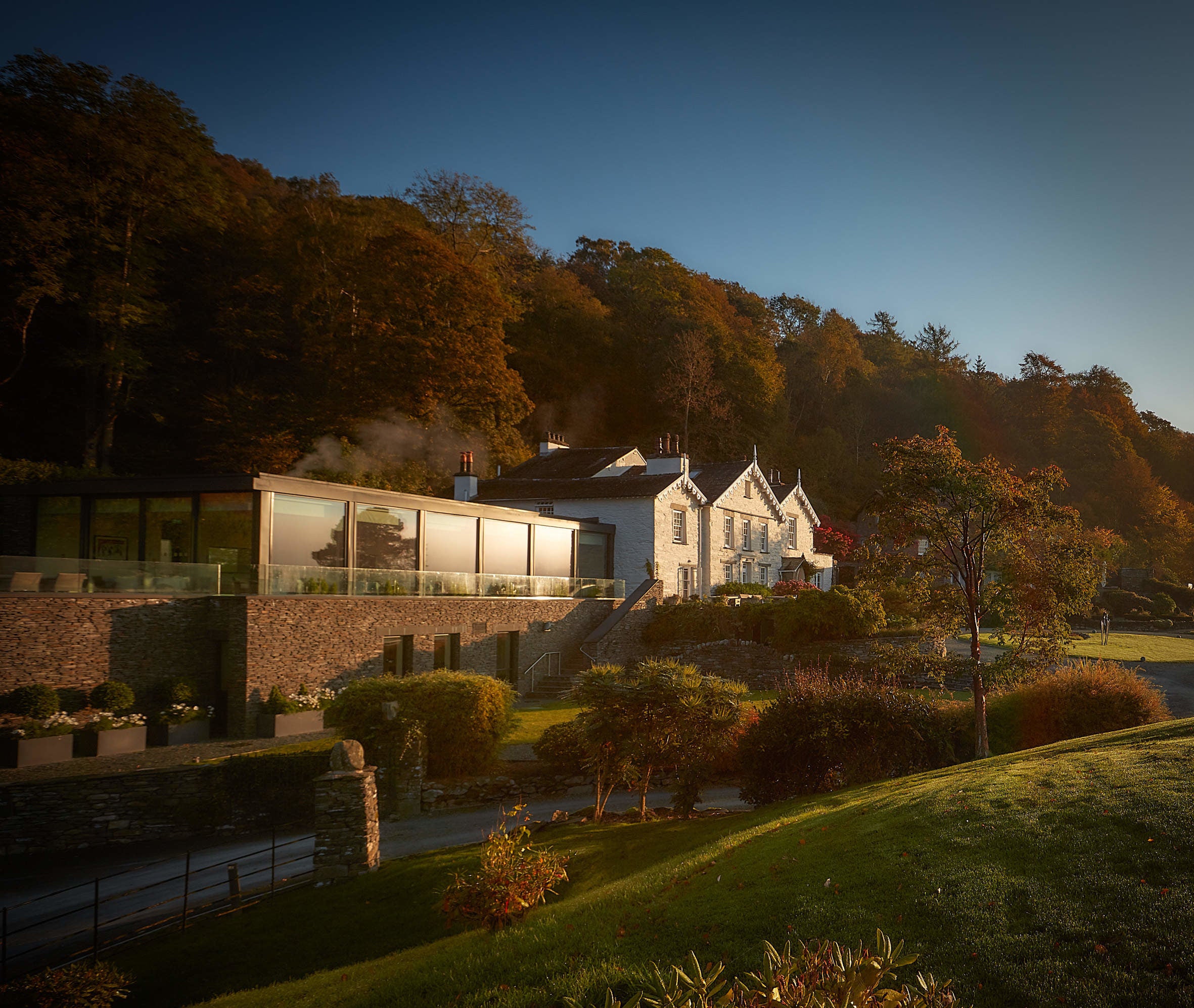 London is one of the most visited destinations in the world, but a growing number of tourists are shunning the hustle and bustle of the city in favor of luxury walking breaks in the UK's stunning countryside.
The island may be famously small, but its vast expanses of undeveloped land and historic trails can transport you from heaving crowds to complete serenity in a matter of moments.
And swapping high heels for hiking boots does not mean you have to compromise on the finer things. There are a number of luxury hotels ideally placed next to some of the UK's most scenic and remote regions.
Here, Elite Traveler brings you four stunning hotels that act as perfect bases for exploring the great outdoors.
The Samling – Lake District
England's Lake District is a hiker's dream. There are endless trails, fantastic views and abundant opportunities to find yourself completely alone with nature. But away from the natural wonders, there are also some of the country's best hotels and restaurants. Luxury boutique hotel The Samling combines the two while also offering a prime location to explore the region's most famous "fells".
Positioned on a hillside above Lake Windermere on 67 acres of private land, the hotel offers expansive views across the Unesco World Heritage Site from most of its suites and rooms. Hike to the top of the hotel's private land for the views over Lake Windermere (the UK's biggest) or head out to explore the surrounding fells.
Dining at the restaurant is a must for all guests, where executive head chef Robby Jenks has developed a menu that celebrates local produce. Ingredients are sourced from the hotel's greenhouse, gardens, and woodland where possible or from local producers. They have also recently added a traditional British Roast Lunch to their Sunday menu and boast a substantial list of fine and vintage wines.
After a long day of hiking, treat yourself to a wine tasting in the hotel's cellar or a cocktail class in the bar.
Website: thesamlinghotel.co.uk Tel: +44 15394 31922 Email: info@thesamlinghotel.co.uk
The Yorke Arms Hotel – Yorkshire Dales
View this post on Instagram
The Yorke Arms modestly describes itself as a 'restaurant with rooms' but is widely considered to be one of the finest countryside hotels in the United Kingdom. Situated in the North Yorkshire Dales, the 18th-century house offers a lavish touch of luxury amid stunning views over the Nidderdale Valley, a designated area of outstanding natural beauty.
The hotel's restaurant is directed by executive chef Frances Atkins, who is one of only six female British chefs to hold a Michelin star. The restaurant has held a Michelin star every year since 2003 and offers a constantly changing menu that highlights British produce. A sample menu includes delicious dishes such as Smoked hare bun with girolle and redcurrant and Laudane venison with bilberry and douglas fir pine.
For the ultimate experience, hire out the entire hotel for exclusive use and enjoy its elegance with up to 32 family and friends.
Website: theyorkearms.co.uk Tel: +44 1423 755243 Email: enquiries@theyorkearms.co.uk
The Lugger Hotel – South West Coast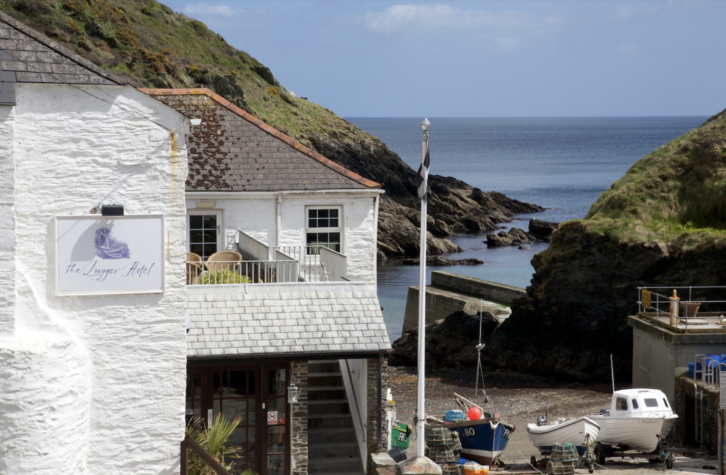 The South West Coast Path is a glorious stretch of England's rugged coastline. For 630 miles, the pathway glides across Cornish cliffs and runs through countless quaint towns, picturesque villages and quaint hamlets.
Only the most devout of hikers would consider walking the whole route, but you can experience one of its best sections by staying at The Lugger Hotel in the unspoiled hamlet of Portloe. This charming 17th-century smuggler's inn provides guests with a taste of luxury but also retains its original Cornish charm.
Located on the South West Coast path, guests can explore picture-perfect coves and rugged coastlines with ease. A popular route is a 12-mile walk to magnificent St Mawes Castle, which overlooks Falmouth harbor.
Return to the hotel in time to sample the delights of its restaurant. The sea views will put you in the mood to try some of Cornwall's traditional fare and the menu places great emphasis on celebrating local produce such as lobster and crab.
Website: luggerhotel.co.uk Tel: +44 1872 501322 Email: reservations.lugger@bespoke-hotels.com
Inverlochy Castle Hotel – West Highland Way
View this post on Instagram
Nowhere in the United Kingdom has seen tourism grow faster in recent years than the Scottish Highlands. Although there is ample space for everyone, it is becoming increasingly hard to find your own corner of tranquility in peak season. Inverlochy Castle Hotel still retains the remoteness that must have inspired its original 19th-century occupants and is as regal as ever.
Nestled on the foothills of the UK's tallest mountains Ben Nevis, adventurous guests can spend a day hiking to the summit before returning to dine at the hotel's famous restaurant, 'Albert and Michel Roux Jr at Inverlochy Castle'. The legendary father and son have created a menu that turns local ingredients into the finest dishes.
After sampling the exemplary five-course tasting menu, retire to the hotel bar for a glass of fine Scotch whisky. The menu has over 100 different varieties from the country's five regions as well as a selection of Irish, Welsh and Japanese whiskeys.
Should you grow tired of walking, the hotel's Rolls Royce Phantom is available to hire and can whisk you to any part of the country, including Scotland's main airports.
Website: inverlochycastlehotel.com Tel: +44 1397 702177 Email: info@inverlochy.co.uk