Four Seasons Hotel in London's Park Lane has unveiled its spectacular 'Nutty Prince' installation, which will be feature throughout the festive season.
At over 10 feet tall, the five figures, with their heads lost in the iridescent clouds, will provide a stunning spectacle for guests at the luxury hotel.
Standing in the centre of four ultramarine nutcrackers, the central 'Nutty Prince' figure is made out of 51,490 white, gold and ruby red crystal beads and weighs an incredible 365lbs.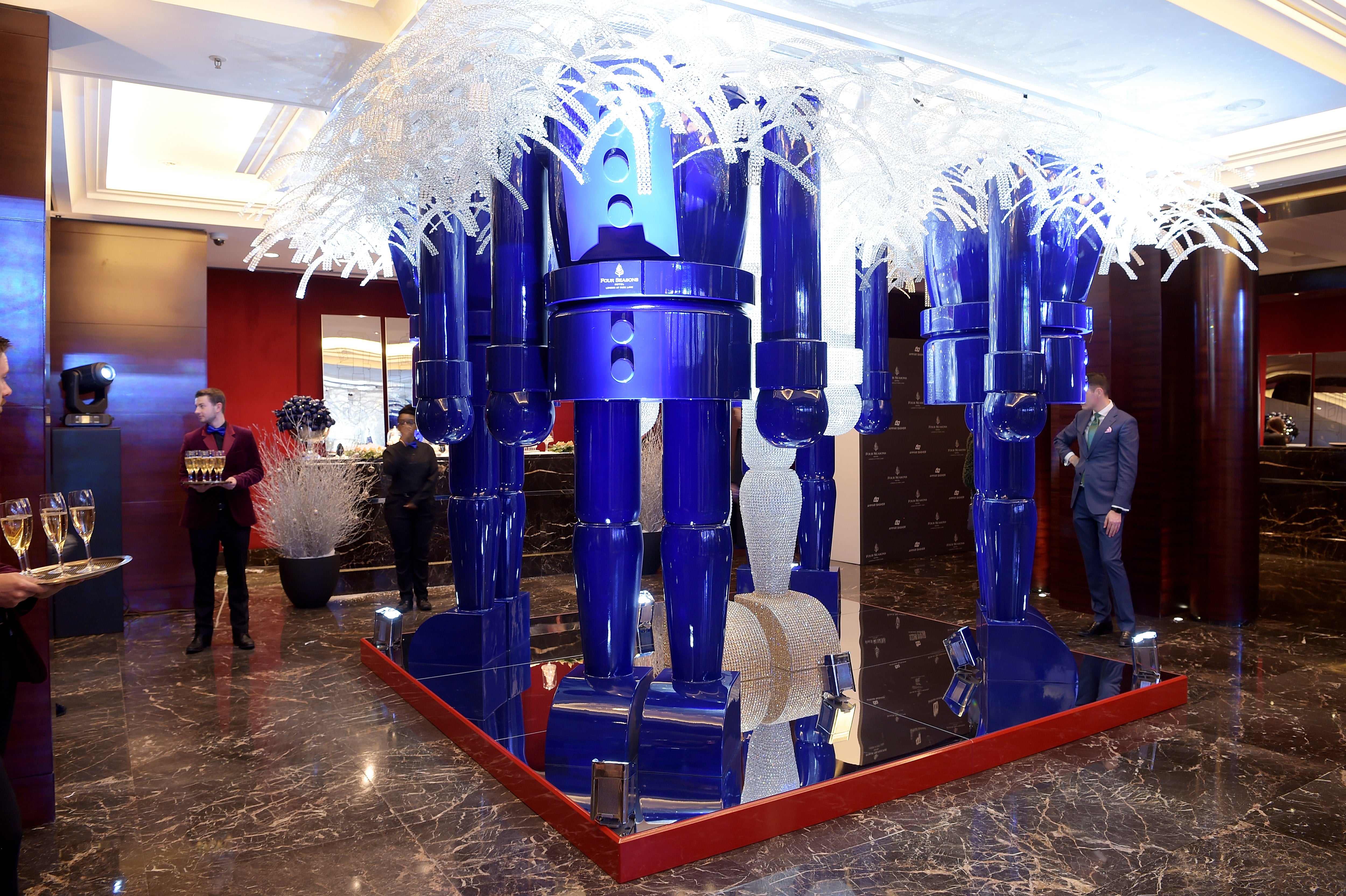 The festive scene was created by renowned designer Ammar Basheir, who wanted to give the traditional holiday fairytale a modern twist. He was present at the launch of the display in London earlier this week.
He said: "We are all soldiers of our own dreams. Each one of us has a nutcracker prince, a soldier or a hero – you may name it as you wish. Precious and dazzling like a jewel, that dream stands high in the clouds and is protected by an entourage of soldiers, who make that dream come true."
Basheir has risen to prominence as a private designer and has cut a reputation for fine craftsmanship and visual surprises, both of which come to the fore with this latest project.
Lynn Brutman, general manager of For Season London, said: "We are delighted to be working with Ammar. His vision and creativity has allowed us to transform the hotel with a magnificent installation for the festive season."