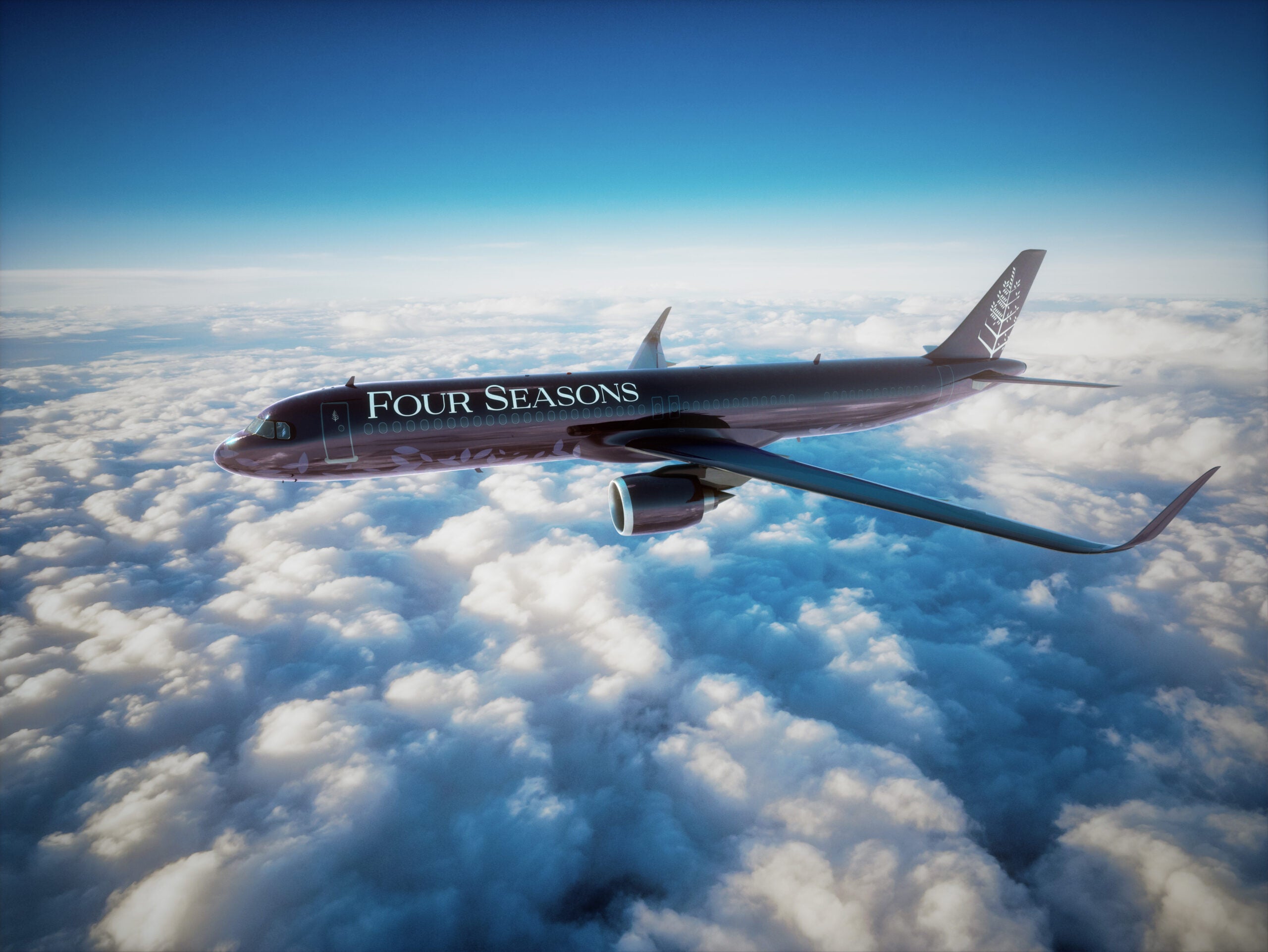 Today Four Seasons Hotels & Resorts announced its plans for an all-new Four Seasons Private Jet launching in 2021 that will replace its current jet.
Every detail of this plane is fully customizable and was designed with the Four Seasons guest in mind. The aircraft, a A321LR and part of the Airbus NEO family, will be the tallest and widest cabin in its class and have even more room for guests and staff to relax during flights.
Not only will it be more spacious, the Four Seasons team is enhancing the guest experience with interactive programming, such as culinary and mixology experiences from master chefs and mixologists, wellness experts, artists and cultural aficionados. In short, the aim is to offer the extensive programming available at Four Seasons properties, only in the air.
Don't be surprised if you're privy to unexpected culinary moments while in the sky – the Four Seasons executive chef has plenty of things up his sleeve to keep guests entertained.
The design layout of the aircraft encourages conversation between guests, with ottomans placed strategically at each seat. The entire plane has a more residential and relaxing feel, including larger bathrooms.
"When designing the new Four Seasons Private Jet, we were inspired by the glamour and prestige of air travel in times past, when every flight was a special occasion," says Dana Kalczak, Four Seasons vice president, design. "With a laser focus on comfort and functionality, our aim is to create an environment that encourages spontaneous social interaction between everyone on board, reinforcing the power of connection."
The Four Seasons Private Jet will have 48 seats on-board, which are all custom and handcrafted by Optimares with leather from Italian Poltrona Frau.
For more information, visit fourseasons.com/privatejet/2021