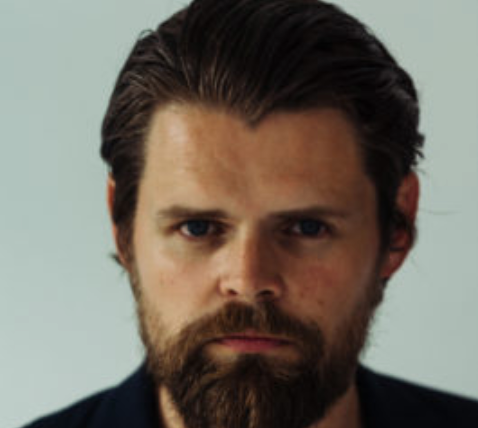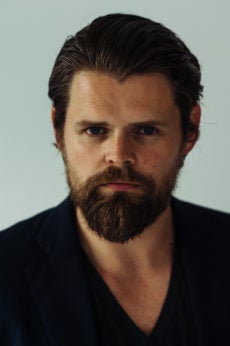 As owner and co-founder of luxury adventure travel specialist Black Tomato, Tom Marchant knows a thing or two about exploring the globe and creating extraordinary adventures.
We speak to him about his inspirations, travel trend predictions for the future, his favorite places and the advice he would give to his younger self.
How did you get into luxury adventure travel?
Travel was instilled in me at a young age — I grew up traveling a lot and was also the son of an entrepreneur, so I really wanted to combine passion with the goal of running my own business. Luxury adventure travel was the most relevant thing to do for my skill set and life experience.
What has been your proudest achievement?
Taking something that was once an idea on the back of a notebook, making it into a livelihood and seeing it exceed our wildest expectations. Also, feeling as passionate about it today as I did then and having a hundred other people working with us who feel as passionate about it as we do.  
And the most challenging moment in your career?
There isn't one specific moment but travel provides challenges on a daily basis, whether it's changing geopolitical factors or environmental concerns. There are always new challenges to take on and the office deals with the ebb and flow of the world in a really direct way. A specific example was when the volcanic ash cloud happened in Iceland. A lot of people were saying that it would devastate the travel industry, with no flying for six to eight months or longer, so we innovated and developed road trips. These are still popular and for the period where flying was allowed it really allowed us to provide a solution for people who still wanted to travel but couldn't fly.
Who or what inspires you?
Anyone who has the courage and conviction to pursue a goal and realise their ambition. I've always admired foreign correspondents who go to war zones and report on reality with the world — Tim Hetherington and Marie Colvin in particular who were and still are heroes of mine. They went to dangerous places voluntarily to expose and share the realities of war and other difficult circumstances with the rest of the world. Without them, in a lot of cases we wouldn't know the truth. And I just find that very inspiring.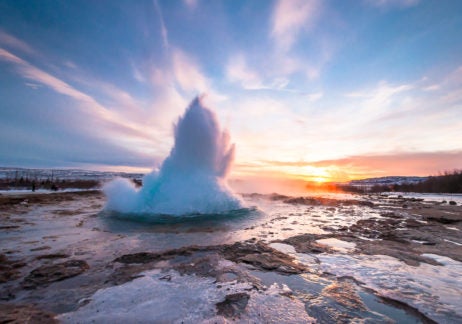 Where is your favorite place? 
I'm lucky that I get to work and move frequently between the two greatest cities in the world, New York and London. Iceland is my favorite country. My favorite hotel right now is probably Borgo Egnazia in Puglia, and my favorite restaurant is La Fontaine de Mars in Paris, which is a bistro my parents used to take me to regularly when I was a child. It's still one of my favourite places in the world to have lunch and watch the city go by.
What is on your bucket list?
Everywhere! But I really want to trek in the Atacama Desert.
Which items do you always travel with?  
A notebook and pen — I'm not really big on devices; some new literature, usually fiction — I'm currently reading The Power (by Naomi Alderman) about girls discovering they have the power to generate electricity in their fingertips and how that shifts the axis of power in the world back towards matriarchy. And I loved City on Fire, about a murder in New York City in the 1970's.
What does luxury mean to you?
Something that truly is tailored to you and unique in terms of your engagement with it. I don't think luxury is defined by price but by specificity of its relevance to you.
Is there advice you'd give to your younger self?
Don't underestimate the power of listening — in the early days of building a business, when you're so enthusiastic and passionate, sometimes you think you have all the answers and don't like to hear alternative views because it can be seen as misaligned with what you think. Now I try to listen a lot more.
How do you spend your free time?
Spending time with my wonderful family — my wife Emma Louise and baby daughter, Minnie.
Do you have any travel trends and predictions for this year?
More and more people will be taking trips with the intention of having them enhance their lives long after they return from their travels. Self-actualisation is going to continue as a trend, with travel as a key way of allowing people to achieve this. One way we've responded to this is with Black Tomato's new service offering, Bring It Back, which offers you immersive experiences in various countries with the intention of building your credentials both professionally and personally. For example you can spend time with nomadic families in Mongolia, learning their way of life and their unique approach to multigenerational living, or learn about work-life balance in Copenhagen with experts in the field. It depends on what you feel is needed to help you in your journey to self-improvement.
What are your plans for the future?
Maintain and continue to elevate Black Tomato's standard for developing exceptional products for our customers; grow the Black Tomato brand; keep introducing new ways of travel for our customers; stay as passionate about the business as I was on day one.