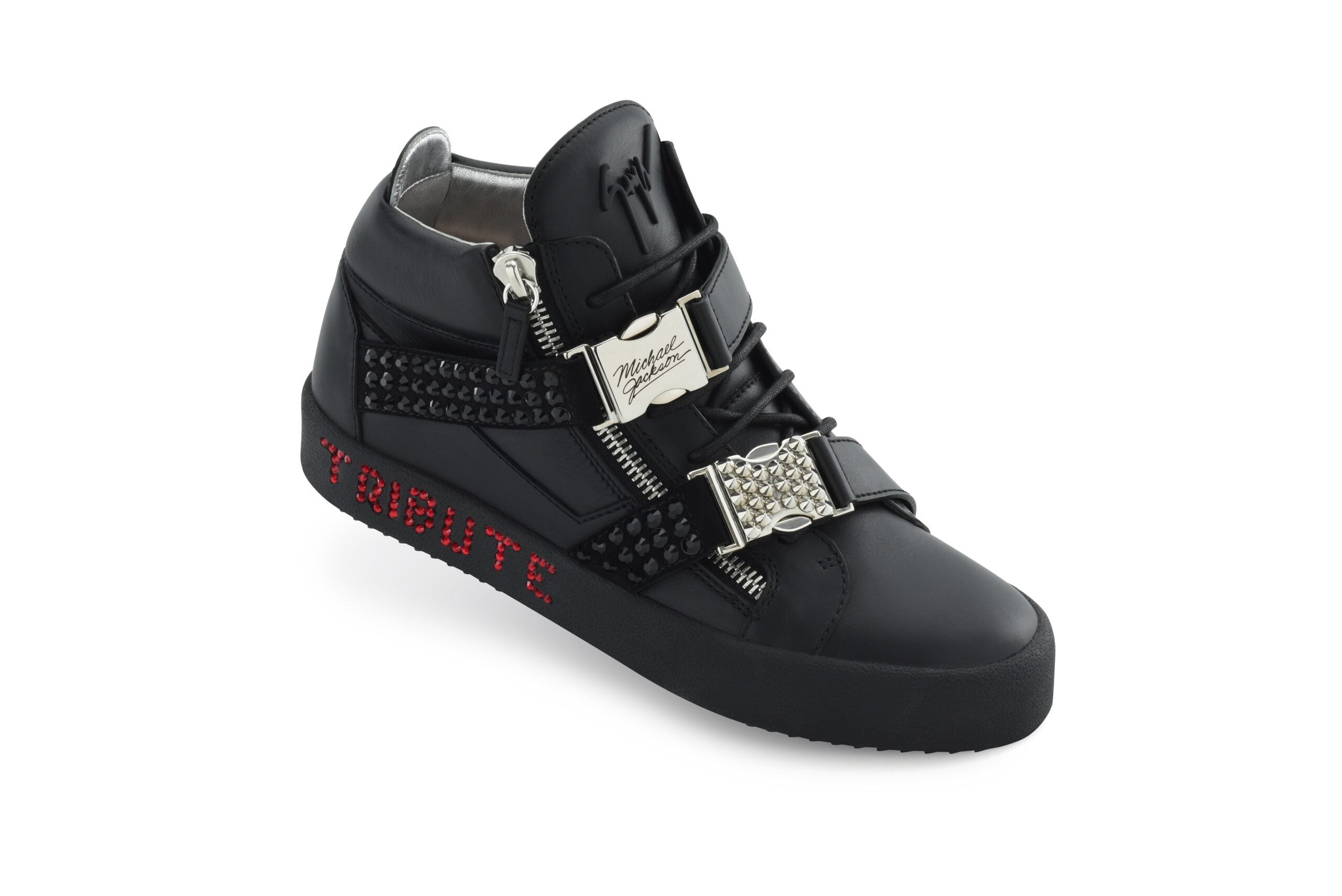 To commemorate the King of Pop, Italian footwear brand Giuseppe Zanotti honors Michael Jackson with a one-of-a-kind sneaker to be auctioned off in New York on November 9 and 10. Covered in 108 carats of black diamonds and 18 carats of rubies, the sneaker will be auctioned off by Julien's Auctions Icons & Idols Auction with a starting bid of $15,000. Proceeds will benefit the Elizabeth Taylor AIDS Foundation.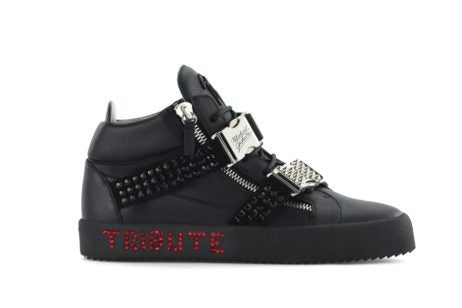 Named the "Number One" shoe, Zanotti wanted to pay tribute to one of his favorite artists, who he created many custom pieces for over the course of Jackson's five-decade-long career. While this will be the only sneaker covered in precious stones, there will be 1,999 pairs of limited-edition sneakers sold in Giuseppe Zanotti stores nationwide, as well as Neiman Marcus. Colored Swarovski crystals will take the place of diamonds and rubies, and the shoes will be available in black, white and silver. Jackson's name is engraved on the buckle of the shoes, and custom packaging with Jackson's initials will be emblazoned on the dust bags.
The auction will be held at the Hard Rock Café on November 9 and 10, hosted by Julien's Auctions Icons & Idols Action, and you can place your bid here.