This story originally appeared in the July/August 2018 issue of Elite Traveler.
You are probably already familiar with Niquesa's fine jewelry, but now the British company is expanding into the world of travel with a new McLaren Ultimate Drive in the English countryside.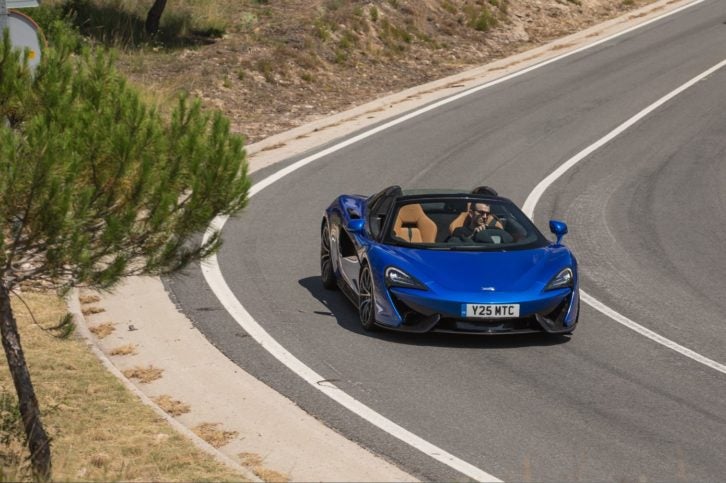 Niquesa Travel creates trips with the same painstaking attention to detail seen in its bespoke jewelry, and the experimental experiences are designed to create lasting memories. The recently launched four-day McLaren Ultimate Drive takes you from a Unesco World Heritage-listed palace through the rolling hills of the Cotswolds in a McLaren 570S Spider. As managing director Mark Allvey explains, "The drive combines a quintessentially beautiful part of Britain with an iconic supercar and is perfect for couples who want to put the stresses of life aside and enjoy the countryside."
DAY ONE
Fly by helicopter to Blenheim Palace and enjoy a bird's-eye view of the stately home. After a private tour of the palace (including a visit to the Duke of Marlborough's private apartments, off-limits to the general public), soak up the view of the manicured private garden over lunch at The Orangery Restaurant. Your Niquesa personal assistant and McLaren engineer will greet you in the Great Court to offer expert advice on howto handle the McLaren Spider and get the most from your driving experience. Drive along to Dormy House—tucked away on the Farncombe Estate, this 17th-century farmhouse is one of the Cotswolds' most stylish hotels, with magnificent valley views, a state-of-the-art spa and delicious cuisine.
DAY TWO
After a leisurely breakfast at Dormy House, enjoy a gentle stroll through the idyllic town of Broadway with a local art expert, who will advise on antique and art purchases. In the afternoon, meet famous racing driver Abbie Eaton for an afternoon's driving instruction followed by a thrilling passenger experience as Eaton
shows you what a McLaren can do. In the evening, enjoy drinks and the Garden Room's seven-course tasting menu. Delight in the chance to quiz Eaton on her speedy rise to fame, her diverse racing experience and anecdotes from her time behind the wheel.
DAY THREE
Following a hearty breakfast, get behind the wheel once again for the drive to Daylesford, on a route designed by Eaton. This village and 2,350-acre organic farm are ideal for artisanal experiences—create your own scent using roses and other flowers from the cutting garden, or join a field-to-fork cooking class utilizing local ingredients. Stop for lunch at The Wild Rabbit in Kingham, one of the Cotswolds' most talked-about restaurants, for a four-course lunch with wine pairings in a chic rustic setting. Your evening will be spent taking part in a cocktail master class with mixologists and spirits from the Cotswolds Distillery, one of only six whisky houses in England producing a single malt.
DAY FOUR
After a final blissful night at Dormy House, wave goodbye to your McLaren and return home via helicopter and private car.
From $13,000. Contact Mark Allvey, managing director, travelteam@niquesa.com, +44 203 829 8080, niquesatravel.com