Justin Leonard at the 1999 Ryder Cup. Jack Nicklaus at the 1986 Masters. Tiger Woods's 'point-at-the-hole' putt at the 2000 PGA Championship. All legendary shots, but if you're unlikely to compete at a professional level there's still a way to attempt your own unbelievable shot—at the extreme 19th hole in South Africa.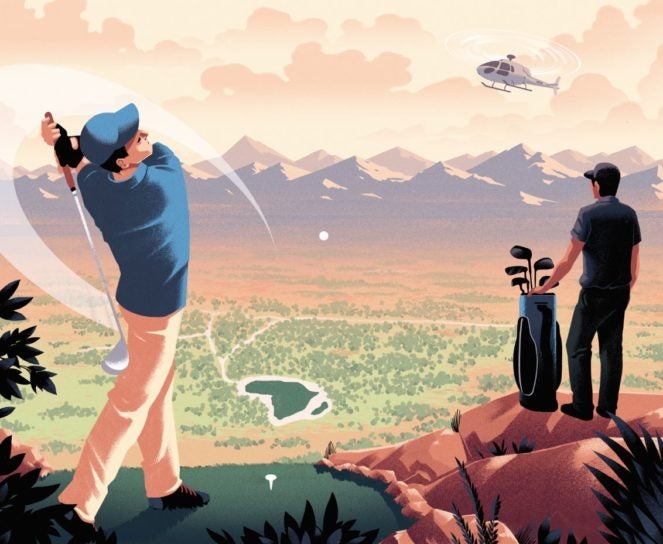 Following a three-night stay at the stunning One&Only Cape Town and a short journey to Legends Golf Resort, just north of Johannesburg, fly by helicopter to the top of Hanglip Mountain in the Entabeni Safari Conservancy, where you'll tee off at the highest (1,300 ft) and longest (395 yards) par-three golf hole in the world.
The likelihood of even scoring a par is pretty low; only 136 people have succeeded to date, and only 15 golfers have made birdies on the hole. Not surprisingly, no one has ever managed a hole-in-one and there's a $1m prize for the first to achieve it. But even if you end up losing your ball, the thrilling experience and astonishing views more than make up for it.
From $11,500 per person for seven days. Contact Andrea Dobbe, director, adobbe@micato.com, +1 212 545 7111, micato.com
Illustration © Rui Ricardo – Folio Art
This story originally appeared in the July/August 2018 issue of Elite Traveler.