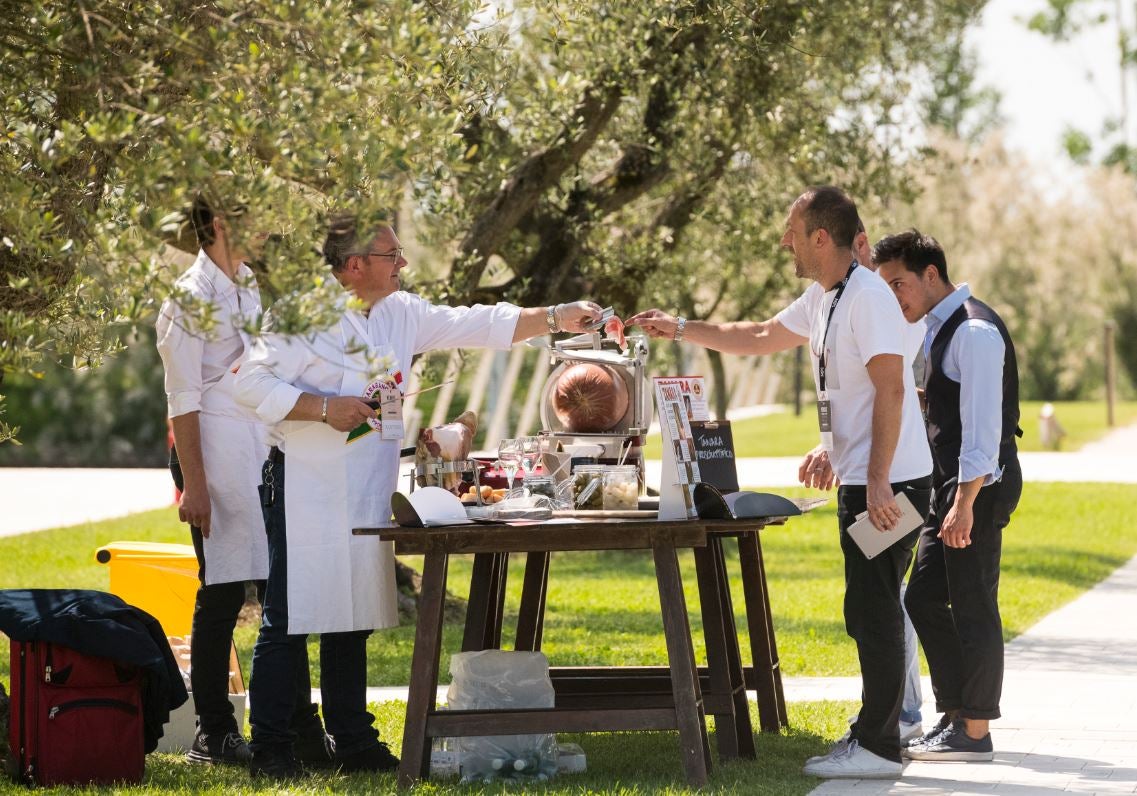 This story originally appeared in the September/October 2018 issue of Elite Traveler.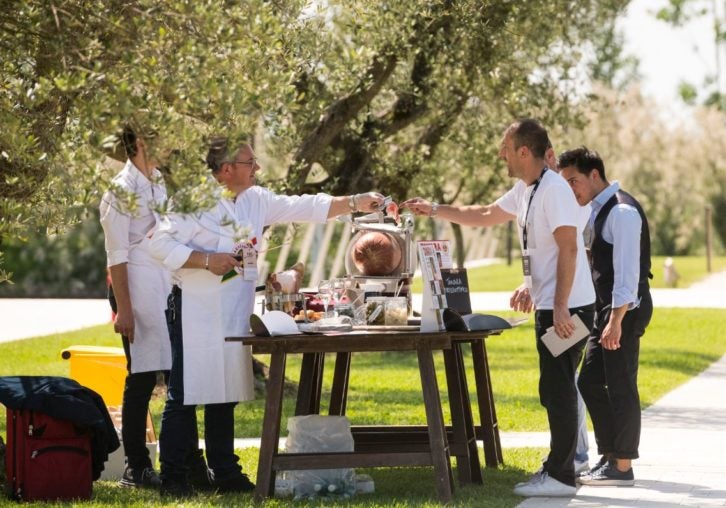 In May, savvy travelers headed to Venice for three blissful days packed with Italian food and culture at Food & Wine's first international festival. Anticipation was high, thanks to the wild success of its festivals in Aspen and Grand Cayman. Set on the beautiful Isola delle Rose at JW Marriott Venice Resort and Spa, guests had the run of the island, which gave the weekend an intimate feeling and created a sense of community. You didn't know who you would see, whether it was running into a chef getting a coffee from Illy's master barista or chatting with guests while soaking in the views of the lagoon. Nearly everyone at the hotel was involved in the festival and happy to get to know each other.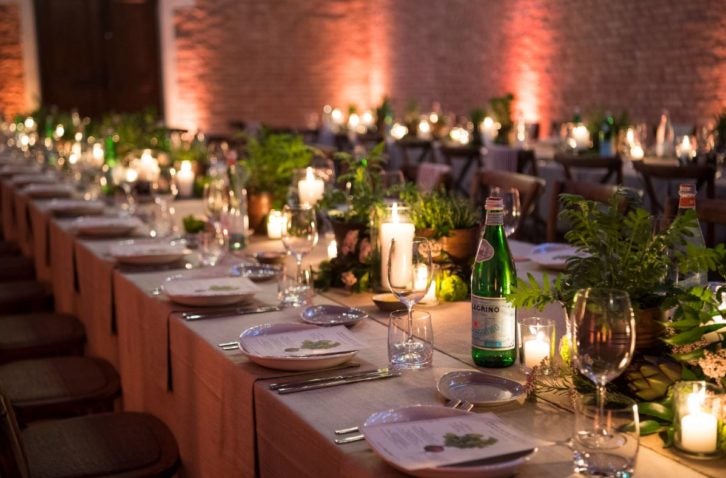 The events took guests through an eclectic Italian journey. If you preferred to learn and not just indulge, there were cooking demonstrations and small-group cooking classes, so you could make your own ricotta, cook linguine alle vongole with Chef Scott Conant, study the Venetian approach to farm-to-table cuisine or perfect the art of stovetop espresso with Illy. Italian wine and spirits also made an appearance, including a deep dive into Italian cocktails (it turns out there is more than just an Aperol Spritz), Italian wine tastings and an afternoon spent playing bocce with bubbles from Ferrari Trento. The highlights were undoubtedly the dinners, which ranged from a casual and intimate pizza night with Jonathan Waxman to a blowout nine-course finale dinner where each chef prepared a different dish. The weekend ended with a concert by Emeli Sandé and a very late after-party in the courtyard, where guests said goodbye to new friends and promised to be back next year to enjoy another idyllic weekend.
The Talent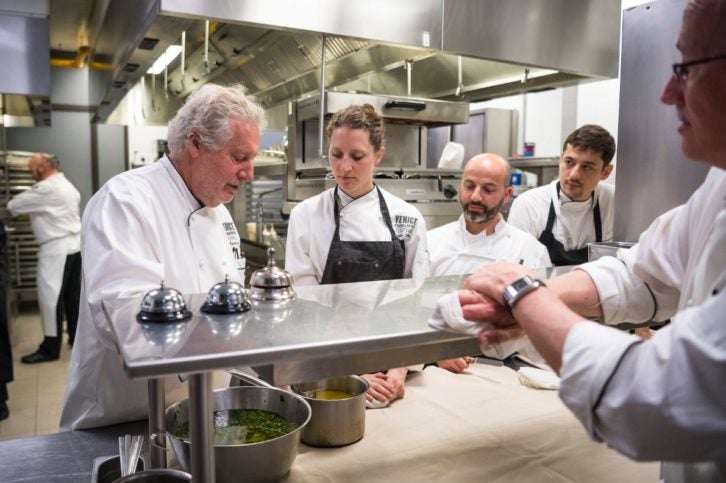 Amirah Kassem You've undoubtedly seen her exploding-sprinkles cake and other fanciful creations on your Instagram feed.
Camille Becerra The chef and food stylist led an engaging class where she shared her secrets for taking a great Instagram picture of your dinner.
Caterina Ceraudo Winner of Michelin's 2017 Female Chef award, Ceraudo helms the kitchen at her family's Michelin-starred restaurant, Dattilo.
Fabio Trabocchi The DC-based chef and restaurateur counts Michelin-starred Fiola Mare among his beloved restaurants.
Giancarlo Perbellini and Federico Belluco Dopolavoro JW Marriott Venice's own Michelin-starred restaurant wasn't just the site of events — its chefs also joined in the action.
Jonathan Waxman On opening night, one of the hottest tickets was a casual pizza night in Villa Rose with the James Beard Award–winning chef.
JP Fetherston One of America's best mixologists, Fetherston brought Italian cocktails to life using ingredients from the island's gardens.
Melissa Kelly After a childhood learning how to cook Italian cuisine from her grandmother, Kelly opened Primo on a farm in Maine.
Missy Robbins Time spent in Italy at Michelin-starred restaurants spurred a love of Italian cuisine, which Robbins brings to her restaurant Lilia in New York City.
Scott Conant The well-known award-winning chef seemed to be everywhere in the festival, leading demonstrations, classes and greeting guests at every turn