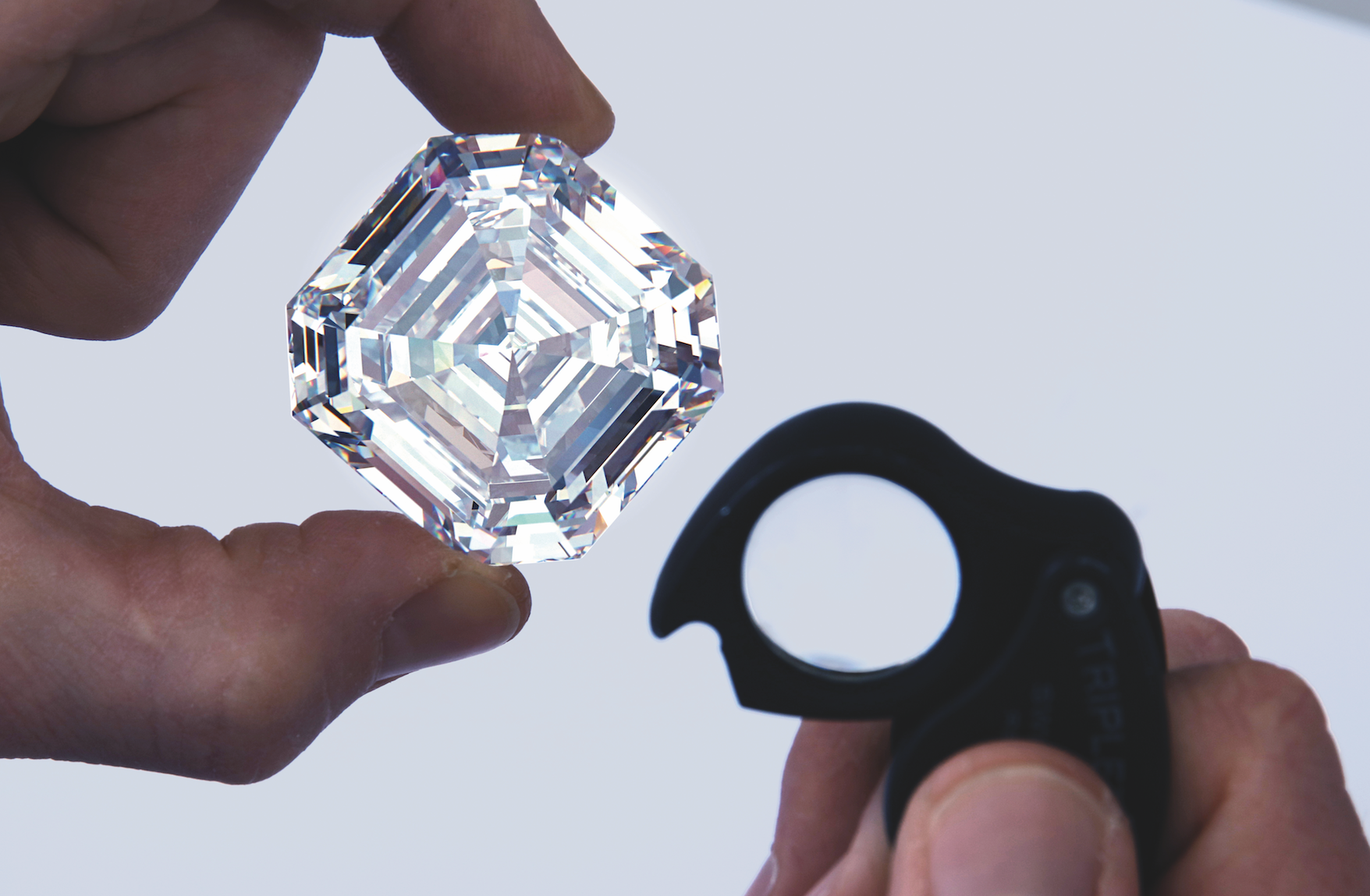 The principle diamond from Graff's record-breaking 1,109-carat Lesedi La Rona rough diamond has finally been cut to reveal a massive 302.37-carat emerald-cut diamond, the largest emerald cut in the world.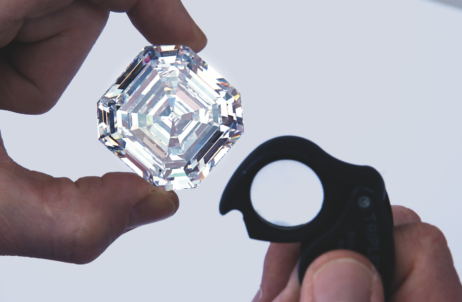 There are a few records broken surrounding this stone: First, the Lesedi La Rona is the largest diamond discovered in more than 100 years and the second largest ever found; second, the emerald-cut stone is the largest square emerald-cut diamond ever recorded in history. Now available for sale (though held in a secret location), the diamond took 18 months to be cut and polished to perfection from the first date of its discovery. Meticulous craftsmanship from Graff's team of diamond experts have made clear diamond history with this incredible stone.
This is the largest highest color (D) and highest clarity diamond ever certified by the GIA. In addition to the Graff Lesedi La Rona, 66 "satellite" diamonds were also polished from the rough diamond ranging in size from less than a carat to 26 carats. The Graff Lesedi La Rona was the 67th diamond to be formed from this marvelous natural stone.
For more information visit graff.com