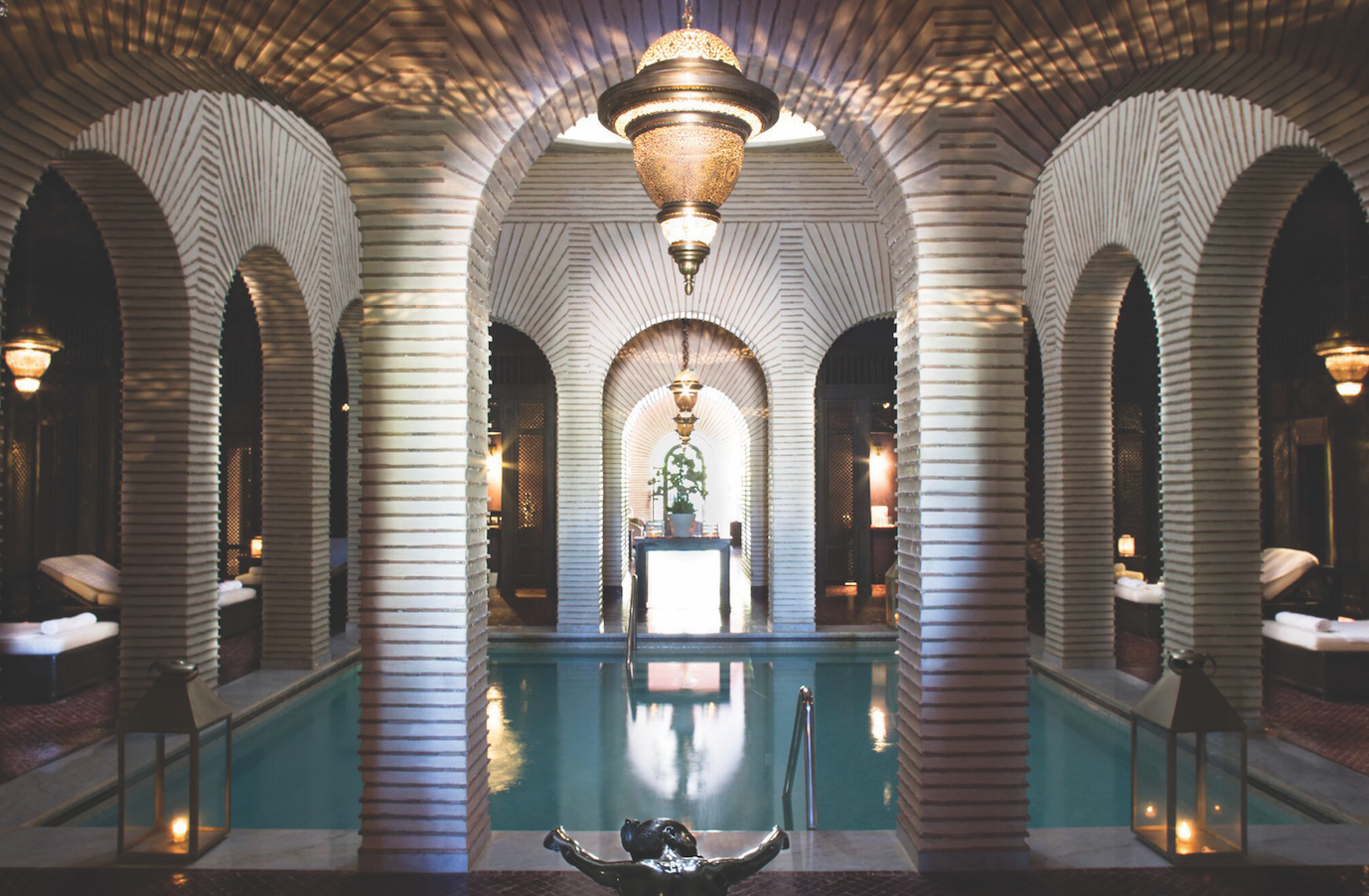 The link between gut health and overall well-being is not to be underestimated. The world's best spas are taking note.
Two of the biggest enemies of our health are inflammation and an unhealthy gut. Inflammation is the root of all illness: Autoimmune conditions, asthma, diabetes and even cancer are caused by inflammation in the body. A recent study by the European Molecular Biology Organization stated that both molecular and epidemiological research have suggested that inflammation is linked to a broad range of non-infectious diseases.
Of course, life-threatening or chronic illnesses are often hard to miss, but low-level inflammation can affect our bodies on a daily basis in such a way that we might not realize something is wrong; it's more just an 'off' feeling. While inflammation plays an important role in repairing damage to our bodies — if you cut yourself shaving or have an especially rigorous workout, inflammation helps to fix the problem — it's when the body doesn't know to stop that problems arise.
Another important health aspect, our guts, should not be ignored. It is not just physical illness that poor gut heath can create; the link between mental health and gut health should not be underestimated.
The gastrointestinal tract and the brain are intimately connected, and recent studies by Harvard Medical School have shown there is a strong link between depression and gut heath. A troubled intestine can send distress signals to the brain, and vice versa. This is by no means a new discovery, as the famous Greek physician Hippocrates once said, "All disease begins in the gut."
While the old adage is certainly true in this instance (eat healthy, sleep well, work out regularly), gut health is a bit more complex. Luckily, gut health is en vogue, so many of the world's top spas and resorts are adding programs and treatments to accommodate the trend.
Bürgenstock Hotels & Resort Waldhotel
Obbürgen, Switzerland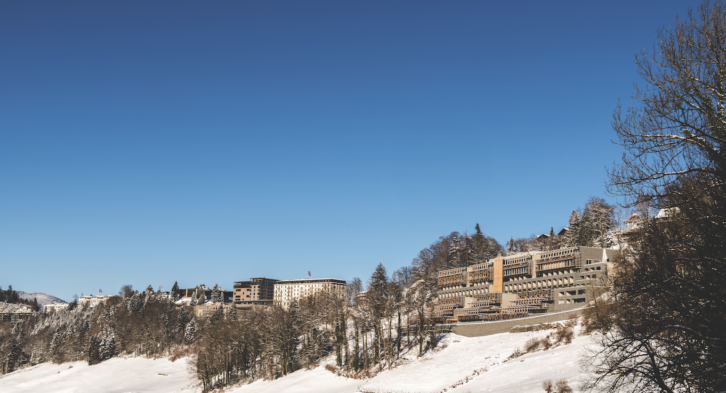 You'll find the Bürgenstock resort high in the hills above Lake Lucerne, and the dedicated health resort, Waldhotel, looks like a dystopian treehouse from the outside: It's the world's largest gabion structure, and wooden pergolas frame and protrude from the building. Inside, it's calm and serene with light colors and more wooden accents. Despite the fact that there are medical facilities within, it doesn't feel sterile in the slightest; there's a homey library and lovely restaurant with exceptional views. The technologically advanced amenities available can help fight inflammation and boost immunity, and the hydrotherapy can assist with any mobility issues. There's a huge number of programs available, and each one requires a checkup by in-house doctors to assess the current condition of your health: You'll get a bespoke program designed specifically for you and any areas you want to improve.
From $5,400 per night. Contact Robert Herr, general manager, reservations@burgenstock.ch, +41 41 612 6000, buergenstock-waldhotel.ch
The Selman
Marrakech, Morocco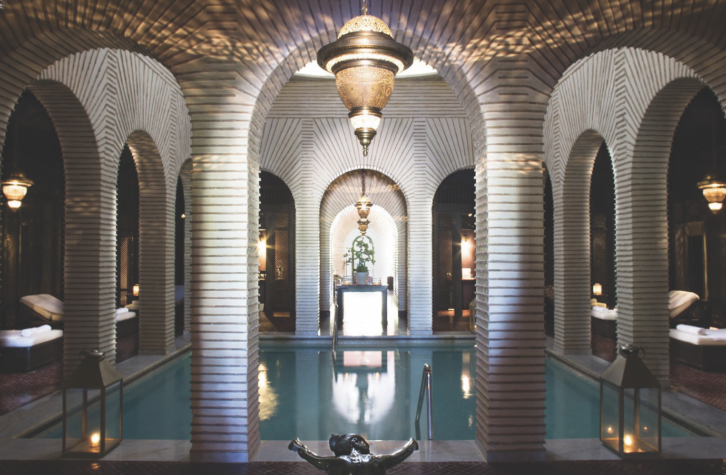 With views of the Atlas Mountains on the horizon, acres of manicured gardens, one of the longest swimming pools in Morocco and resident Arabian thoroughbreds, The Selman's location is tranquil enough as it is. But venture to the Espace Vitalité Chenot spa: It is hidden away through a garden of lush jungle and offers traditional and medical treatments in a sublime setting. The 'Chenot method' is the culmination of 45 years' experience and research, and stems from the belief that most problems arise from poor digestion; The Selman is the only Chenot outpost in Africa. The Biolight detox lasts from three to 10 days and includes an individual assessment, custom treatments (the bio-energetic body massage uses suction cups and is excellent for draining and depuffing) and a special diet to detoxify and make the body more alkaline.
From $600 per night. Contact Kamil Ennadifi, general manager, info@selman-marrakech.com, +212 524 459 600, selman-marrakech.com
Ananda In The Himalayas
Uttarakhand, India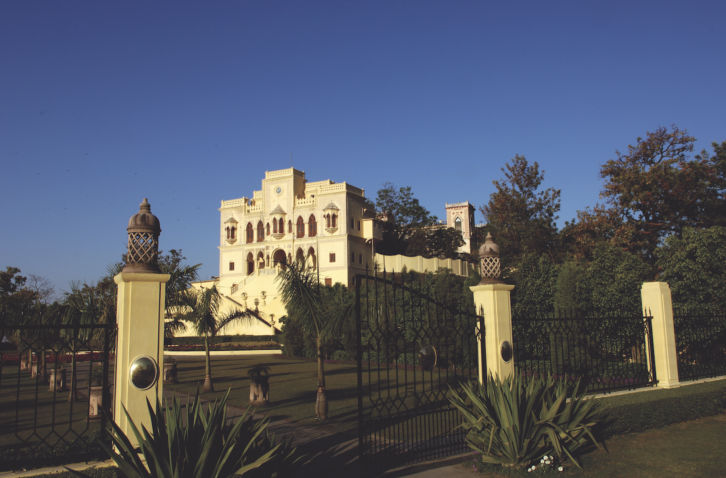 Perhaps one of the most famous ayurvedic resorts in the world, Ananda is a rite of passage for those who take their wellness seriously. The location alone is enough to lull you into a state of bliss: It is surrounded by lush forest and overlooks the Ganges River Valley in the Himalayan foothills. The award-winning resort has something to suit everyone, from healing experiences to beauty treatments and, of course, ayurvedic experiences, but there's also a 'visiting masters' program where expert teachers, therapists and doctors from around the world visit the resort for workshops and private sessions. While the programs available are excellent (especially the yoga and detox options), we love the Ayurvedic Rejuvenation. This program aims to improve vitality of one's body through select Panchakarma treatments, along with complementing Ayurvedic treatments, controlled diet and yoga. It results in improved immunity and energy, gut cleansing, better metabolism and healthy, glowing refreshed skin. It is available from seven nights onwards, but the ideal gut cleanse and reset requires longer time investment with the resort recommending 14 or 21 nights. It starts with preparing the body to detox, then elimination of toxins happens, and finally the body is nourished back to a balanced state so that it can resume the regular metabolic activities.
Contact Dr. Naresh Perumbuduri, Senior Ayurvedic Physician, wellness@anandaspa.com, +91 1378227500, anandaspa.com