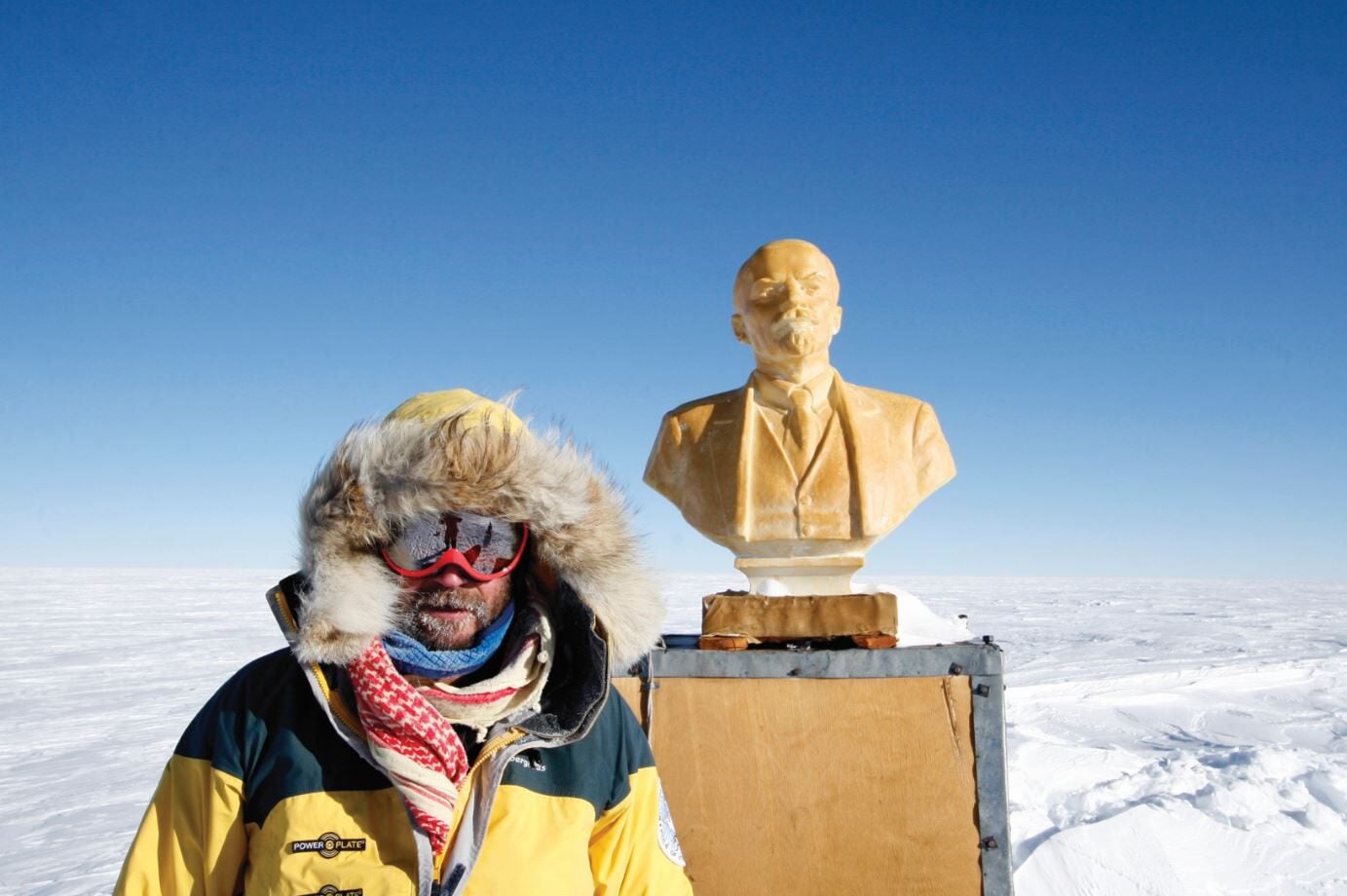 Henry Cookson, founder of Cookson Adventures, is a dedicated adventurer and holder of a Guinness World Record for the first expedition on foot to the Southern Pole of Inaccessibility. Here, he tells us his remarkable story.
I guess it all began with my own inquisitive nature. After leaving school, I traveled to Kenya to work as a riding safari guide and, although I eventually returned to the normality of life in the UK, the seed had been sown. In fact, I don't think I realized the lasting impression that experience had on me. I started to go down the expected path, attending university and then falling into investment banking in the City, but the restlessness didn't lie dormant for long. I longed to be back riding around the plains of Africa, interacting with the wildlife, including some of the world's most endangered species, and learning from Maasai elders about their tribal ancestry. It was a humbling experience, and it made me realize that I wanted to do things that challenged the norm.
It was a chance conversation over a whiskey that sparked my next big adventure. I entered The Scott Dunn Polar Challenge race to the Magnetic North Pole in 2005 with a couple of friends and somehow, against the odds (we were three complete amateurs competing against teams of marines and polar specialists), we ended up winning and breaking the race record.
The reality of putting myself through such extremes hadn't really occurred to me, but it turned out that we were pretty good at it. So, over the next two years we hatched another plan, this time to conquer Antarctica. Compared to the great explorers, our polar expertise was relatively limited, but we trained hard to master the art of kite skiing and set off on the 1,100-mile expedition. After 48 days we reached the Southern Pole of Inaccessibility (the central point of the Antarctic landmass), claiming a Guinness World Record for being the first expedition to do so on foot. Fifty years prior, the Soviets had made a motorized visit to the location and set up a base. When we arrived in January 2007, the hut was not entirely buried, but all that remained was a bust of Vladimir Lenin fixed to the chimney!
After the polar exploits, friends started asking for advice on how they could take on similar challenges, so I began organizing trips for them. There was no plan or business strategy; I was just following my heart in finding exciting adventures in places that very few people have been to. But it grew through word of mouth, and from there on I knew what I wanted to do.
There is a growing trend of people swapping investment in assets for a desire to create unforgettable memories — especially among the wealthy, who aren't tied down by lack of resources and want to push their own personal boundaries as far as possible. Our trips therefore focus on doing something genuinely different, often groundbreaking, because we understand that memories are a truly priceless luxury.
This is why destinations like Antarctica are growing in appeal, as the perception changes from a bleak landscape to a beautiful wilderness with unprecedented opportunities for explorers to enjoy stunning scenery, amazing wildlife and an incredible array of activities. With advances in technology — such as submersible dives in the area, something that Cookson Adventures pioneered in Antarctica, and polar-classed superyachts equipped with ice breakers — the scope is growing for more and more innovative and imaginative trips to be taken to previously inaccessible locations.
On the other side of the world, Canada's Great Bear Rainforest is one of the largest remaining areas of unspoiled temperate rain forest left in the world. It's been protected since 2016, leaving Mother Nature free to work her magic, and visitors can appreciate an abundance of wildlife, from humpback whales in the nearby fjordlands to the legendary 'spirit' bear, a unique subspecies in which one in 10 cubs are born with a vanilla-white coat. Another trip, soon to be revealed, involves playing a part in unearthing a lost civilization in South America.
With so much of the world still to explore, it would be easy to lose sight of who we are when planning trips that venture beyond the norms of traditional travel. That's why I'm adamant that authenticity remains at the very core of the business. It's through our own inquisitive nature that we learn to truly experience the great outdoors, that we want to explore new things and places and, through our unique position at the highest end of the adventure travel market, that we are able to deliver life-changing trips.