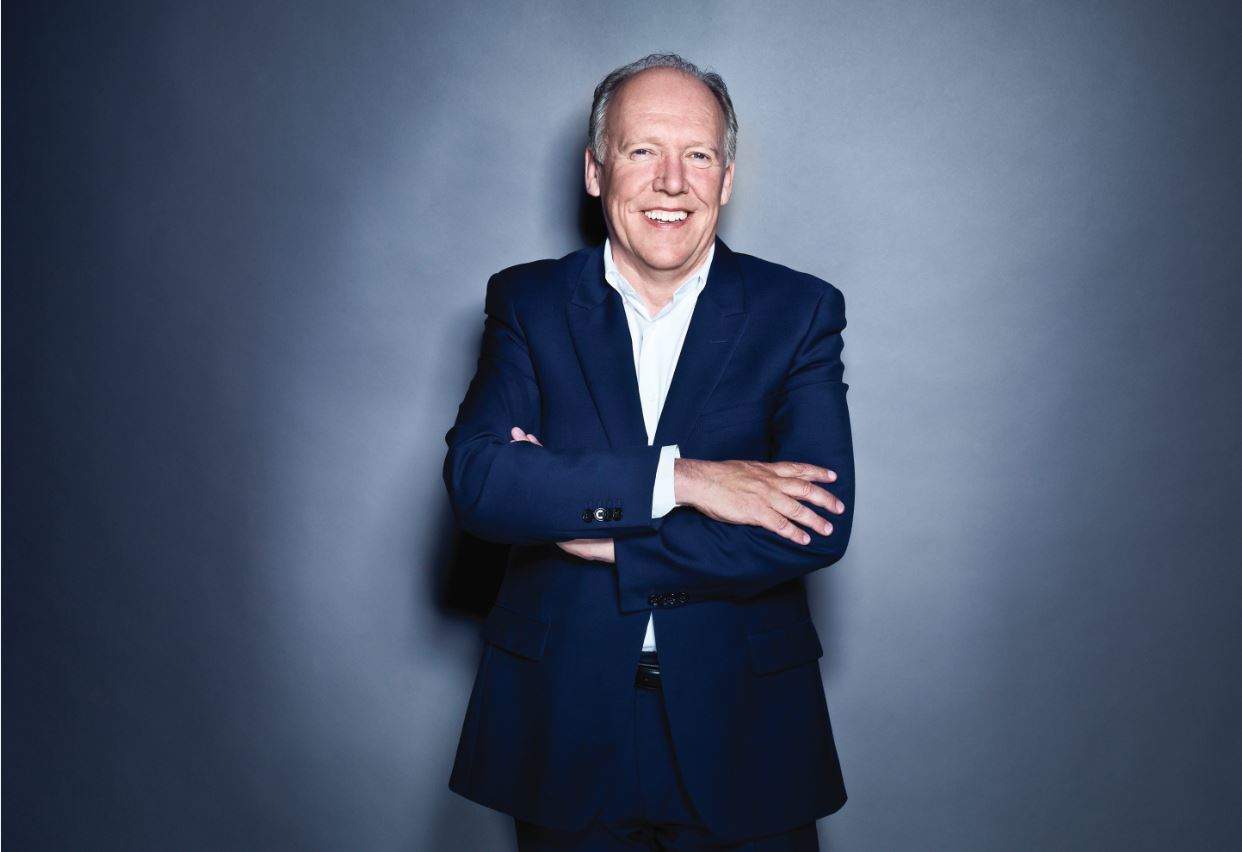 As director of design for Jaguar, Ian Callum is the first in and last out of every vehicle the manufacturer creates. Shaping the brand's aesthetic for the last two decades earned Callum five honorary doctorates, aswell as recognizable status as a titan of design in the motoring world. On the heels of Jaguar's launch of its first fully electric automobile, the I-Pace, Callum shares his thoughts with Alexandra Cheney on when to say no, how good design can be drawn in three lines and what keeps his wheels spinning.
"I don't win them all I'm afraid," Ian Callum told me over a chilled, slightly saccharine glass of Montenegrin white wine. "But this one I did."We were sat on the rooftop terrace of Aman's Sveti Stefan, a 15th-century island village turned luxury resort, for the launch of Jaguar's F-Pace, the brand's first foray into the SUV class. As the sun dropped below the Adriatic Sea on a balmy Friday night, Callum raised his glass and glanced, with equal parts paternal affection and satisfaction, towards the "hardest thing" he's ever had to create.
"Now it's blooming obvious," the 60-year-old Scotsman tells me recently via phone of the F-Pace's design, "but getting there was very hard." That's inclusive of the time when Callum and his team of 45 people created 32 scale models (a handful or two is common) of the XF, a sedan and sportbrake, in order to "break that paradigm and move Jaguar, kicking and screaming, into the 21st century."
Despite the challenge, Callum believes, above all, in his gut. "You have to trust your own judgment and be ruthless with yourself and with your team. It's a bit like scolding your own children, but the discipline of beauty is so important that you must leave out as much as you can." The F-Pace is now Jaguar's best-selling vehicle.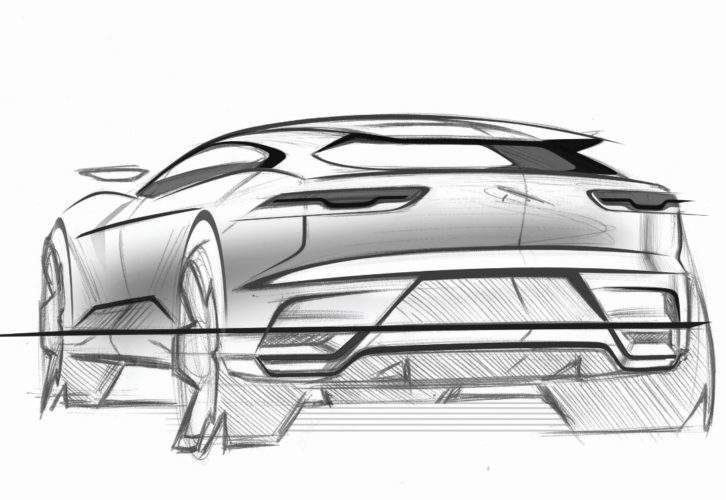 Shortly after his 14th birthday, Callum first laid eyes on the long, low-hooded XJ6. Inspired and already job hunting, he mailed some sketches from his home to Jaguar's then-chief engineer, Bill Heynes. Heynes responded with a letter, writing, "your ideas are good and you have obviously a flair for the styling side of the industry." He also advised the young teen to attend art school.
Callum heeded Heynes's instruction, studying at the Glasgow School of Art before taking a masters in vehicle design at the Royal College of Art in London. He began the first decade of his career at Ford Design studios but soon found a home at Jaguar. Callum promptly produced concepts for the R-Coupe, R-D6, C-X75 and C-X17. Design and car awards soon followed, as did Callum-coined motifs.
One of the most recognizable is his penchant for pushing the wheels as far as possible to each side of any vehicle, reducing front and rear overhang and, according to Callum, automatically conveying a sense of movement. "There are a couple of areas I will lie on the tracks for," and as everyone familiar with his work knows, that's one of the foremost.
Callum reports directly to Dr Ralf Speth, CEO of Jaguar Land Rover, and welcomes the occasional visit from Tata Motors, the Mumbai-based conglomerate and Jaguar's parent company.
"My point of judgment is always: what would [Jaguar founder] Sir William Lyons think of this? My inspiration never comes from the same place. I don't think I ever look at anything and say 'I need to emulate that.'" Instead, Callum looks to photographs, architecture and paintings. He listens to music and explores some product design beyond the automotive bubble. "I'm not a prolific reader, although I wish I was. I do love David Bowie. He's my number one, and when I do things in a hurry he's in my head with me. But I'll also press play on my phone and with 5,000 songs, I'll randomly stumble across some great female classic rock band."
It's that purpose of discovery, serendipity even, that's been the driving force and constant through line linking Callum's body of work. "I've always believed any good design can be drawn in two or three lines." I detect a smile pushing through the phone as Callum continues. "What may seem obvious takes a long time." In June, Jaguar announced its investment of $18b over the next three years to electrify its lineup. That shift began with the September launch of the I-Pace, its entrée into fully electric automobiles.
Callum and his team commenced work on the I-Pace with carte blanche, "more freedom than I certainly ever had. It was fresh from the ground up. We were told the number of batteries (two), the number of total possible passengers (five), and how far apart the wheelbase would be (117.7 inches). I knew it had to be dramatic. We could put the people where we wanted, so we brought them further forward, which won us a lot of favors and trunk space. In that moment I knew, because of the freedom we got, that we were creating something with complete integrity."
If staunch discipline and the posthumous opinions of Sir Lyons provide a pair of guiding headlights for Callum, integrity and emotion are his taillights.
"I knew the I-Pace design needed to touch the mind and the heart in an exciting way and that those three lines — the fender lines over the front of the wheel, the haunch of the back, and the silhouette of the car's rear spoiler — would cause an emotional response."
Electrifying cars is inevitable, Callum explains, but at the moment he's excited to "have it for ourselves for a little while." Head-to-head comparisons with the Tesla Model X already abound, but Callum says he is neither surprised nor caught up in the hullabaloo.
"I'm delighted to find a good purpose in life here. Electrification doesn't deviate or dilute any of our values. We're still at the forefront of innovation and design and it's the right place to be." Callum nods to the recent spotlight Jaguar found itself in when Prince Harry and Meghan Markle, freshly married and heading to their wedding reception, drove off in a one-of-a-kind silver-blue Jaguar E-Type Concept Zero. "It said a lot about them and a lot about us. It was a very good moment."
Although electrification is consuming much of Callum's time, he's also pondering autonomy. "I call it autonomous anonymous. It's a huge moment and it's coming, but I believe in the luxury car market; people will still want to lease or own their own car. Autonomy, sharing cars is a bit like lending your favorite trainers [sneakers] to the guy down the road. Not terribly appealing."
While Callum notes he isn't discounting the potential benefits of autonomy, the Dumfries-born director remains steadfast in his core values. "There's still this need, hope and desire to create emotional responses to products. Autonomous cars are a big unknown, and how much another generation get into it is also unknown, but creativity will drive excitement, which will drive excellence. I'm optimistic."