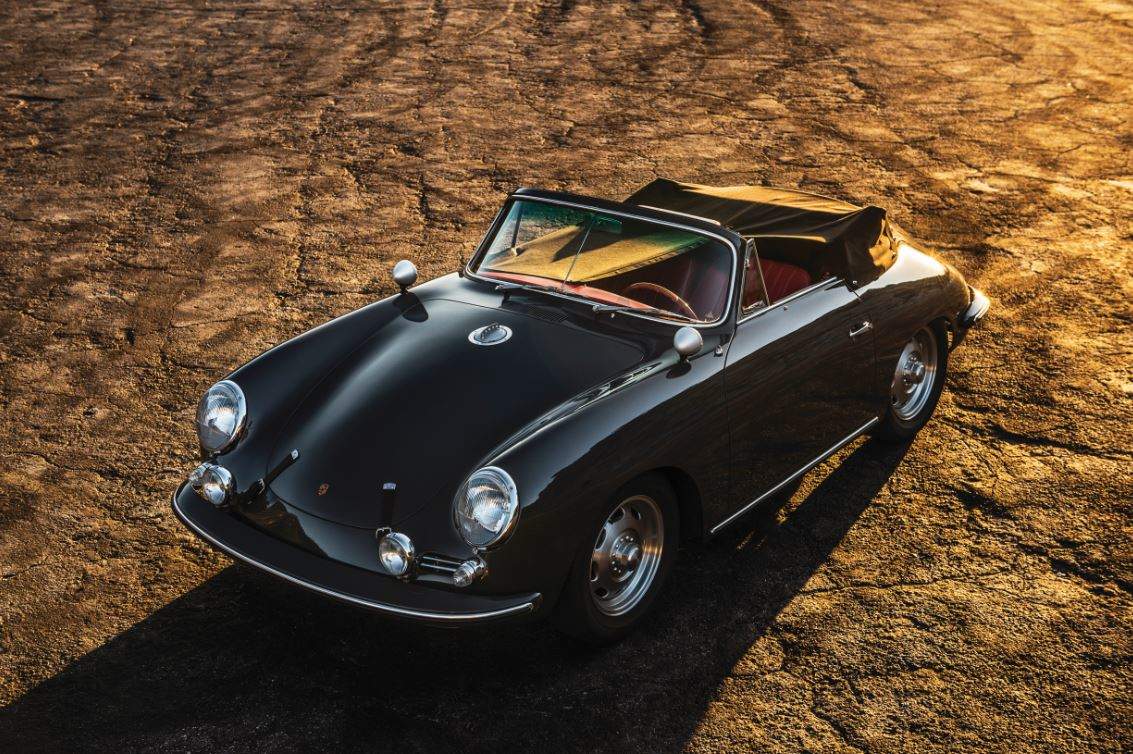 By Alexandra Cheney
This story originally appeared in the March/April 2018 issue of Elite Traveler.
Meticulous from the tires up, Icon and Emory Motorsports reimagine classic automobiles.
Emory
Within the walls of an air-cooled Porsche, the unadulterated whirr of its fan creates a mechanical melodiousness unlike any other. Unmuffled by water jacketing, that purity of sound pulls Rod Emory from his bed each morning at 4am.
Specializing in the reconstruction of Porsche 356s, Emory, the patriarch of Emory Motorsports, creates three different models: the Outlaw, the Special and the RS. Emory's mission is twofold: to embrace the two-door's past—Porsche built 76,000 356s between 1948 and 1965, and a 1950 model sits in the annals of history as the first Porsche to win the 24 Hours of Le Mans—and to update its technology and drivability.
Air-cooled Porsches are highly coveted in the collector community, and Emory's restorations generate serious bragging rights. His commissioned creations rely on custom metalwork, such as the handmade louvers on the 356's front deck lids, as well as tools like wood bucks and English wheels to achieve a weld thickness consistent with period Porsche specifications. The 44-year-old doesn't shy away from 3D laser scanning and CAD, and modern technology is implemented into his craftsmanship in the form of LED headlights, Bluetooth and USB charging options.
Emory's Outlaw preserves the shape and through lines of the original 356, with the addition of a rally-inspired engine and enhanced handling capabilities. Leaning the nose or the windshield back, raising the wheel arches in the fenders and customizing the body lines are textbook enhancements to the Special, which also includes upgraded brakes and added horsepower. The RS uses 911 Carrera 4 running gears, is all-wheel drive and pushes the limits from a technology and suspension standpoint. "A Porsche has to have a certain smell and sound though," says Emory. "I usually talk my clients out of a stereo, and there are no flip-down screens. It needs German wool square-weave carpet and predetermined exterior colors for a timeless look and feel."
Emory Outlaw from $250,000, Emory Special from $350,000, Emory RS from $450,000, emorymotorsports.com
Icon
Coupling the industrial elegance of a Sub-Zero refrigerator handle with the accuracy of a Bell & Ross timepiece, then repurposing both and incorporating design notes from archetypal off-road vehicles, this is the coachbuilding world of Jonathan Ward. A boutique Los Angeles–based automaker, Ward's company Icon reinterprets Toyota Land Cruisers as well as Ford Broncos of yesteryear, transforming them into six-figure homages sporting custom chassis and contemporary drive trains. While these retro-modern utility vehicles may appear to be finely timeworn, Icon's FJ, BR and TR models are fully capable of negotiating the Sahara Desert or stylishly navigating school pickup.
"My customers have already been there and done that with traditional luxury," says Ward, a fast-talking tinkerer who cut his teeth restoring Mustangs and Mercedes-Benzes before founding TLC, a body shop and precursor to Icon, in 1996.
Swiss hose clamps and machined aluminum dash panels, like those in the Bugatti Veyron, offset Icon's double-French-stitch interiors. Bespoke craftsmanship lies in the sum of its parts. No color combinations are ever repeated (house rules), and each of the 35 cars assembled per year are road-tested up to 800 miles prior to delivery. A yearlong waiting list is standard (but can be leapfrogged for a $20,000 donation to Go Campaign, Ward's children's charity).
FJ from $195,000, BR from $210,000, TR from $235,000, icon4x4.com