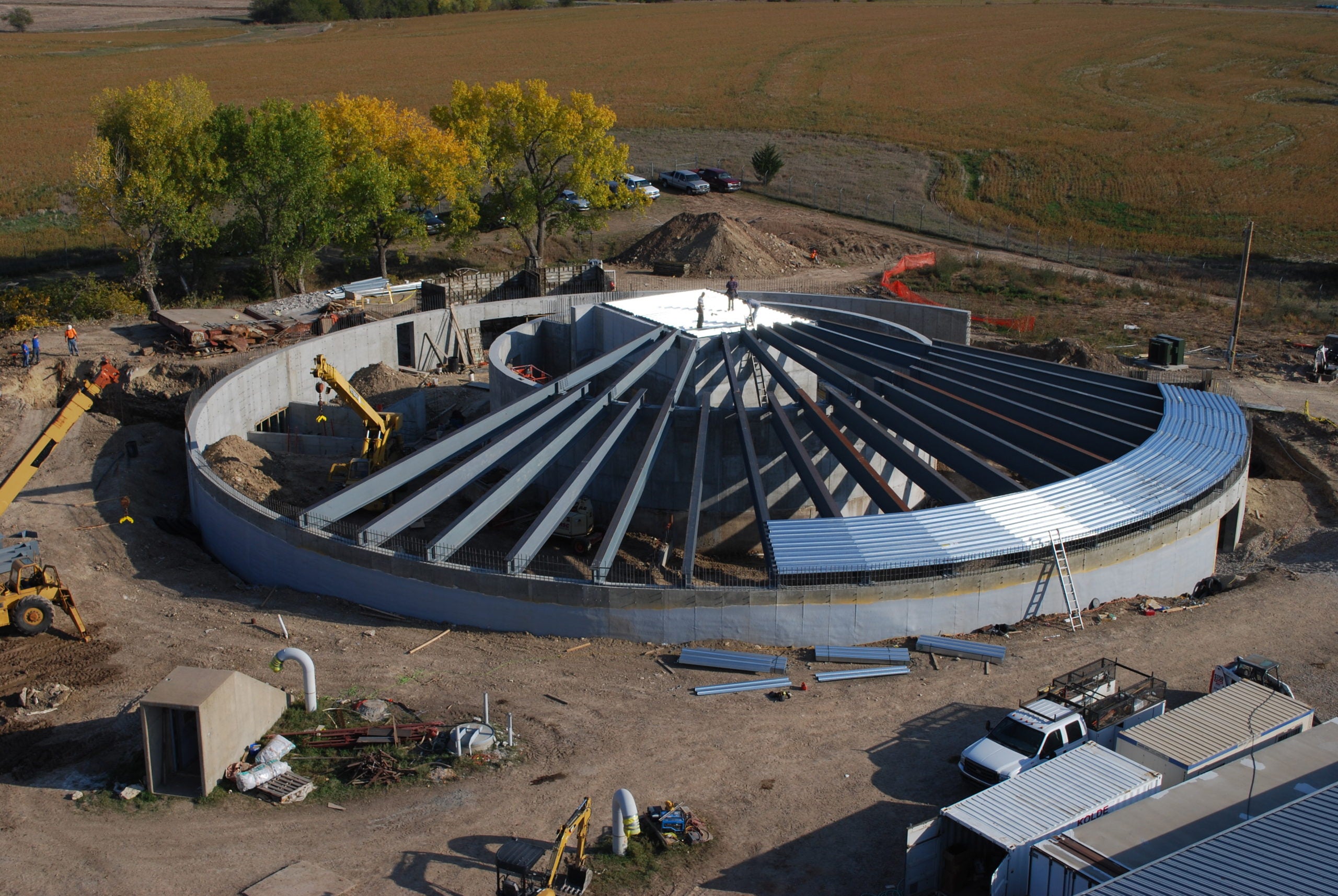 The coronavirus pandemic has sparked fears of all-out societal breakdown. We are not facing Armageddon just yet, but a growing number of people are preparing for an extended period of disruption. For the 1%, that could mean flying off to a private island in the middle of the Pacific or, perhaps, buying up a luxury condo inside an abandoned nuclear missile silo in Kansas.
Survival Condo has been built specifically for the situation humanity appears to be facing up to right now. The 15-story Cold War-era missile silo, which once housed the Atlas nuclear missile, has been repurposed into an underground residential complex, complete with a five-year supply of food and water, and military-grade air filters.
The Survival Condo complex is the brainchild of Larry Hall, who in 2008 saw the potential for the incredible silos to be converted into an impenetrable bunker. The silos were originally designed to withstand a nuclear strike and its concrete walls are nine-feet thick.
Hall bought the silo from the government for $300,000 and then invested $20m in transforming it into a luxury complex capable of accommodating 12 families across 15 floors.
With the novel coronavirus Covid-19 taking hold across the US, Hall has been inundated with inquiries. "We've never had this many people schedule site tours in such a short period of time," Hall told Vice. "There are a record number of requests to tour the facility. It's unprecedented and we've noticed a sense of urgency and a seriousness that wasn't there before."
People are looking at worst-case scenarios and right now a Survival Condo, starting at $1.5m, looks like a good bet. But what do you actually get for your money?
Amenities will come at a premium in an apocalypse and standard units offer just 1,820-sq-ft of space. They are designed to hold between six and 10 people across three bedrooms. Natural light is also a no-go, but cleverly-position virtual windows offer the illusion of the outside world.
There is the option of a penthouse, which is currently retailing for $4.5m. These units are significantly bigger at 3,600-sq-ft and can be completely customized to the tastes and needs of the buyers. However, in a survival situation, you would expect most would just take what they are given. The penthouses come with double-height ceilings so you'll never realize just how far underground you actually are.
The common areas feature a gym, a swimming pool, and a movie theater, a dog walking area, a classroom and aquaculture for growing and farming food. There is also a shooting range for residents keen to stay sharp.
With the significant increase in demand, Hall has committed to building a second site inside another abandoned silo.
Image credit: survivalcondo.com