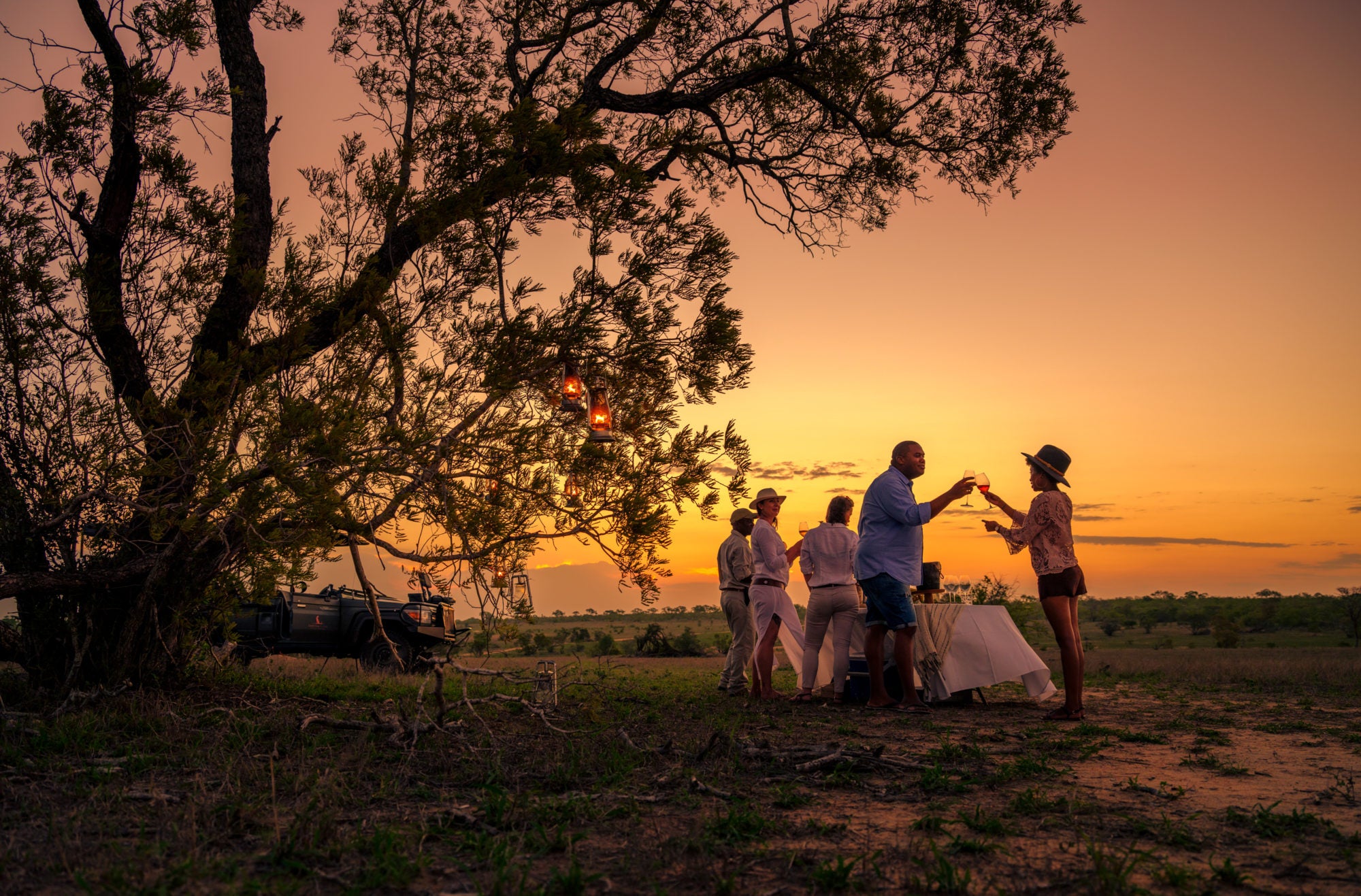 Sustainability has become one of the key factors influencing people's travel choices. Nowhere is that truer than in South Africa, where ecotourism is not only an important concern for discerning travelers but necessary to preserve its precious natural habitats.
Safari experiences have in the past been guilty of damaging wild and undeveloped lands, but safari tourism is being turned into a force for good. By targeting high-net-worth individuals with ultra-luxury lodges, a small selection of lodges are able to guarantee the future of the animals that have captured our imaginations for millennia.
Cheetah Plains is one of the latest of these luxury lodges, opening earlier in 2019 promising to take both luxury safaris and ecotourism to a new level. Here, Elite Traveler takes a closer look at this exciting new opening.
Stay
Situated in the Sabi Sands Game Reserve in South Africa, Cheetah Plains sits on the cusp of the world-famous Kruger National Park. The new lodge is comprised of three houses that celebrate state-of-the-art architecture and South African art.
Designers ARCCC has shunned the classic safari look in favor of modernism, combining contemporary design with traditional African style that is described as 'afro-minimalist'. Their aim was to contrast confident contemporary inorganic forms with the natural landscape. This is achieved with a multitude of floor-to-ceiling windows, which flood the interior with natural light and allows the surrounding fauna to act as decorative artwork.
Each of the three lodges – named Mvula, Karula and Mapogo after two local leopards and a lion coalition – are split into three separate, private components referred to as the Plains Houses. These are clusters of freestanding buildings rather than the typical lodge typology of a central communal space surrounded by bedroom suites.
The lodges have four standalone bedroom suites, which are large enough to be considered lodges in their own right. The suites come complete with their own outdoor sala, dressing room, lounge, double rain showers and bath overlooking the African Bushveld. All of the houses come with their own private chef so guests can choose when and what they eat, from home comforts to traditional local cuisine.
Eco-friendly
Cheetah Plains breaks new boundaries by becoming the first safari lodge to have an entirely electric fleet of vehicles. The specially-adapted Land Cruisers have been fitted with Tesla batteries. This not only makes them more ecologically friendly but also means they run silently as they move through the bush to leave animals more-or-less completely undisturbed.
The lodge will also produce the vast majority of its electricity through a network of solar panels. During the summer months, they should meet 100 percent of their energy needs from the sun alone.
Explore
Every guest at Cheetah Plains will have one thing on their mind when they arrive: safari. Sabi Sand Game Reserve is home to Africa's Big Five and guests can virtually guarantee a close encounter with all of them. Not only will game drives be coordinated by seasoned guides, but guests will also be given a state-of-the-art Nikon D850 camera to ensure they capture the most incredible images.
The aforementioned Land Cruisers have also been further adapted to provide the most comfortable ride possible. This is achieved by the inclusion of heated bucket seats, modified suspension and an upgraded gearbox.
Guests also encounter curious creatures back at the safari lodge, where no walls separate the main area from the surrounding national park. The decision not to build a wall was taken both to minimize the lodge's impact on the environment but to also enhance the feeling of true inside/outside living.
Rates at Cheetah Plains start at $6,100 based on four adults sharing a house, per night. Visit cheetahplains.com for more information.