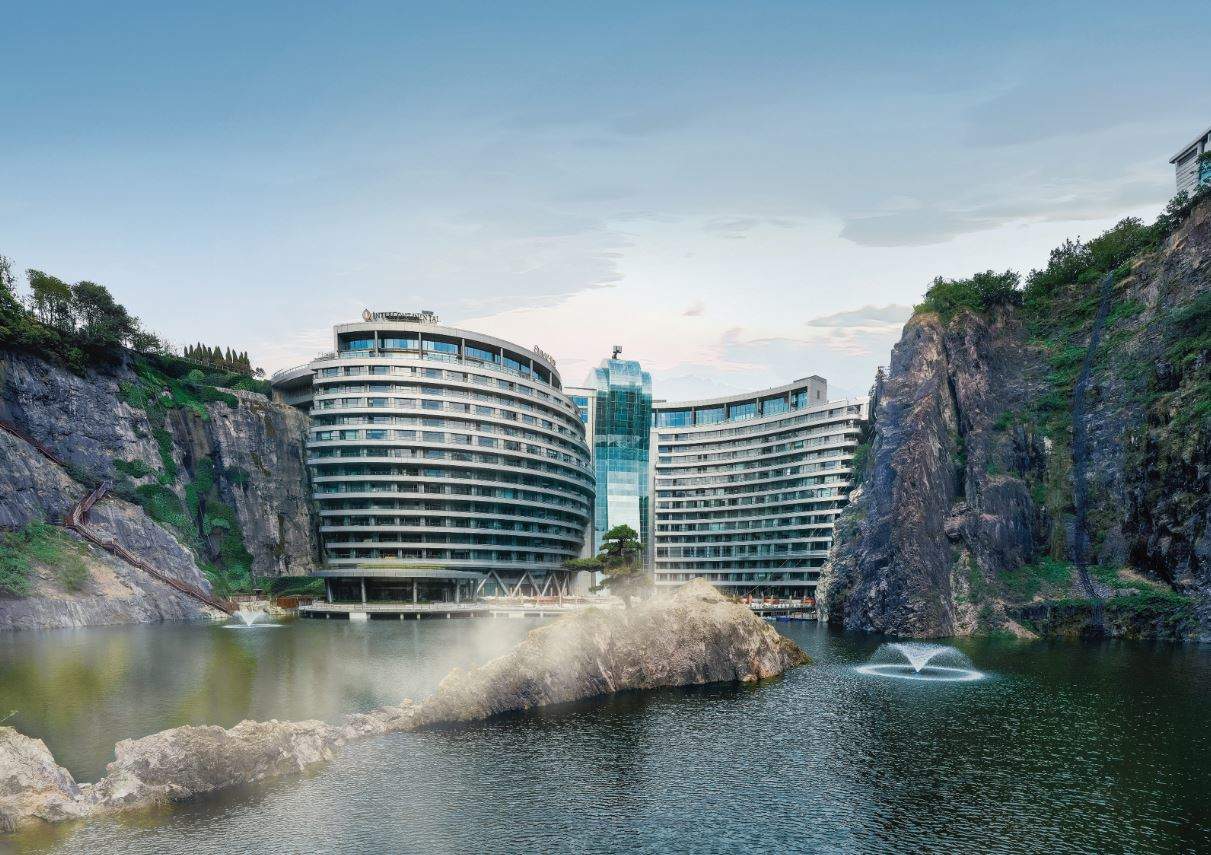 This story originally appeared in the January/February 2019 issue of Elite Traveler.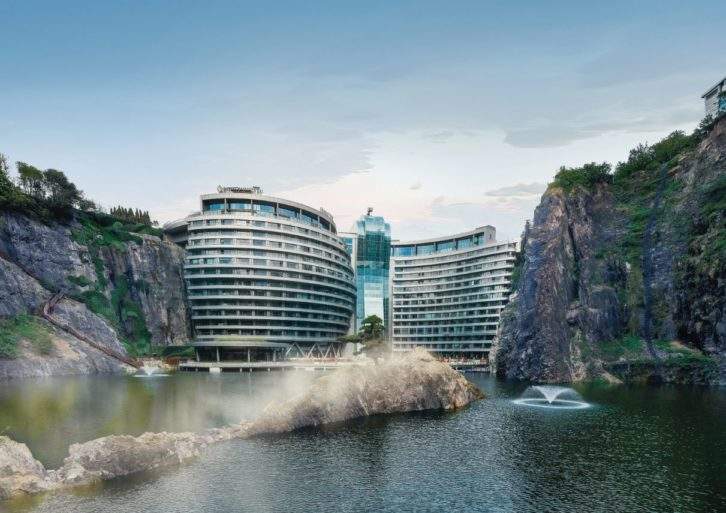 When the hotel is called 'Wonderland' you can be sure something magical is in store. And you'll be heading down a rabbit hole of sorts, as the curious S-shaped structure is mostly underground — it was built in an abandoned quarry. The hotel has 15 floors, 14 of which are subterranean and two completely submerged inside a 33-ft-deep aquarium. The ambitious $555m project has been a decade in the making; built by Studio Jade+Qa (who also created the Burj Al Arab Hotel in Dubai), the hotel's construction had minimal impact on the environment as it was contained within the quarry. It generates its own geothermal and solar energy, and the verdant-grass
rooftops blend into the surroundings. There's a 280-ft waterfall tumbling over the quarry walls (all 336 rooms have views of it) that leads into the lake below. We love
the lobby—a spaceship-esque structure that looks as though it was flown in from outer space, a fitting design element for such a futuristic hotel.
DINE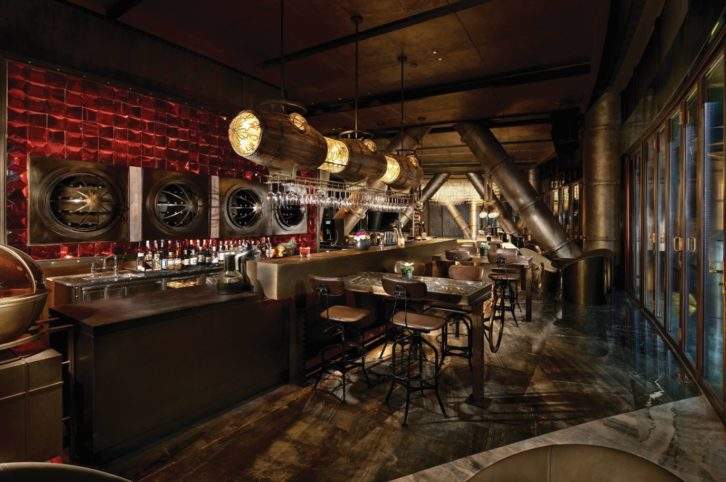 Mr Fisher is located one floor below water level. While you dine, watch the aquatic creatures swim by in the custom-built aquarium. Seafood is naturally the highlight of the menu. Cai Feng Lou is a Chinese restaurant that serves the freshest Songjiang produce, creating specialities from the Zhejiang and Guangdong provinces. The Quarry Bar has incredible views—enjoy them with a premium Scotch complete with quarry-shaped ice balls. The She Shan Lounge is a lovely spot for a morning coffee, mountain-grown tea or a tempting cocktail.
EXPLORE
Adrenaline junkies can bungee jump off the edge of the quarry, or rock climb down into the pit. For a gentler pace, visit the nearby Sheshan National Forest Park (the West Hill has an observatory and the Mariana Basilica church; the East Hill has a bird conservatory and butterfly garden) and Chenshan Botanical Gardens, where there are over 9,000 species of plants.
Suite from $4,270 per night. Contact Raymond Yao, general manager, +1 800 083 3808, ihg.com