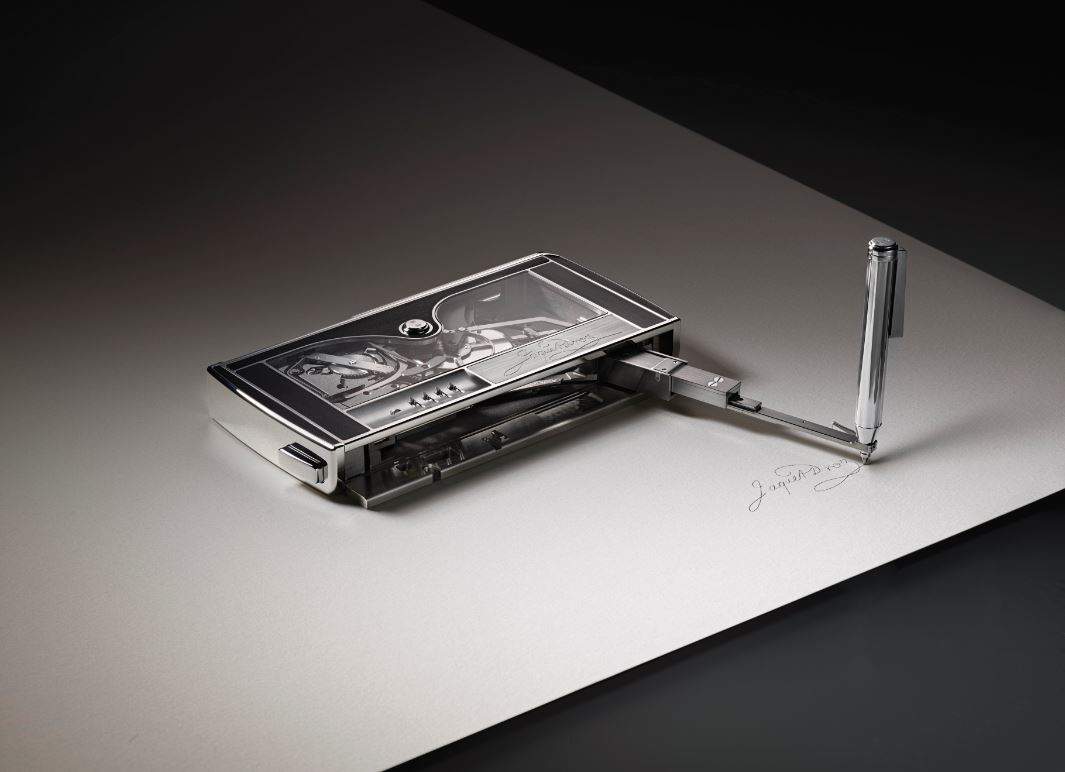 This story originally appeared in the September/October 2018 issue of Elite Traveler.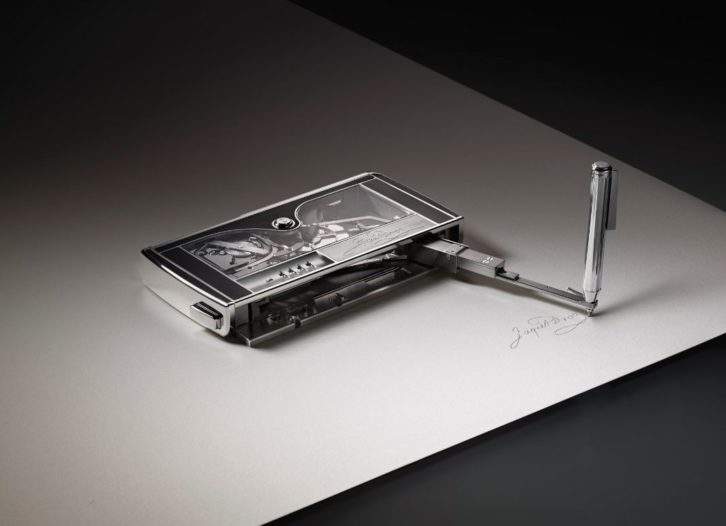 In time for its 280th anniversary, famed Swiss watch brand Jaquet Droz presented its unique Signing Machine, a project four years in the making. Signing machines, though unusual to come by, date back to the age of Thomas Jefferson, and have been used by prestigious figures and heads of state to remotely sign important bills, documents and letters. Jaquet Droz's latest creation harks back to the illustrious talent of founder Pierre Jaquet-Droz, whose passion was designing watches and automata — mechanical devices set to follow predetermined instructions that imitate movements of a human being.
Taking inspiration from Jaquet-Droz's famous automata from the 18th century — the Writer, the Musician and the Draughtsman, now housed at the Musée d'Art et d'Histoire in his hometown of Neuchâtel, Switzerland — the Signing Machine has been updated and perfected to carry out consistent signatures, personal messages in any language, or sketches in one fluid motion. Made of 585 parts, the mechanism is wound by a lever on its side before springing into action, and must be reset after two signatures. Ensuring no one can access the magic of your machine and forge your signature, a four-digit security code is required before use. The complex device is made entirely by hand, including the programming of the signature and optional decorative elements, such as hand-engraving atop the stainless-steel case.
Housed in smartphone-sized portable casing, the useful automaton is designed to travel with you across the globe wherever business — or leisure — takes you. One thing's for certain, the Signing Machine will become a revered part of your collection for years to come.
From $367,500, available at Tourbillon Boutique in San Francisco. Contact Miguel Gonzalez, store manager, miguel.gonzalez@swatchgroup.com, +1 201 271 4719, jaquetdroz.com