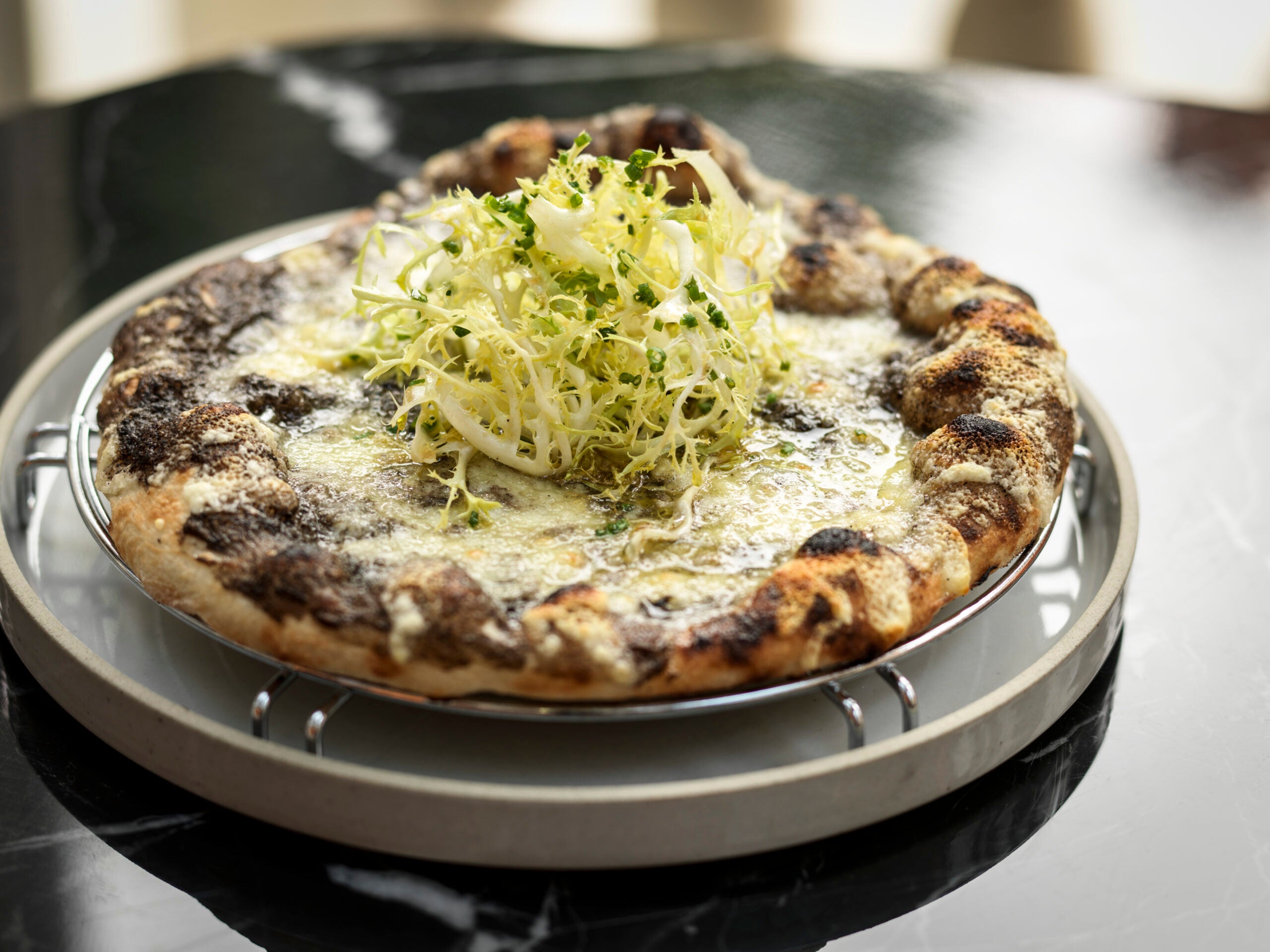 The internationally renowned Michelin Chef, Jean Georges Vongerichten, opened his new restaurant in late summer at London's iconic 5-star hotel, The Connaught. It is the latest addition to his French and Asian inspired cuisine empire, which now has restaurants all over the world including New York, Los Angeles, Dubai and Japan. His flagship eponymously named restaurant in New York is the recipient of two Michelin stars.
Jean Georges at The Connaught marks a return for the Michelin chef to the Maybourne Hotel Group, with the previous acclaimed Vong restaurant having closed at The Berkeley in 2002.
The ambiance of the restaurant is relaxed and chic, offering an all day menu with the ability for guests to order certain signature dishes for take away. The interiors of the restaurant have been designed by the esteemed architect John Heath, whose work can be enjoyed in luxury establishments at the likes of the Aman and Four Seasons hotels and resorts.  Jean Georges effortlessly mixes classic design features with a contemporary and elegant style. Full length windows let visitors see out onto Mount Street, one of the most exclusive and iconic roads in Mayfair. The stained glass windows, designed by artist Jean-Michel Othoniel, also add an injection of colour and vibrancy to the restaurant.
Modern soft furnishings make it easy for guests to sit close to one another and enjoy the ambience of Jean Georges without invading one other's personal space. Upon entry patrons are welcomed warmly by host Stephanie Beresforde, who is the current recipient of the 2017 Gold Service Scholarship award which recognises outstanding front of house talent.
Jean Georges' eclectic menu matches the style and glamour of its surroundings. Dish highlights include a fontina cheese and black truffle pizza, baked on sourdough bread, and served on branded Jean-Georges greaseproof paper. This is a decadent treat which comes with a generously sized crust, and has a pleasing variety of different textures; the molten cheese and rich truffle oils complemented by the light and refreshing salad topping. The pizza can either be ordered in whole as a main, or by the slice within the extravagant 8 course tasting menu. For a special treat guests are advised to draw on the expertise of an on hand Sommelier to pair dishes with wines from the Connaught's boundless wine cellar.
For starters, avid fans of caviar will not be disappointed by Jean Georges' menu selection. 30g of Imperial Beluga can be purchased as an appetiser and sits masterfully on warm brioche toast with herbs. One of Jean Georges' most delectable opening courses is the tuna tartare. It is a fine balance of fresh tuna, avocado and radish, and its intense twin Asian flavours of ginger sauce and soy make it one of the restaurants' most exquisite dishes.
Many of the main courses on offer give a nod to much loved British classics. The cornish lamb chops are particularly satisfying, served with rich mushroom bolognese and pecorino cheese. The gamey meat chops are cooked pink and have a beautiful caramelised crust.
The dessert selection adds an extra element of showmanship, with the lychee & grapefruit candy floss served as, what first looks like, a huge mound of glistening fine pink wires. The interior components of a light lychee mousse and Campari sorbet are revealed as the server pours fresh lychee juice over the shimmering floss. The warm chocolate cake is more understated in its presentation with this tried and tested favourite executed to utter perfection and served with chocolate crumble and vanilla ice cream.
For more information please visit the-connaught.co.uk