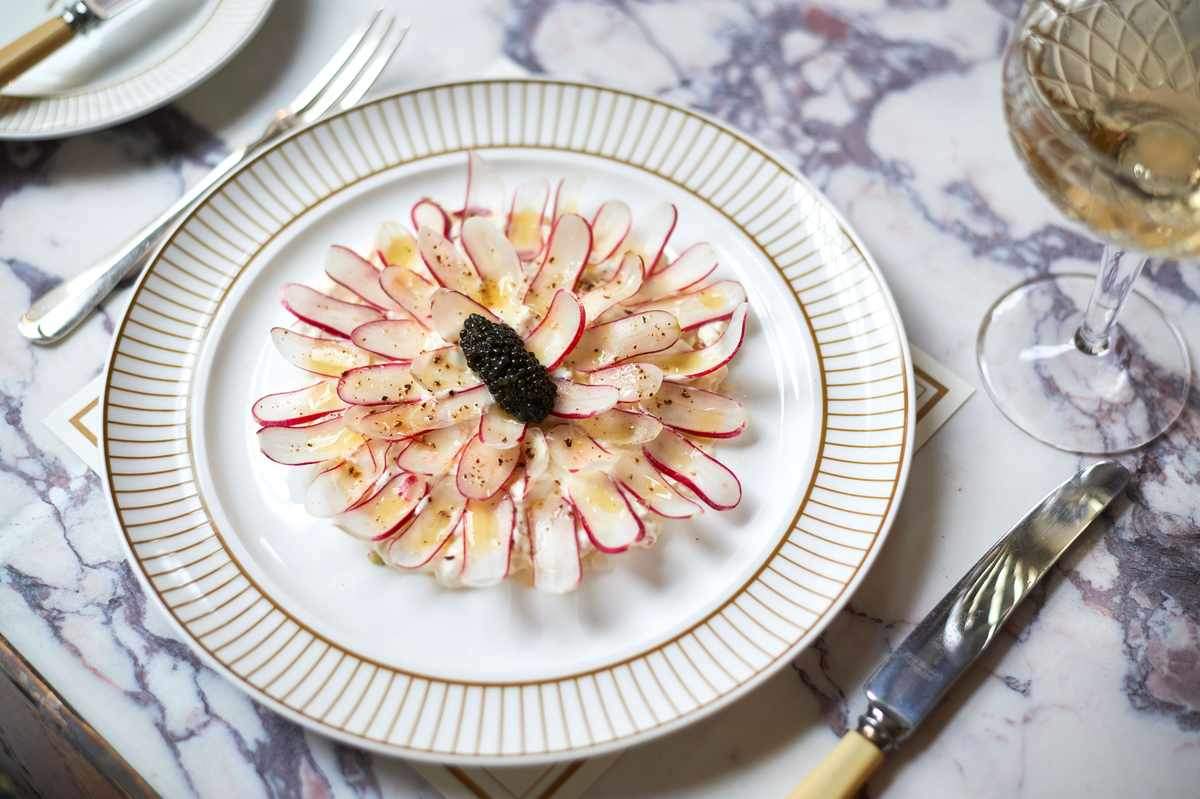 London's iconic Kettner's Townhouse has re-opened after a long and lavish makeover. It is believed that August Kettner, who originally founded the Soho institution in 1867, was the private chef of Emperor Napoleon III. Steeped in history Kettner's is famed for being one of Oscar Wilde's favorite dining spots and for hosting numerous celebrities over the years such as Winston Churchill and Bing Crosby. Most scandalously it is also believed to be the location of where King Edward VII entertained his mistress. Having endured two world wars, and with no shortage of patronage, it is a delight to see Kettner's reopen its doors again in 2018.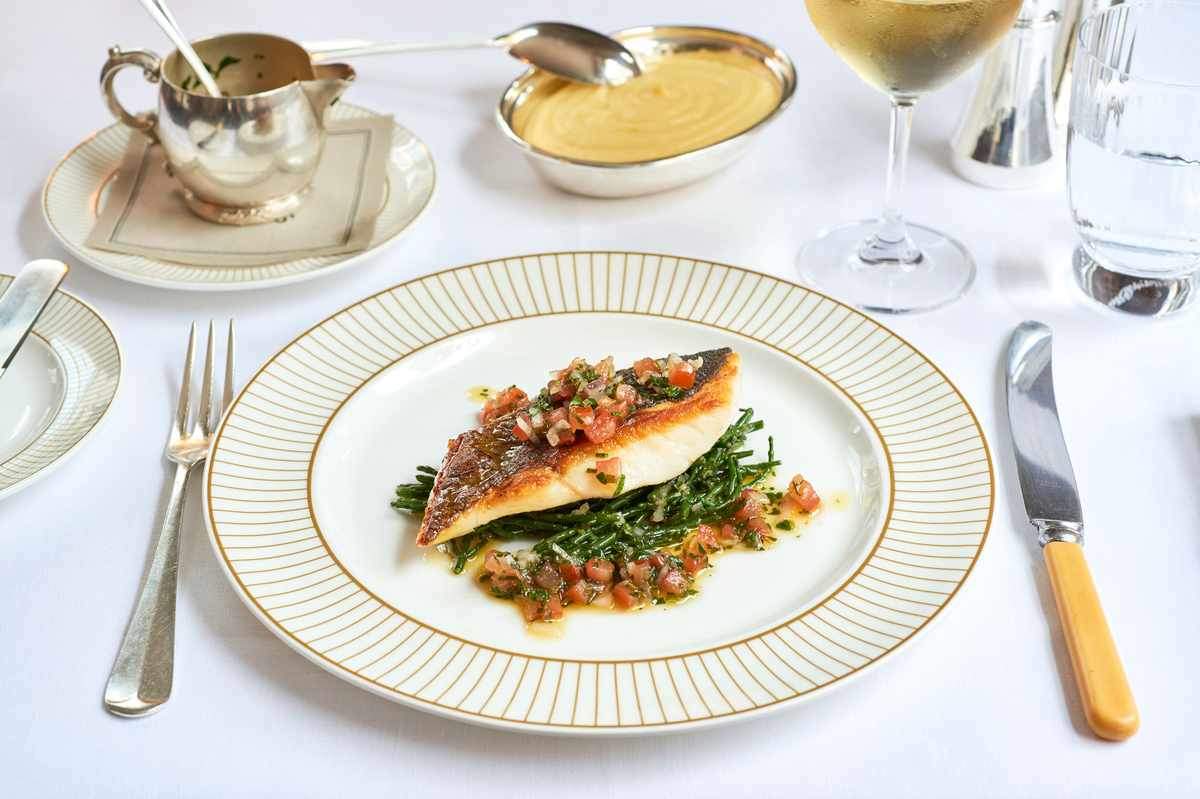 The ambition of new owners Soho House Group is to re-establish and harness much of Kettner's former grandeur whilst attracting a modern and young new audience. They have created a 33 bedroom hotel, restaurant and Champagne bar that sees a careful restoration of original Georgian listed features, whilst still confidently boasting its 1920's heyday through the noticeable art deco touches throughout the glamorous interior.
When a venue has a Champagne bar it seems only right that any memorable evening should start there. Kettner's does not disappoint, with the area retaining its original mosaic tiled flooring and a dazzling marble top bar giving the immediate feeling of decadence. Guests can settle into dark red armchairs and enjoy exceptional service. The beautifully designed room is the perfect place to sip slowly on a coupe of Krug or try one of the mixologists many creations. The house classic of Remy Martin VSOP, cacao nib, almond and Ruinart provides the perfect aperitif before dinner. Guests can also visit the Champagne bar for breakfast or tea. For those feeling more decadent, there is also a fine selection of caviar and blinis on offer to accompany your fizz.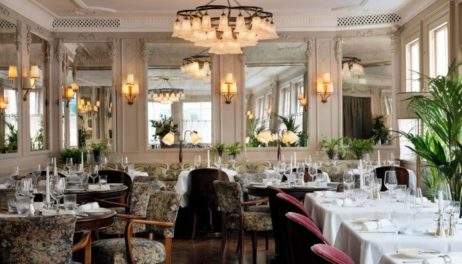 Entering the main dining room requires visitors to walk through the Piano Bar, where true to its name a pianist tinkles gently throughout the evening, and which emanates out into to the main dining area. Kettner's menu is familiar and traditional French cuisine, with the added twist of ingredients being sourced locally.
One of the highly recommended starters is the raw halibut. The dish consists of freshly sliced fish and is layered with wafers of radish and coupled with a refreshing smoked cream topped with caviar. For oyster lovers there is also a choice of fresh gems from either, Ireland's Carlingford rocks or France's Fine de Claire region.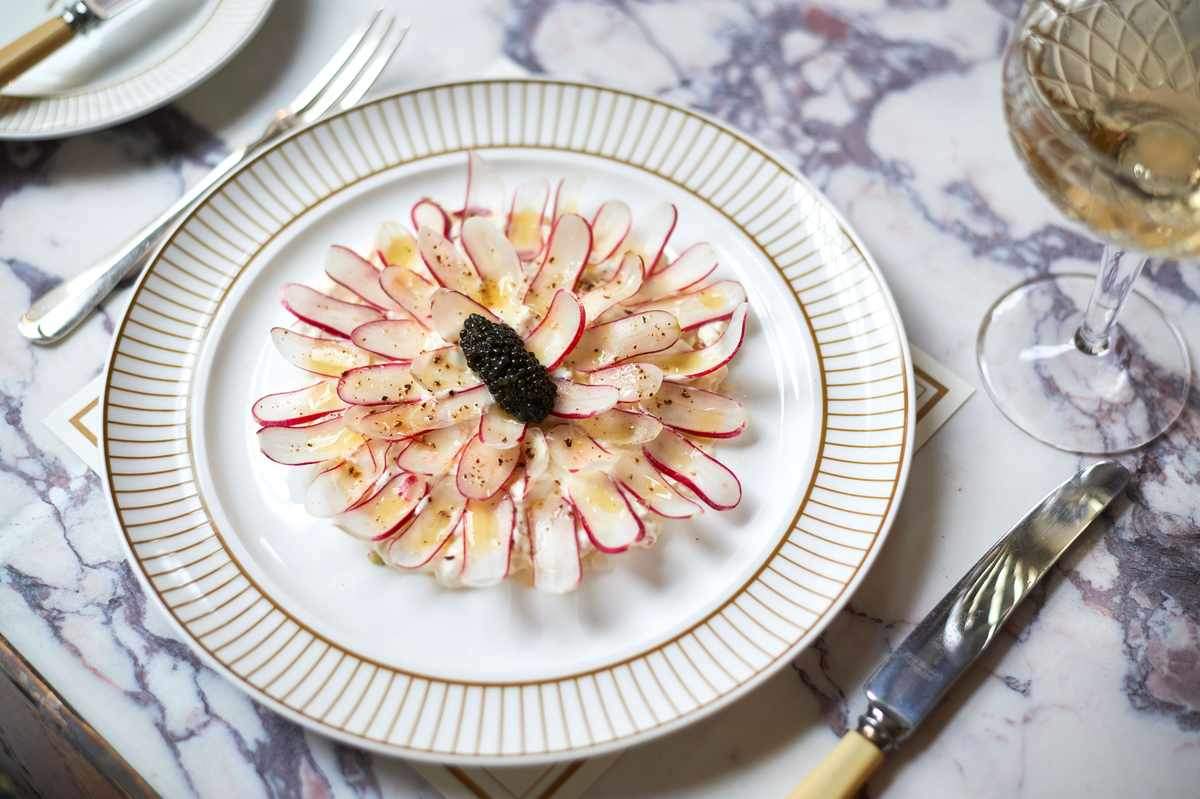 The main courses offer more dishes in the theme of French comfort food with the standout being the truffle roast chicken. The generous portion of Banham chicken sits on a bed of buttery, thinly carved potatoes. The chicken is succulent and has an intensity and richness of flavor owed to the truffle that seeps through every bite.The Kettner's fillet of beef is also a noteworthy dish, an untampered classic, taking a quality cut of Lake District beef and accompanying with perfectly crisp chips and a delightfully creamy pepper sauce.
The dessert menu primarily consists of French staples. The mousse au chocolat is perfectly rich with a delicate light salt crunch of praline and pistachio, whilst the crème brulee is made with sumptuous madagascan vanilla and is a familiar, mastered favorite.
For guests looking to extend their stay through to breakfast, there are a range of beautiful bedrooms upstairs that overlook both Greek Street and Romilly Street. Admire the 1920's inspired decor of scalloped headboards, wooden floors, William Morris wallpaper and art nouveau chandeliers. The breath-taking Jacobean Suite with luxe copper bath, private entrance and super sized bed can be booked from £800 a night.
The Kettner's Townhouse revival succeeds in celebrating and showcasing the buildings' incredible historic glamour. This icon of Soho will undoubtedly endure as one of the most cherished hospitality venue for many more decades to come.