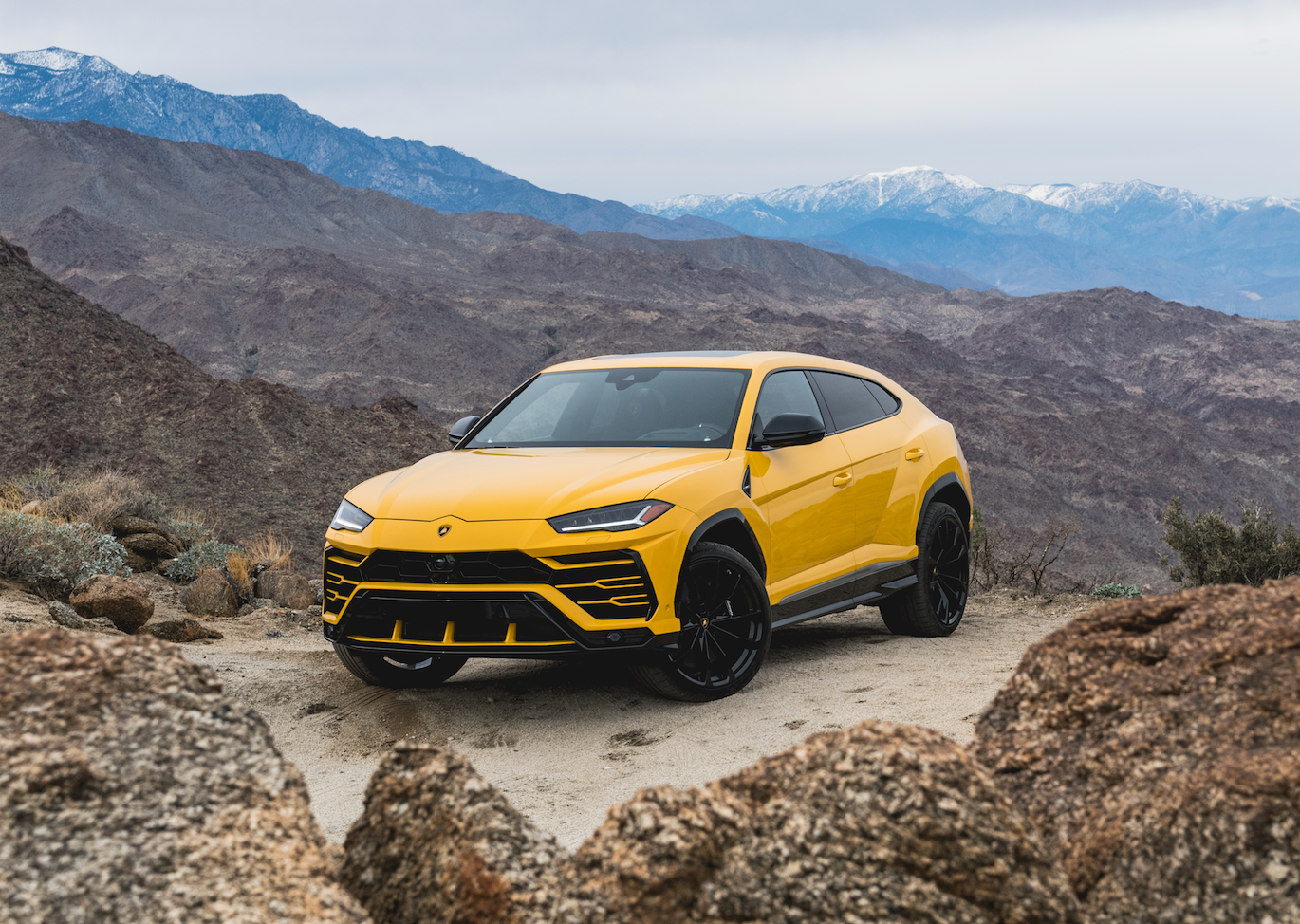 by Alexandra Cheney
It's all a bit familiar. The Lamborghini Urus is the second SUV to hail from the Sant'Agata Bolognese-based company, but its first-ever super-sport utility vehicle. (The LM002 was its military-forward SUV produced from 1986 to 1993.)
Culling wide and low design notes, specifically the squat rear silhouette from the Aventador S and the angular roofline of the Countach, the Urus certainly continues the Raging Bull's architectural bloodline — and that's before the start button is even deployed.
The chassis section and body structure from the front wheels to the windshield is shared, alongside some componentry, with the Audi Q7 and Porsche Cayenne, VW Group's other performance brands. The result is a casual acquaintance. Thundering under the throttle, the 650-hp, eight-speed automatic twin-turbo V8 is aptly named after an extinct bovine; there's not a shred of fat to be found on this 4,844-lb SUV.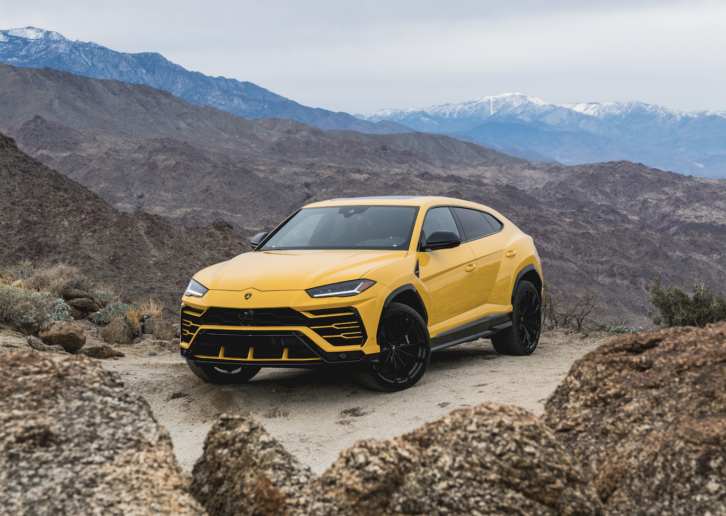 Instead, thick thighs and a long, mean snout dictate its sightline. On offer are seven tire variations optimizing track and sand, but it's not entirely clear which serve all weather conditions.
At the Thermal Club, a private track near Palm Springs, California, professional Lamborghini drivers demonstrate what's already known. With a top speed of 190mph, the Urus is fast. More important, though, are the floating-caliper, six-piston, carbonceramic brakes in the rear and 10-piston calipers in front.
"The Urus goes, but more importantly, it also really stops," chief technical officer Maurizio Reggiani tells me over dinner at La Quinta Resort & Club.
The Urus goes from 62 to 0mph in 111ft. Inside, the tamburo (drum) is the central interface that activates each of the six drive modes — strada (street), sport, corsa (race), terra (gravel), sabbia (sand) and neve (snow) — as well as the start/stop button ensconced in a dramatic red flip-up switch.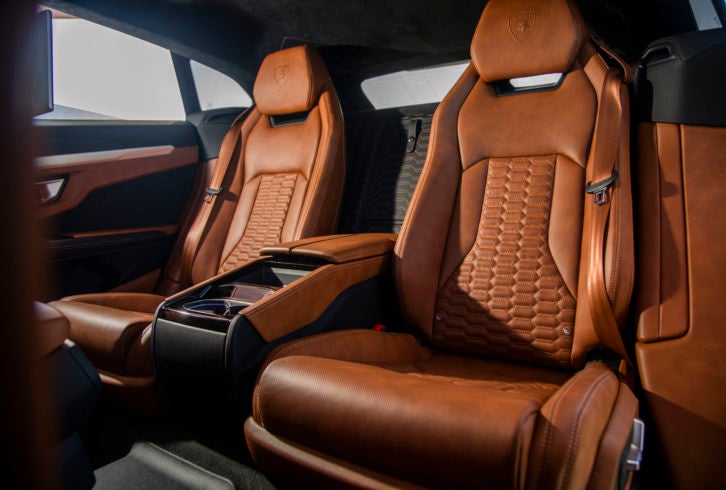 The back seat is positively sumptuous, with ample space and dual-screen infotainment systems, while the trunk can hold two golf bags, horizontally positioned, without breaking a sweat.
Executives are betting big on the Urus, erecting a new production plant, paint shop and track to accommodate the super SUV. They also hired 600 new employees specifically to build it.
"The Urus will double the dimension of the company," says Alessandro Farmeschi, chief operating officer of Automobili Lamborghini America, adding, "We are selling the wow effect."
Lamborghini Urus from $200,000, lamborghini.com
This story originally appeared in the Spring 2019 issue of Elite Traveler.