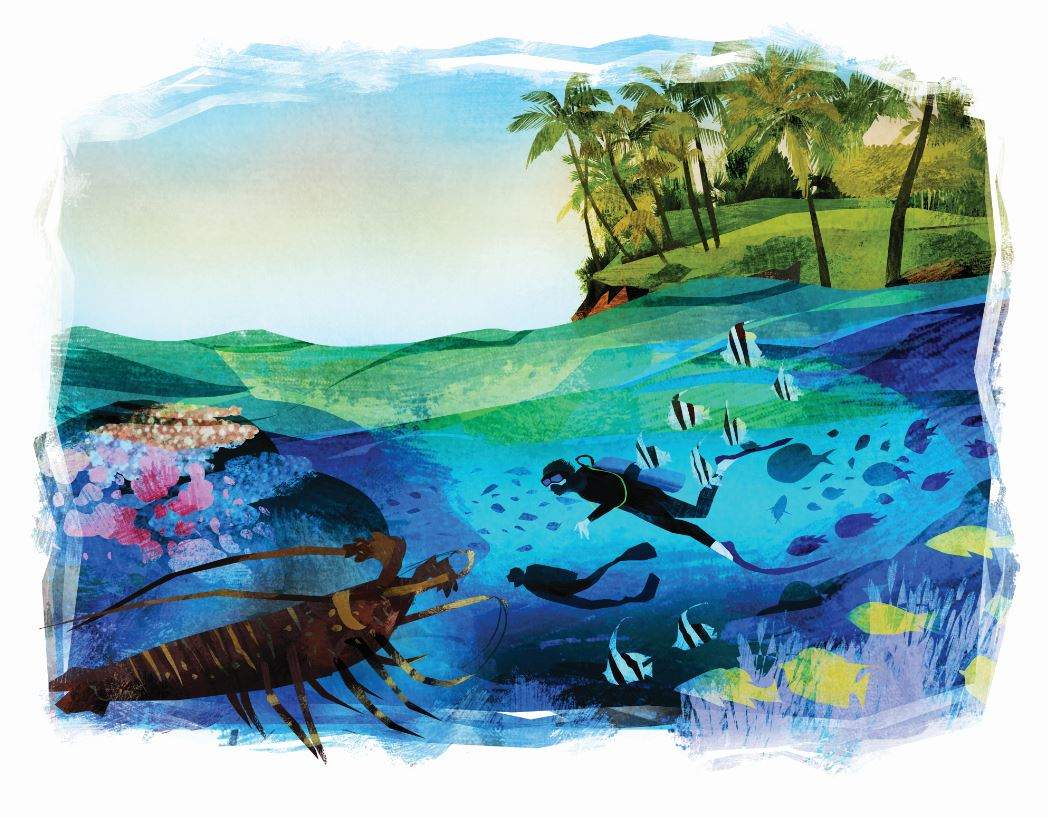 This story originally appeared in the March/April 2018 issue of Elite Traveler.
The scuba divers' motto could be, 'Look, but don't touch,' but from December to May, Four Seasons Resort Nevis offers an opportunity to safely take something from the sea. Accompanied by a dive master and a chef from the resort, head out on two dives in search of the Caribbean spiny lobster, which you will learn to catch underwater.
With a lasso. (Sure, it's attached to the end of a pole, but you can definitely call it a lasso, if only for the cool factor.)When you spot one hiding, work in tandem with the chef to catch it. Gently prodding it into the open, loop the lasso around its tail, quickly pull the device to tighten it around the lobster's body, and it is yours (if you're too slow, it will scoot backward and chasing it around will deplete your precious air supply). The chef tucks it into a mesh bag, and the hunt continues. As you scour the seafloor looking for lobsters, the dive master will also spear any lionfish you see (the delicious invasive species is endangering local fish populations and reef health).
After the dive, head to a luxurious beach cabana and savor the freshest catch possible (yours), and relax on the serene beach. Enjoy a Carib beer or a rum punch as you watch the chef prepare your meal, talking you through every step. The lionfish is quickly incorporated into a ceviche bursting with local flavors, including passion fruit and star fruit, while your lobsters grill in a heap of lemon and garlic butter.
Dive and Dine experience from $1,950 per couple including two single-tank dives with dive master and chef, lunch and cooking presentation, and use of beach cabana for three hours. Participants must be certified divers staying at Four Seasons Resort Nevis. Monkey Villa from $12,000 per night. Contact Suezette Liburd, reservations manager, suezette.liburd@fourseasons.com, +1 869 469 6238, fourseasons.com/nevis
Illustration © Dermot Flynn