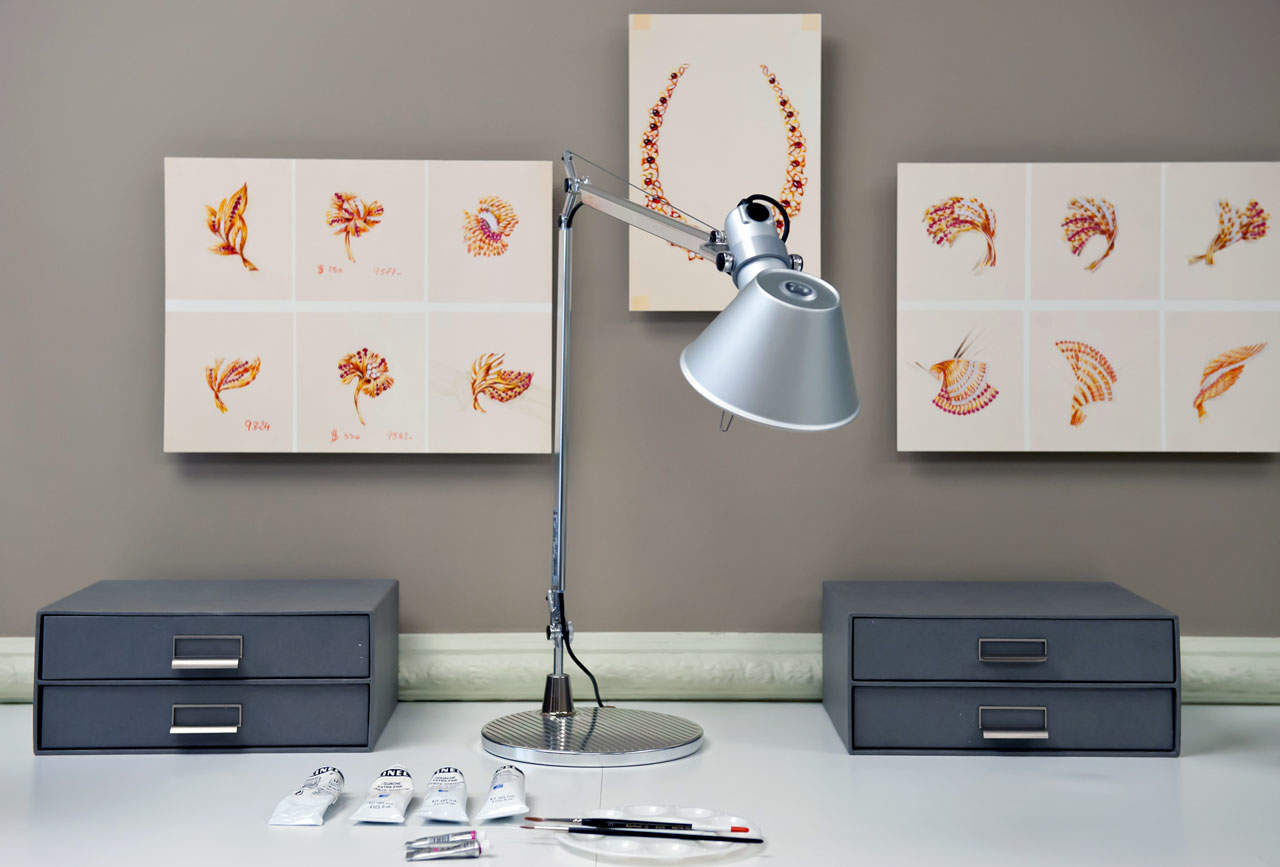 The only prerequisite for attending L'ÉCOLE School of Jewelry Arts, sponsored by Van Cleef & Arpels, is the desire to learn. The pop-up school, returning for the second time to New York City from October 24 through November 9, is taking over the Academy Mansion (2 East 63rd Street) to introduce a series of classes, lectures and creative workshops for people of all ages to learn more about the history of and making of high jewelry — no experience required.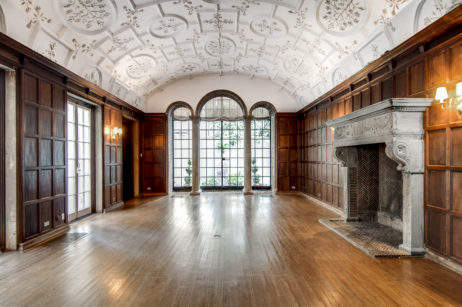 Founded in Paris in 2012, the school offers courses, exhibitions, conversations and creative workshops for novices and jewelry makers alike, for those who want to learn more about and how to make jewelry of all kinds. Supporting L'ÉCOLE is haute jewelry maker Van Cleef & Arpels, founded in 1906, who is no stranger to funding arts and educational programs throughout its history.
All ages are welcome to enroll for fall 2018 courses, taught by a faculty of highly trained art historians, designers and jewelry experts. Courses range from hands-on jewelry-making techniques and appreciating jewelry to learning the history of precious gemstones and  how jewels are crafted. Fifteen courses will be offered, with two to four teachers per course and a maximum of 12 students to ensure each student is given proper attention. No exams required. The only homework? Exploring museums and galleries! L'ÉCOLE has three course types: Savoir Faire, where students can actually create jewelry (white jewelers coat and tools included); Art History of Jewelry, looking at ancient days through today; and Universe of Gemstones, how gems are created and valued. In addition to the courses, children and teens are welcome to participate in four creative courses throughout the course of the workshop to learn about the art of jewelry. Much of the school's original coursework and lessons are brought over from the flagship L'ÉCOLE Place Vendôme. The school has hosted series in Tokyo, Hong Kong, Seoul, and Dubai. This marks the second New York L'ÉCOLE installment since it debuted at the Cooper Hewitt in 2015.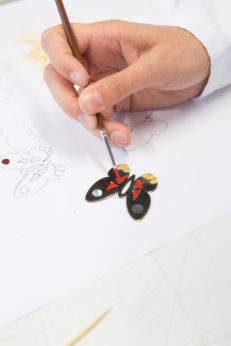 Impressive public exhibitions will be housed within the Academy Mansion with a guide on-location at all times to teach you about the various works. Exhibitions include esteemed American sculptor Daniel Brush, presenting for the first time in New York, Daniel Brush: Cuffs and Necks; diamond replicas owned by Louis XIV and Jean-Baptiste Tavernier; and a local jewelry collection from a New York-based private collector.
Six conversations are planned throughout the fall 2018 program, featuring researchers, artists and other experts (at least two per session) to open the dialogue about jewelry making.
With its honorary committee consisting of Claude Arpels, Daniel Boulud, Eileen Guggenheim, Glenda Bailey, Leonard Lauder, Martine and Prosper Assouline and Stellene Volandes, you may want to make a swift visit to the Academy Mansion come October 24. Registration for the school opens in August.
To enroll in October, visit lecolevancleefarpels.com
Photos courtesy of: Van Cleef & Arpels