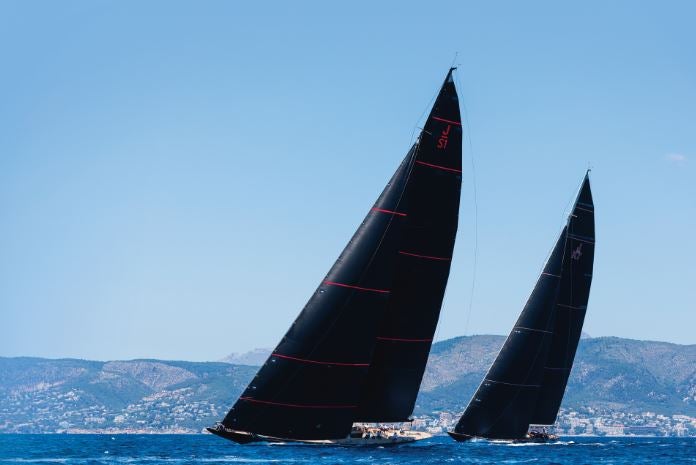 By David Branigan
This story originally appeared in the March/April 2019 issue of Elite Traveler.
As a destination for Olympians, around-the-world competitors, racers and cruisers alike, the spectacular Bay of Palma in Mallorca, Spain, is no stranger to yachts; a fleet of 20 vessels might normally be considered unremarkable. But a fleet comprising many of the most beautiful superyachts in the world, all competitively racing one another, is another matter entirely. After all, sailing boats that average 141 ft in length in such close proximity to one another is not what everyday yachting is about. Few events come close to the Superyacht Cup for the traditional grace and splendor of yachting; sails the size of eight tennis courts quickly fill the bay beneath the watchful eye of the iconic Cathedral of Santa Maria of Palma and Mallorca's beautiful Serra de Tramuntana mountain range.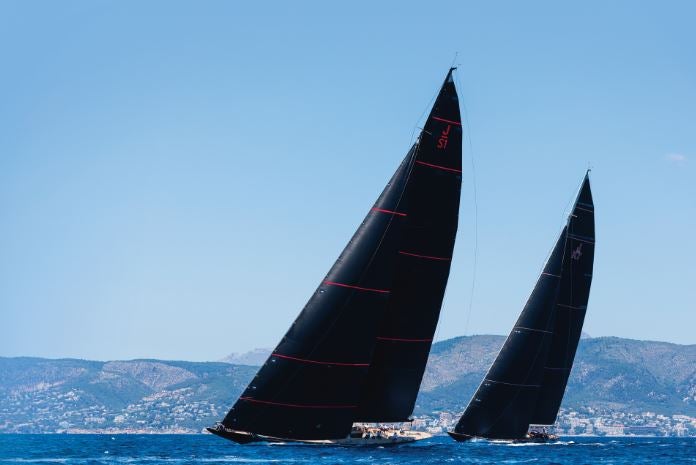 As the longest-running event of its kind, the Superyacht Cup has the support of owners and captains alike, who love Palma's service facilities and its beautiful, yet accessible Mediterranean location. Last year's fleet included yachts ranging from the 2018 overall trophy winner Velsheda (a vintage 1930s J-Class), to all-carbon fast cruisers such as the 111-ft Nilaya, a previous class winner. While racing hundreds of tons of technological prowess at relatively high speed might seem risky, an extraordinary amount of planning and coordination takes place to ensure that accidents don't occur. As well as retaining the world's best sailors, specific officers are appointed to monitor safety and security — and they use laser range-finders and constant radio contact to coordinate movements, even while racing.
"If we have a big crash, racing superyachts will end forever, so there's a big responsibility on everyone," says Mike Sanderson, Volvo Ocean Race winner and racing skipper on Mari Cha III. "The reality is that you are racing with the same enthusiasm and aggression as any sailing race; 130 ft feels close when you're on a 160 ft boat!"
The result of bringing so many giant yachts together at a venue like Palma is an unmissable spectacle. And a place at the heart of the action is a grandstand experience like no other.
Superyacht Cup from June 19 to 22. Contact Kate Branagh, event director, kateb@thesuperyachtcup.com, +34 971 615 238, thesuperyachtcup.com
Photo 2018 David Branigan/Oceansport