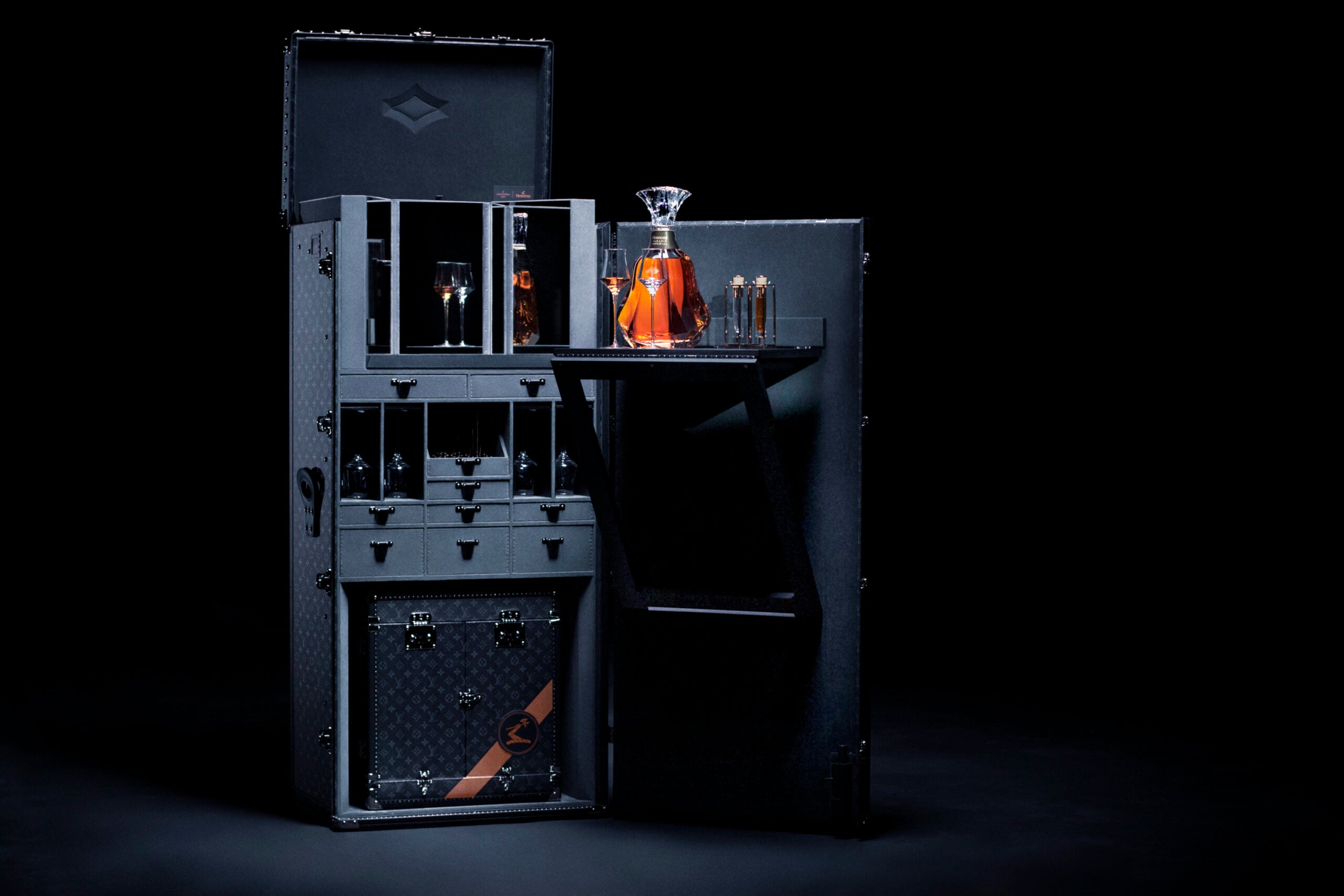 Hennessy and Louis Vuitton are making a case (sorry) for rendering wine cellars and bar carts obsolete with the new Hennessy Paradis Impérial Trunk by Louis Vuitton.
The trunk was designed to celebrate the relaunch of this crown jewel in Hennessy's portfolio with a completely new and exquisite multifaceted crystal decanter, designed by renowned Tel Aviv-born artist Arik Levy.
This XO cognac first debuted in 2011 and remains one of the most prized expressions for cognac connoisseurs and, despite a new exterior look, Paradis Impérial's golden-hued elixir, made of the finest eaux-de-vie, remains the same.
From afar, the trunk looks like a classic Louis Vuitton trunk, but instead of a hollow interior, its leather-lined doors open to unveil compartments that fit four magnums of Hennessy Paradis Impérial and bar accessories for serving up to 18 people.
Also included is a removable smaller trunk, called the Nomad Case, that houses a single bottle of Hennessy Paradis Impérial. Remove it from the larger trunk for smaller gatherings or bring it wherever the celebration takes you. The trunk is covered in Louis Vuitton's classic monogram logo, albeit in an understated black, emblazoned with the Hennessy seal and a stripe on the front.
While the trunk isn't a limited edition, each must be specially ordered and has customization options. The Nomad Case is available for purchase on its own, as are the bottles of Hennessy Paradis Impérial.
Complete trunk from $273,000. Contact rarecognaccollection@hennessy.com, hennessy.com