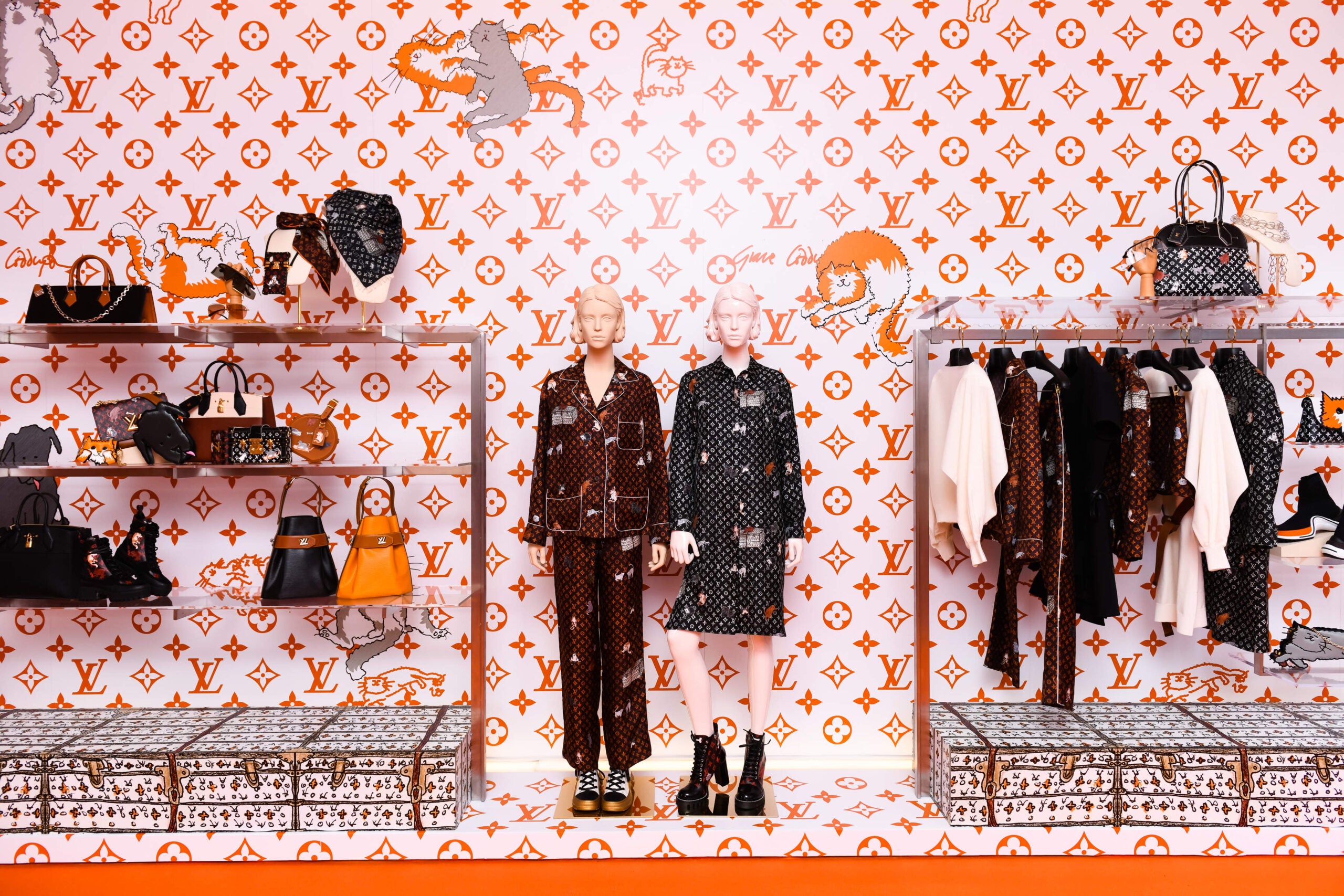 Feline-loving A-listers descended on Louis Vuitton's new pop-up in New York City's Meatpacking District on October 25 to celebrate Grace Coddington's new cat-inspired collection.
The collection features drawings by Coddington of her Persian cats, Pumpkin and Blanket, as well as Louis Vuitton Creative Director Nicolas Ghesquière's dog, Leon. The animals are drawn leaping and sitting atop the classic monogram print, and the interior is lined with mouse-printed canvas. The collection, dubbed Catogram, features beloved styles, such as the Speedy and Petite Malle, as well as scarves and desert boots, all decorated with the whimsical illustrations. Select bags, like the City Steamer Cabas bag, Laureate desert boots and black silk pajamas (a style signature of Coddington, who famously wore them to the Met Gala) will be exclusive to the New York City store.
The affair drew droves of A-listers to its pop-up, including Michelle Williams, Julianne Moore, Sienna Miller, Riley Keough, Sofia Coppola, Paul Bettany, Justin Theroux, Karen Elson and Noomi Rapace.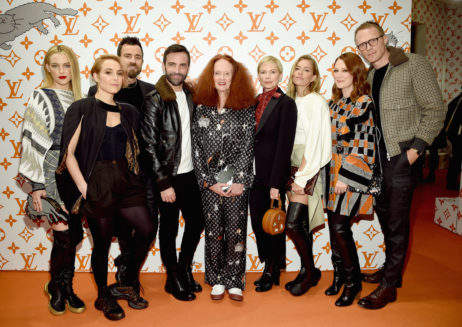 Each room is an Instagrammer's catnip — the walls are covered in Louis Vuitton's classic LV logo, while the room's carpet is a bright orange color, and oversized cutouts of Coddington's cats are on display.
The collection features ready-to-wear, leather goods, accessories and shoes. The highlight of the Cats on Leather capsule? The made-to-order Cruiser bag, which comes with sketching materials Coddington uses including a notebook, pencil case, pencil sharpener, Caran d'Ache crayons and even a folding stool. The entire collection (which has everything from cartoon-inspired coin purses in the shape of Coddington's cats to luggage emblazoned with pictures of their furry friends) can be purchased at the New York pop-up from October 26 through November 12.
For more information, visit louisvuitton.com