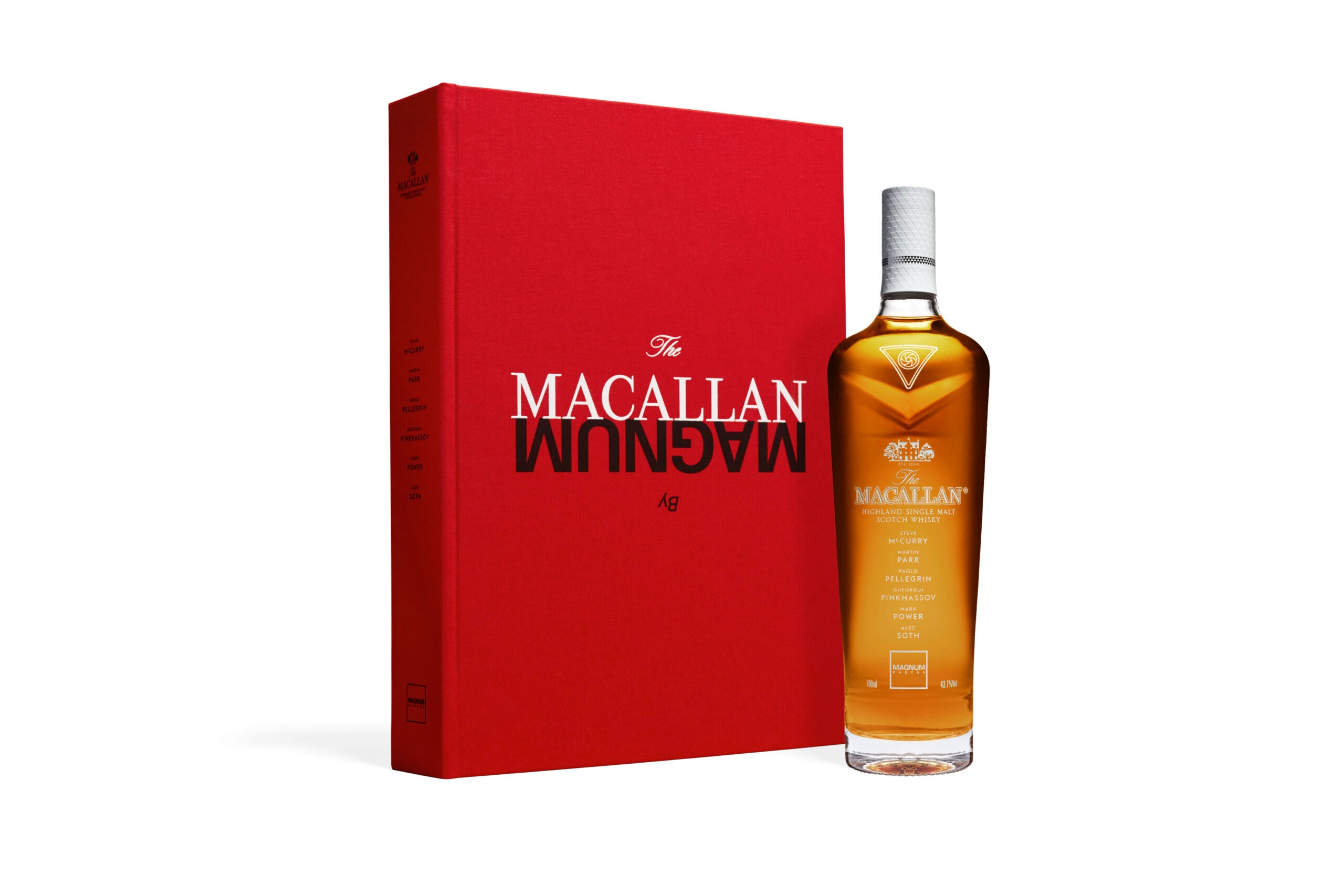 Scottish distillery The Macallan has unveiled the latest whisky in its limited edition Masters of Photography series: a partnership with legendary co-operative Magnum Photos.
The Macallan Masters of Photography: Magnum Edition is the seventh in a series of collaborations between the Macallan that has included notable photographers such as Steven Klein, Mario Testino and Annie Leibovitz.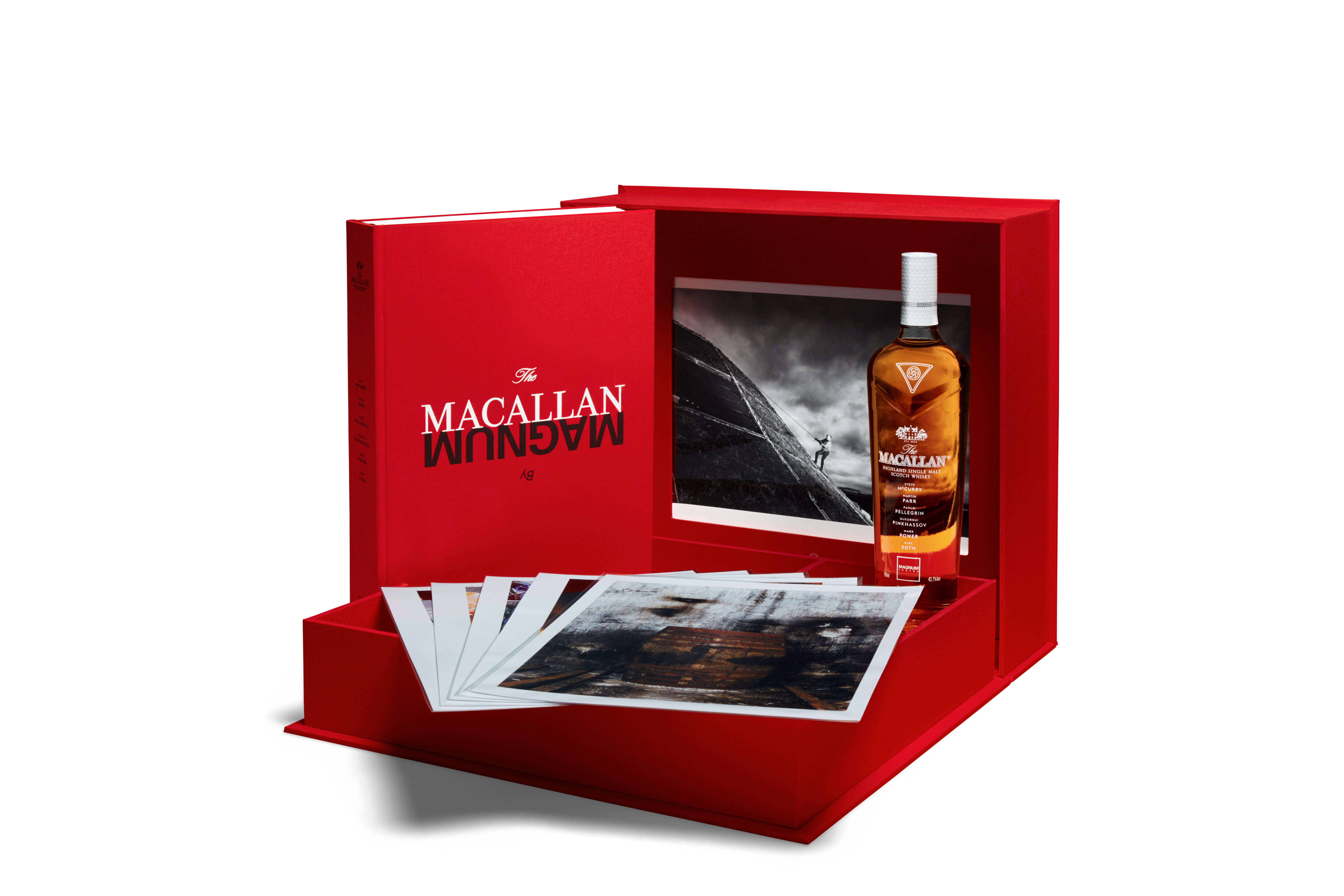 The collaboration with Magnum celebrates the opening of The Macallans' $178 million distillery and visitor experience earlier this year. The edition will 'spectacularly illustrate' The Macallan's new era with never-before-seen imagery and a dram inspired by the photographers that bought the project to life.
"Magnum individuals are the ultimate masters of their medium, offering incredible diversity and distinction within their ranks and capturing all aspects of human life around the world with an unparalleled sense of vision, imagination and genius," said Ken Grier, Creative Director for The Macallan. "They are the greatest collective of documentary photographers in the world and their partnership with The Macallan reflects our shared values of craftsmanship and commitment to excellence."
This Magnum edition is crafted by Macallan whisky maker Sarah Burgess from a single malt of eight casks which draws together the unique character of each Magnum photographer; Steve McCurry, Martin Parr, Paolo Pellegrin, Mark Power, Gueorgui Pinkhassov and Alec Soth. A 'spicy' ginger cask reflects McCurry's bold and brave style, while an aged cask with a prevailing oak influence symbolizes the notorious opaque worldview of Parr. A black cherry noted classic cask embodies the forceful black and white work of Pellegrin, with two casks reflecting the familiarity of Power's photography. Pinhassov's colorful work is represented with an ex-European red wine cask, a first fill American barrel captures Soth's sense of heritage and the final cask is an intensely sweet yet classic Macallan with signature edge and depth, representing the imagination and brilliance of Magnum as a whole.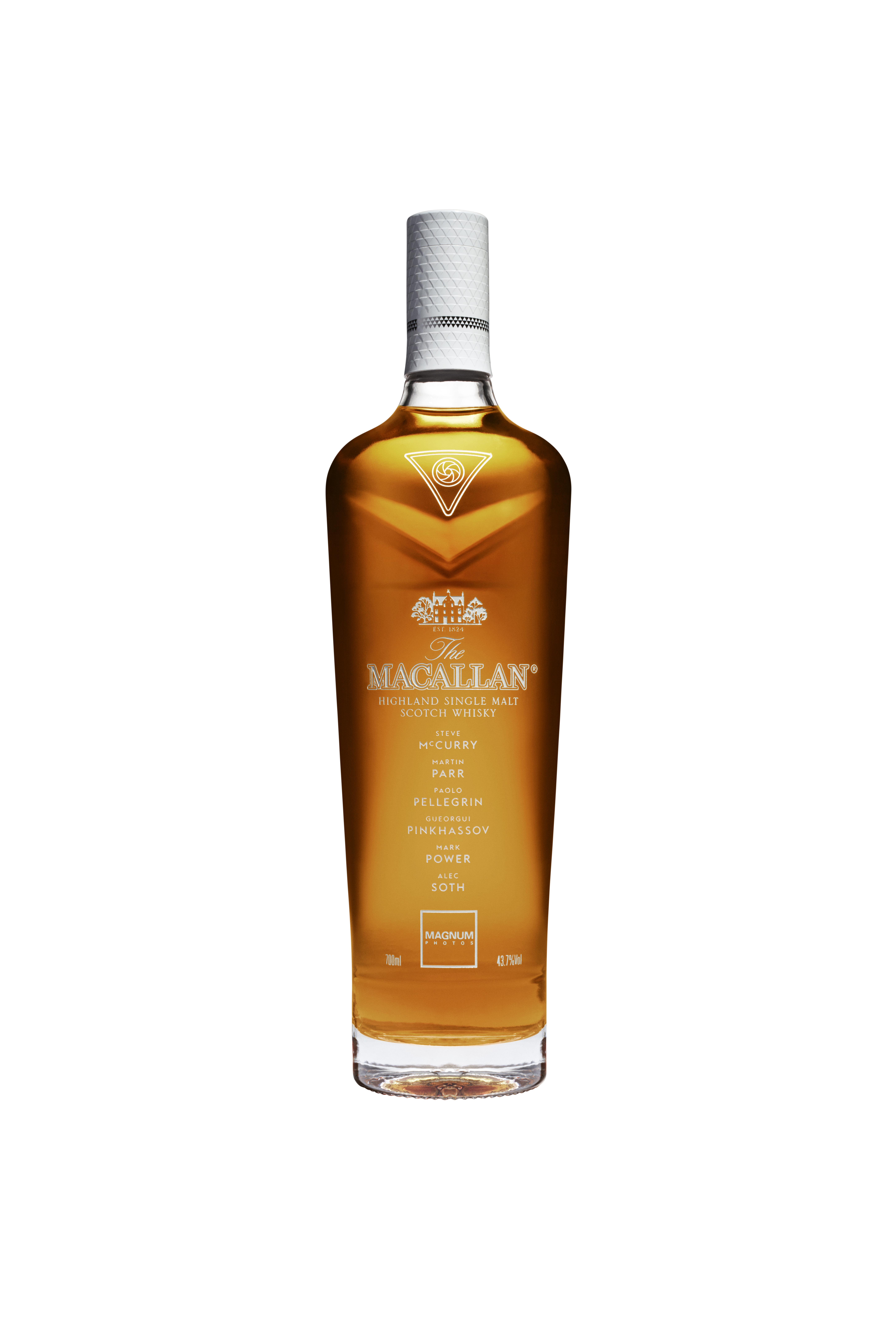 "This project has been a wonderful assignment for both the photographers and the Agency," said Tim Paton, Global Head of Commercial Assignments for Magnum Photos. "To be given this amount of creative freedom on a commercial project is very rare. The photographers were literally shown the building site and told to shoot whatever they liked.
The Macallan Masters of Photography: Magnum Edition comes presented in an archive style gift box. It comes complete with the whisky encased in a heavyweight Macallan bottle and Magnum logos as well as the names of the six Magnum photographers, a selection of six signed prints and an exclusive book of photography. It will be available globally from August 2018, priced at USD $3,500 and limited to 2,000 editions worldwide.