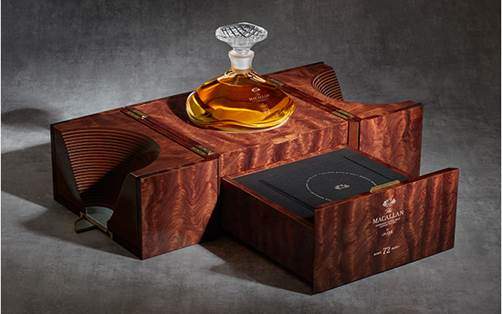 Scottish distillery The Macallan has unveiled its oldest ever dram – The 72 Years Old in Lalique, The Genesis Decanter. Limited to 600 units worldwide, it is the most exclusive edition released by the celebrated Speyside brand to date.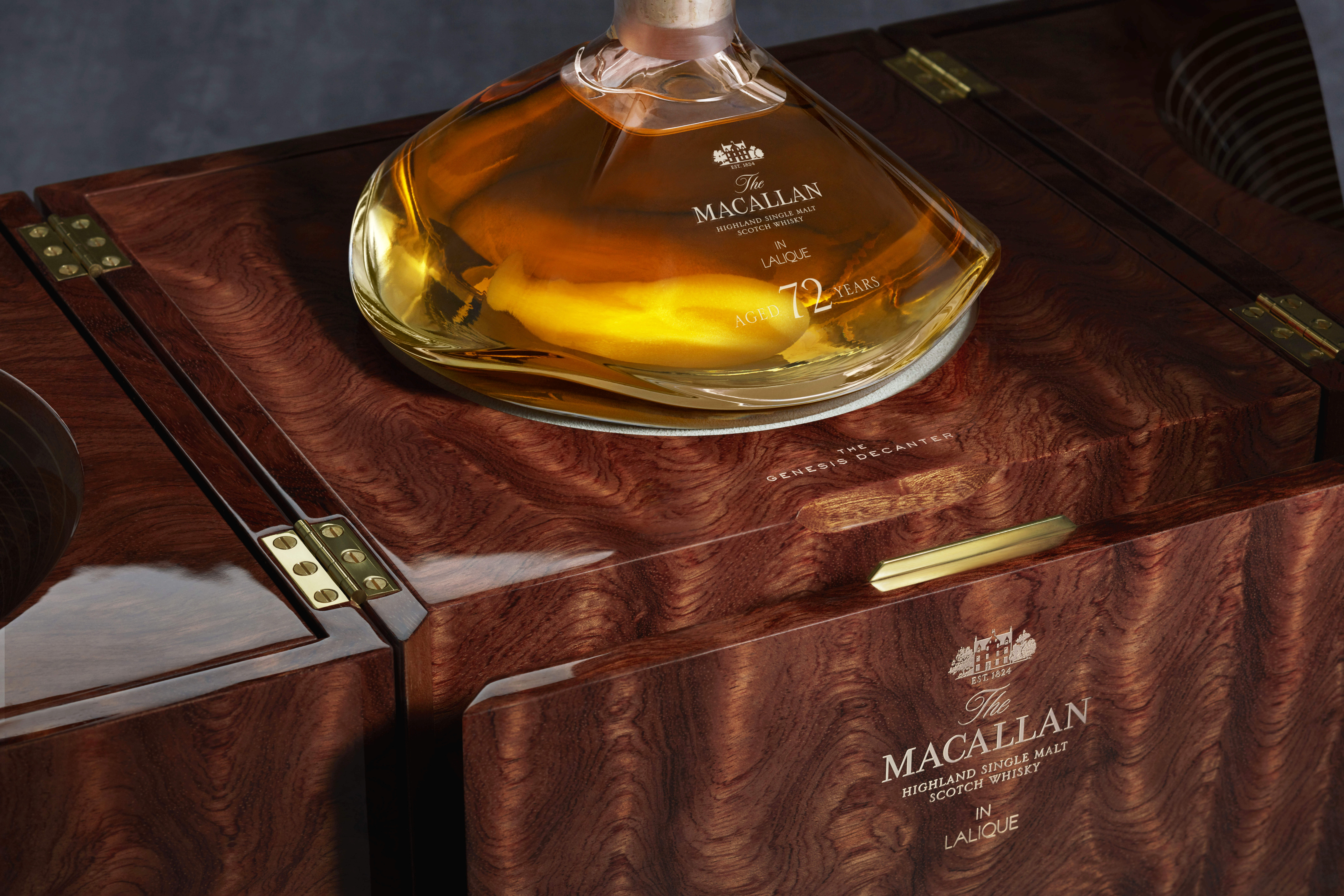 The Decanter was unveiled to celebrate the opening of the company's new $186 million Distillery and Visitor experience which opened this month. The single malt brings together the collaborations from masters across the fields of whiskey, crystal, architecture, construction and craftsmanship.
Distilled in the 1940s during the Second World War, its color is deceptively light for a single malt. Flavors carry a balance of sweet oak, with smokey but delicate peat refining the character. Aromas of citrus and hints of vanilla are finished with notes of rich fruit and oak that both surprise and delight.
"The Macallan 72 Years Old is an incredibly rare single malt defined by years of dedication and craftsmanship," says Nick Savage, The Macallan Master Distiller. "As the oldest whiskey we have ever bottled, this is a truly momentous occasion to commemorate our remarkable new Distillery.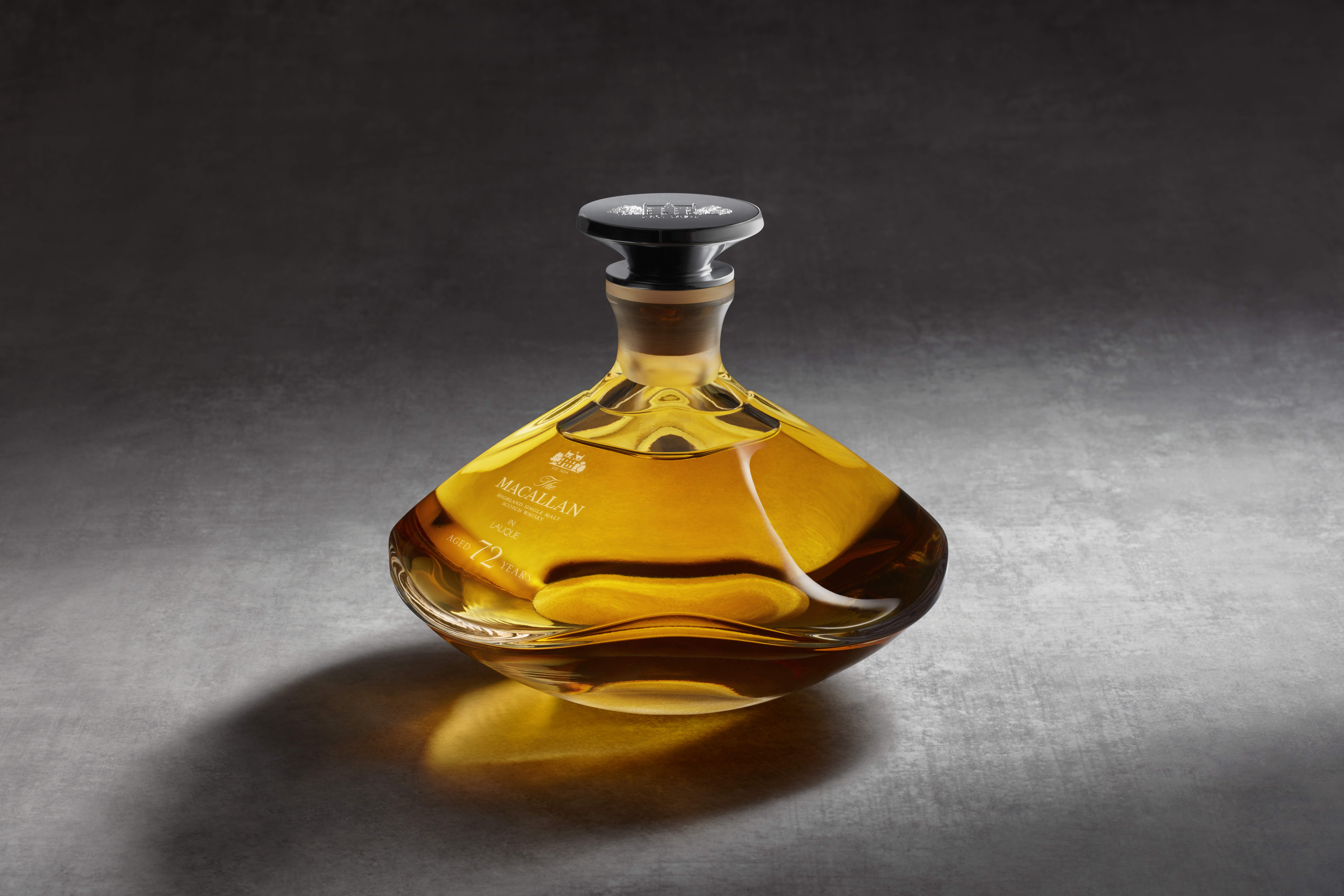 "Although delicate throughout all aspects, it provides an intense experience which acknowledges the distinguished history of The Macallan."
The Genesis is held in a bespoke presentation case from Burgess Studio that's design is inspired by the interior of the new distillery. A curved wooden roof over the decanter and footprint taken directly from the designs of its three new stillhouses are among the features.
The crystal – from French glass designer Lalique – captures the architecture of the new distillery with clean lines and natural curves to mirror its roof design.  The smooth curvature of the new building, designed by Rogers Stirk Harbour + Partners, is suggestive of its rising and falling to the ground.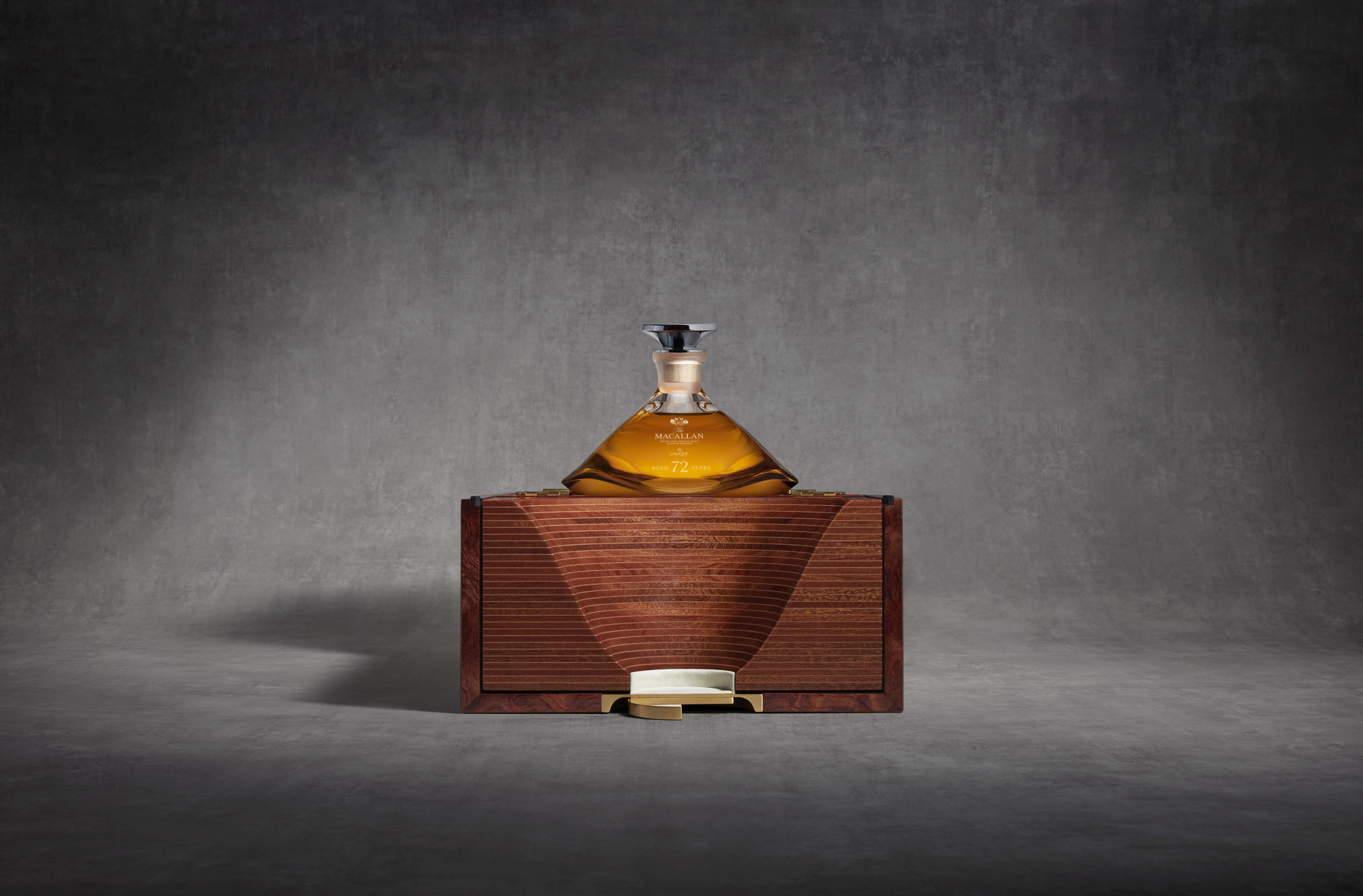 "Our new Distillery is both a tribute to the traditions of our whiskey and its natural Speyside environment, and a future-facing vision, looking forward to the next chapter of The Macallan." Says Ken Grier, Creative Director for The Macallan. "Lalique has a deep and true understanding of The Macallan, having been our partner for over a decade. Their interpretation of this design masterpiece in crystal is beyond exceptional.
"Their mastery and creativity never ceases to amaze and inspire us and our extraordinary collaboration is reflective of the highly meaningful part Lalique have played in the story of The Macallan."
The Macallan 72 Years Old single malt is expected to be rolled out globally from September, and will be limited to 600 units worldwide, 156 of which are to be allocated to the US.  Its estimated retail price is expected at around $65,000 per 750ml decanter.