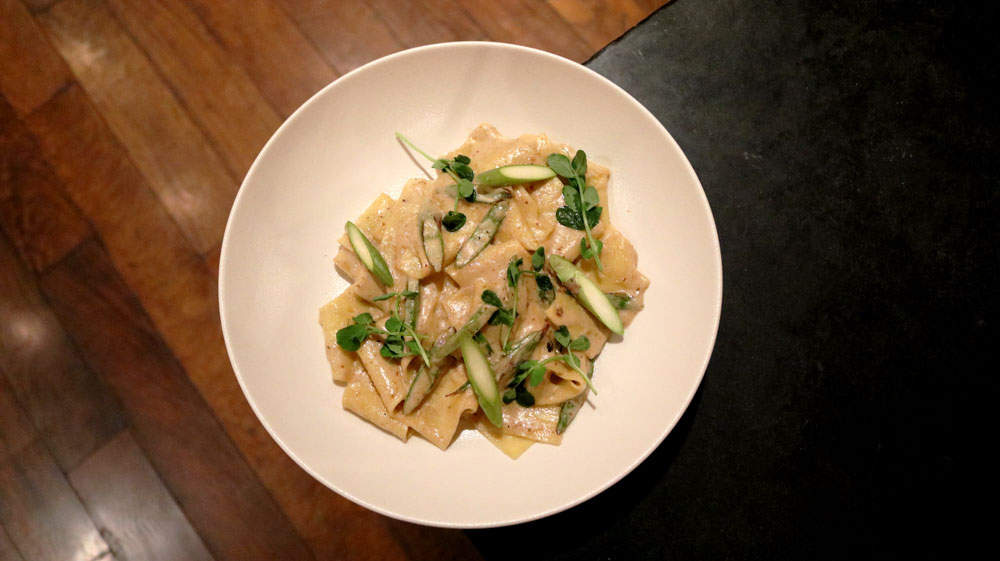 Eataly Flatiron, the iconic Italian marketplace, has recently extended its unique chef collaboration series at Manzo, the space's casual butcher restaurant, for a deep dive into creative and delicious cuisine in New York City. Titled From New York to New York, the program focuses on bringing together local chefs, producers and charities for an immersive and educational gastronomic experience uniting great people and food. Manzo first kicked off its guest collaboration program in November 2017 with some of the top names in the New York City dining scene, such as chefs Marc Forgione, Junghyn Park and Daniel Boulud, among others, for a delicious dish not found anywhere else. Because of its success, the program has been extended starting this month.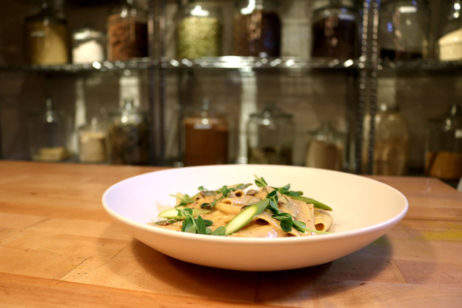 On June 6, Manzo Chef Adam Hill welcomed Chef Akshay Bhardwaj from NYC's Michelin-starred Indian restaurant, Junoon, to create a dish for Manzo available only through the end of the month. That dish, created by Chef Bhardwaj, is a pappardelle with ghost chili khorma and asparagus from Norwich Meadows Farms, a local farm Manzo supports. Khorma, a traditional Indian creamy curry sauce was infused with ghost chili pepper, one of the hottest peppers in the world, to resulting in a delight of flavors atop a bed of pappardelle pasta.
The restaurant, which typically focuses on meat-based dishes, is separate from the marketplace so you can enjoy a quiet dinner with a delectable wine pairing from Eataly's myriad of choices. To be paired with the dish is the limited cocktail, La Fresca Fine, which has a yummy blend of gin, elderflower liqueur, cucumber, black pepper, eucalyptus and bianco vermouth to accompany both the spicy flavor of the ghost pepper and the sweetness of the khorma.
Manzo works with local producers from Norwich Meadows Farm, Arcadian Pastures, Raven & Boar, Invincible Summer Farms and La Quercia, and a portion of the proceeds, at least $1,000 each month, benefits GrowNYC, a sustainability initiative in the city.
For more information, visit eataly.com