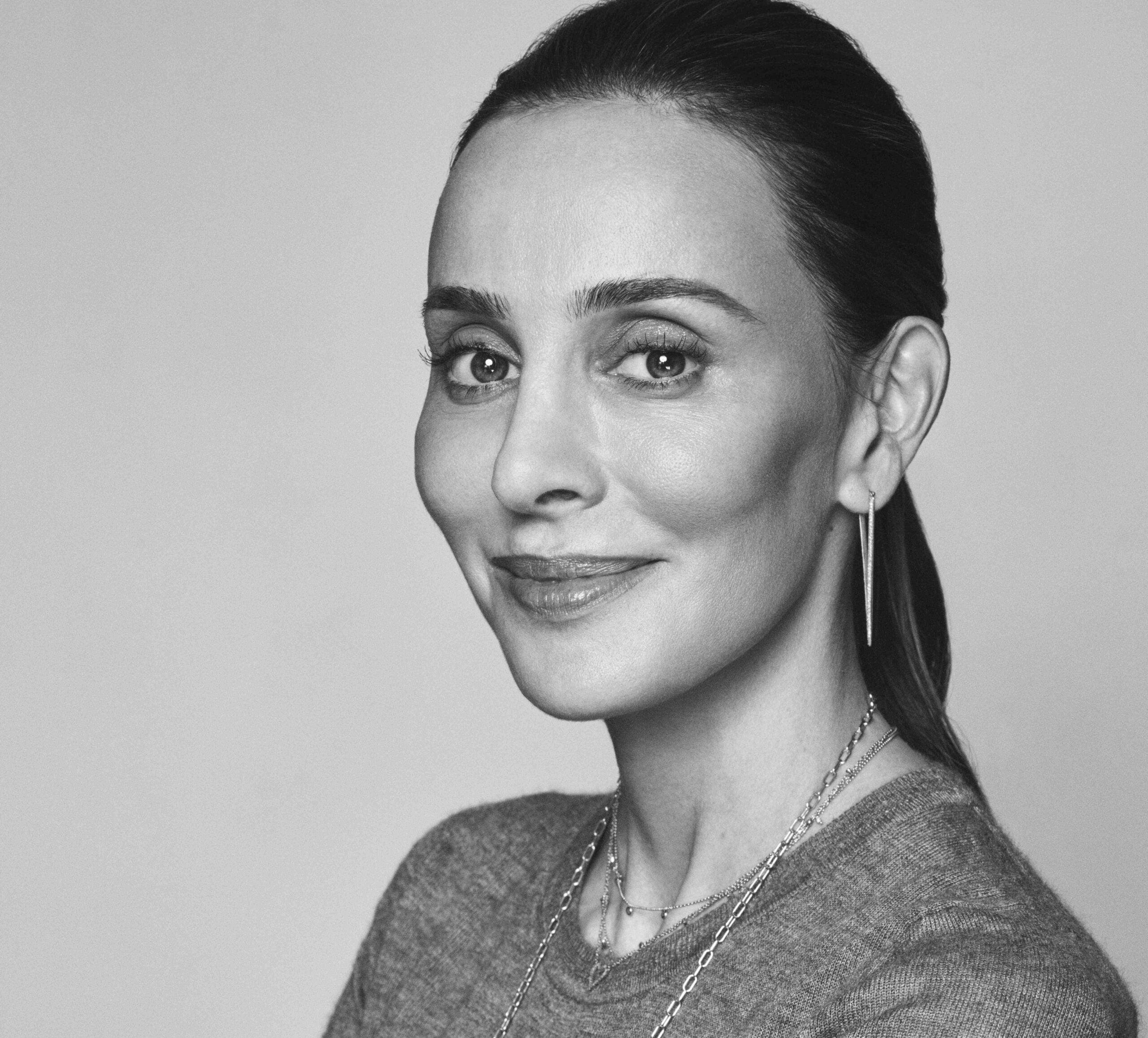 As a leading oculoplastic and aesthetic surgeon, Dr Maryam Zamani knows a thing or two about what it takes to have good skin. The London-based surgeon operates from the Cadogan Clinic on Sloane Street where she specializes in blepharoplasty (eyelid surgery) and laser treatments, injectables and peels. She recently launched her own skincare line, MZ Skin, with formulated cleansers, face and eye creams, serums, masks and an LED light mask.
"Even in plastic surgery, everything starts with the skin," Dr Zamani says. "The skin is the foundation for every procedure we do. If you have greater collagen production, clearer skin and improved tone and texture, then other treatments done surgically, or even non-surgically, will be accentuated."
With more than 13 years in the industry, it was her patients and her own experience that led her to create MZ Skin. After starting a skincare routine at the age of 14, using products from her mother such as Lancôme, Shiseido and Natura Bissé, it wasn't until after she earned her degree (and completed two fellowships at London's Imperial College NHS Trust and Chelsea Westminster NHS Trust) that she learned about how crucial active ingredients are to improving your skin.
"I realized I needed more ingredients to prevent damage and stimulate collagen production as I aged, so I started adding different actives such as retinol or vitamin C, which I would have a pharmacist prescribe," she says. But it wasn't just the lack of active ingredients in skincare, she found that the mostly made-by-men skincare brands on the market were too clinical and didn't bring the joy to her skincare routine she had growing up. Turns out, her patients felt the same way.
Aside from gorgeous packaging and a beautiful, but not overpowering, fragrance, the line contains the potent active ingredients missing from other skincare products. Her clinically trialed line has cutting-edge ingredients, such as nano gold particles (to help boost penetration and reduce inflammation) and ovine placenta (to help with collagen turnover), among others. Every product is multi-functional, so you get more than one benefit from each — plus, they are free of parabens and silicones.
If there's one thing that Dr Zamani has realized is the most effective for good skin, it's that you can start repairing skin damage at any age. But as with any good thing, it takes time. She also says many women women miss what she considers one of the most important steps: properly cleansing.
"Removing dead skin, makeup, sweat and pollution from everyday activity is really important. If you have clean skin, then those topical agents will penetrate and work better for you," she says.
As a frequent traveler herself, she made travel-friendly sizes of MZ Skin so you don't have to sacrifice your favorite products while away. For avid travelers, combat the drying effect airplanes have with increased hydration through a hyaluronic acid serum followed by a moisturizer. Dr Zamani recommends lightly exfoliating the night before or morning of hopping on a plane, moisturizing and finally, adding a layer of SPF to avoid increased risk of UV damage while in the air. That goes for those who enjoy hitting the beach, too, if that's your final destination. She says:
"Prevention is my number-one motto: I recommend SPF 50 broad spectrum UVA + UVB sunscreen to prevent sun damage. Sun exposure speeds up collagen breakdown, contributes to cancer and pigmentation problems and prevents good cell turnover."
For more information, visit drmaryamzamani.com and mzskin.com