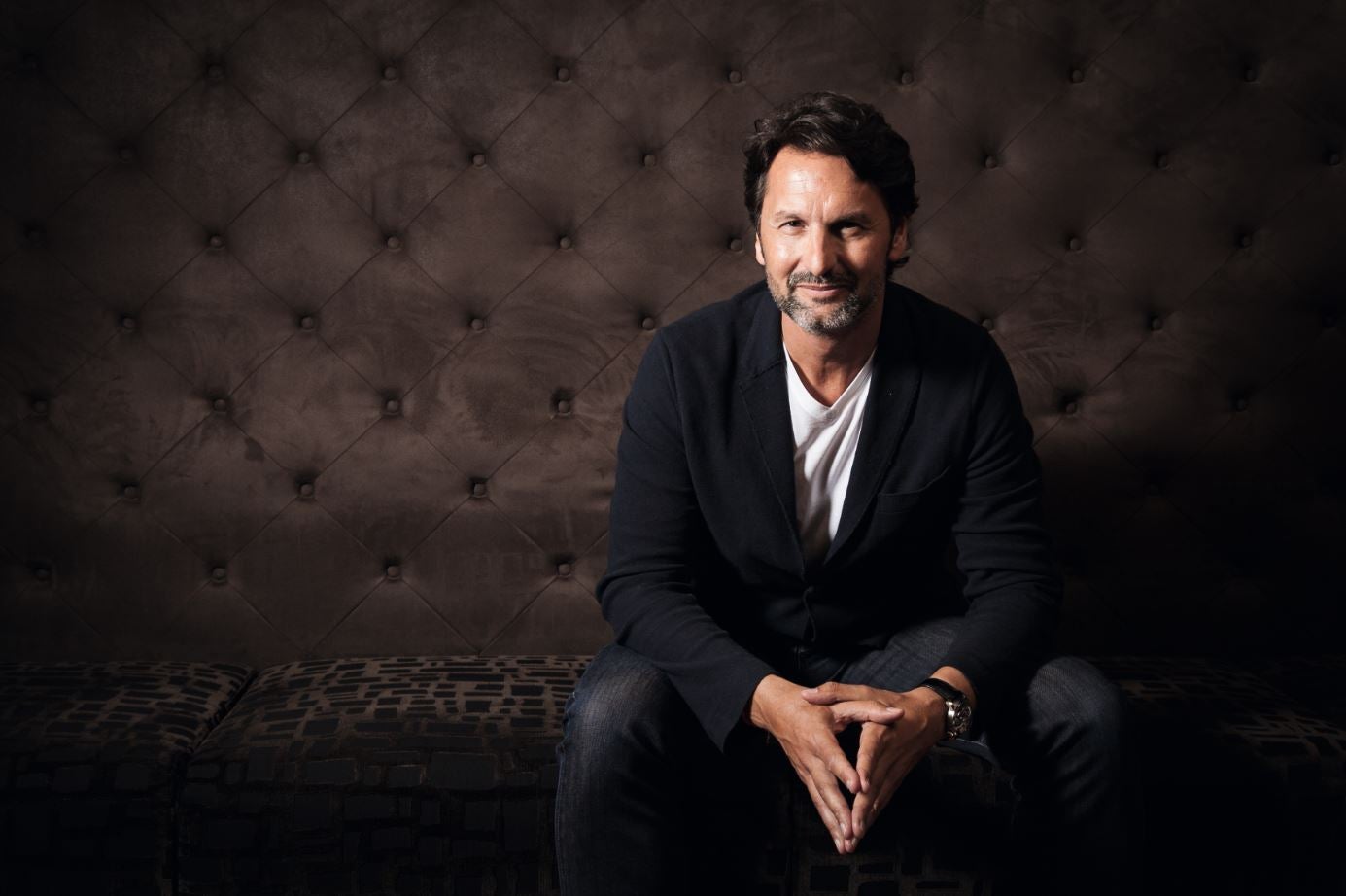 An engineer by trade, Maximilian Büsser, known as Max, is the founder of one of the most futuristic and highly technical independent watch brands in the world: MB&F. The acronym stands for Max Büsser and Friends, because, as he tells Roberta Naas, he could not have developed his loyal following of watch collectors without those friends. Interestingly enough, in his formative years, Büsser had no friends at all.
Somehow, when someone has a name like Maximilian, one automatically expects great things from him. Maximilian Büsser delivers those great things in the space-age, three-dimensional timepieces he creates — with help from friends. He has brought the world unconventional watches, clocks and horological machines in intriguing shapes that recall spaceships, frogs, owls, driver watches, turtles and even robots. In some MB&F watches, there are even tiny aliens inside the movement or atop a dial.
Make no mistake, though, MB&F watches are not gimmicks; they are serious, visionary timepieces that offer top-notch Swiss craftsmanship, ingenious invention and a lot of intrigue. All of this to the tune of anywhere from high-five-figure to mid-six-figure prices. Just how Büsser got to where he is today, though, may well be one of the more interesting stories in the watch world — and it dates all of the way back to his childhood.
"I was the kid who didn't fit in," says Büsser honestly. "I was the little boy who didn't have any friends because everyone thought I was weird, and I suffered a great deal over that. So my survival technique and instincts as a child were simple: I developed an imaginary life. Otherwise, I believe I would have gone into depression, because no child can live with the fact that he really has virtually no friends. It is extremely tough to be alone and not be accepted by the others. So after school, I would watch 30 minutes of television, because that is all I was allowed, and then I would go into my room, my prison. And I transformed my prison into my kingdom. I was Han Solo and Luke Skywalker. I was Captain Kirk and I was Grendizer. I was always saving the world and righting wrongs. All of that has stayed with me, and influenced me in so many ways."
[See also: Top Watches in the World]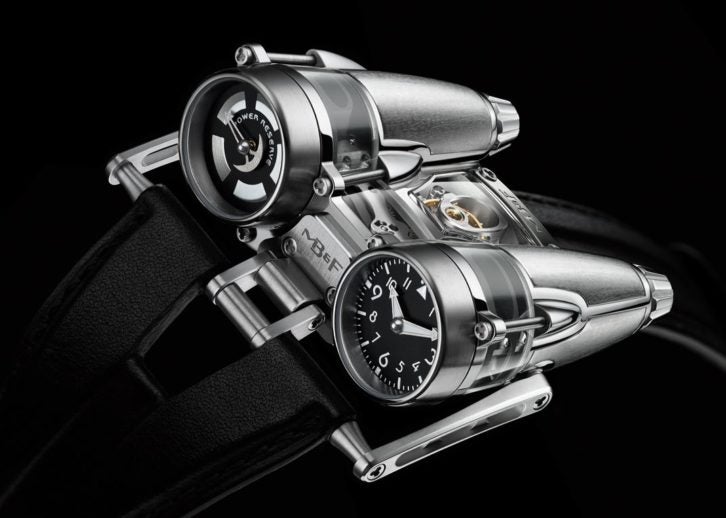 Büsser says that time in his life, from about age eight to 16, ingrained several things in him, including the need to right something he sees as wrong, the desire to uphold his parents' values and the ability to enjoy childhood, even as an adult. "I learned how to think differently, and to this day, I believe I have only two strong talents: thinking differently and surrounding myself with good people."
While as a child Büsser wanted to design cars, that schooling was very expensive, so he opted out, telling his parents he'd attend engineering school instead, to learn how things work on the inside before worrying about how they look on the outside. In his fifth year studying microtechnology, Büsser wrote his thesis on something almost every Swiss person knows something about: watches. It was the 1980s, and the Swiss watch industry was still reeling from the quartz revolution.
"I wondered why people would buy high-end watches when they seemed obsolete. I wrote letters to the big brands, and back then the companies were small and often it was the CEO answering my letters," says Büsser. "I met with each of them, and they all told me the same thing. 'We know it seems pointless, but it is beautiful. We know it seems pointless, but if we don't do this, these artisans will disappear.' That sentiment made me fall in love with watches. I never thought I would work in the watch industry, though, because I thought that industry was doomed."
Fast-forward a few months, and Henry-John Belmont, then-CEO of Jaeger-LeCoultre, offered Büsser a job. "It was the best interview of my life. We talked for three hours, and he told me his dream, what he was going to do with this company that had been in and out of bankruptcies. I was in the interview process with Nestlé, and said I needed more time to decide. But he said, 'Do you want to be one amongst 200,000 people in a big corporation, or do you want to be one of a few of us who are going to save Jaeger-LeCoultre?' I took that job 27 years ago, and it changed my life. His words stayed with me forever."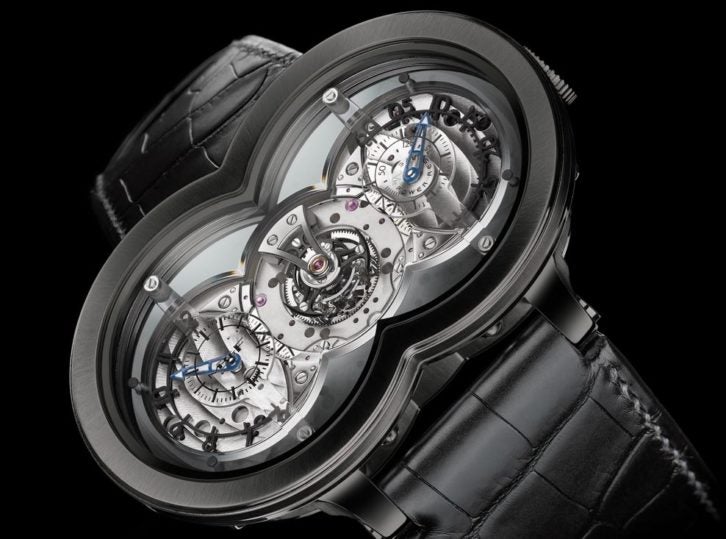 Years later, Büsser left to head up Harry Winston's watch division, building the brand almost tenfold in five years. It was there that the seeds were planted for the MB&F concept. Büsser conceived and led the now famed Harry Winston Opus project, wherein each year the brand works with an independent watchmaker to create a limited-edition Opus watch. The watch-collecting world embraced the concept, which has remained a Harry Winston institution to this day.
"I was highly successful, and the company was doing great, but I wasn't happy. I felt that the little boy who was super creative had sold out. I had become a marketer. I was creating products because I knew they would sell. I realized then that I wanted to start my own little company where I would create only for me, only what I like, and not worry about selling."
He broke out on his own, and in 2005 launched MB&F: Maximilian Büsser & Friends. "Everyone thought I was nuts, that I was crazy for leaving a great job to create my own brand with my small savings, but I wanted to build something I could be proud of," says Büsser. "I based the company on one motto: treat people the way you want to be treated. For instance, If I was a supplier to a watch brand, I'd like that brand to tell everyone that I'm their supplier, but most didn't do that. I vowed I would. I have a lot of good ideas, but without the best people and suppliers around me, my ideas would just stay in my head."
Thus, Büsser put 'friends' in the brand name. He also decided to call his timepieces horological machines. "I had this dream that watchmaking is an art and I wanted to deconstruct the watch and reconstruct it as mechanical sculpture."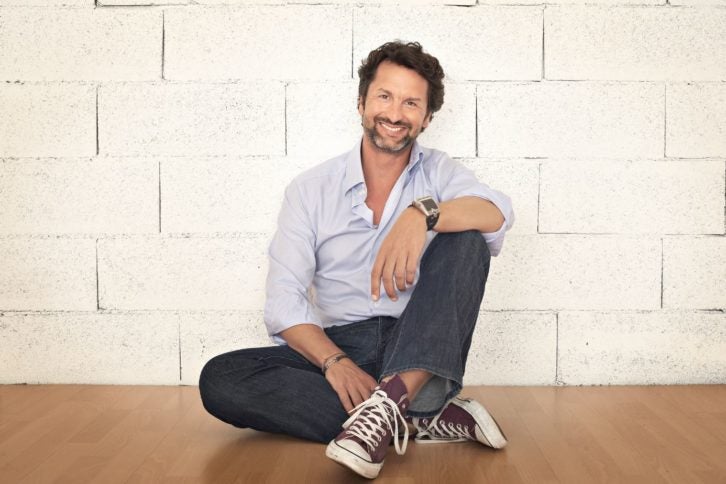 For the first couple of years, Büsser worked alone, developing ideas for his horological machines, traveling the world with a suitcase of sketches to spread the word and convince retail partners to join him on his journey. Just 11 years ago, in 2007, MB&F unveiled the first Horological Machine HM1, and it wowed the world.
"I was terrified. I was creating products I loved but did not know if anyone would ever buy one because they were crazy, wild products. The epitome was in 2010 with HM4
Thunderbolt. I kept saying to my team, 'Nobody will buy this,' yet everyone jumped on it when it came out. I knew then that we were on course."
Indeed, there is truly nothing in the watch-and-clock world like MB&F. Büsser, with his magnetic personality and positive determination, conquered challenge after challenge in the building of his company, not least convincing good people to join his tiny team on a tiny budget.
"The challenges ranged from raising the cash to create movements, to finding customers crazy enough to buy one of our pieces so that we could have funds to build the next one, and finding enough talent to make those 3D ideas a reality when nobody in the watch world was doing it. But for me, the greatest business driver is the idea of 'Wouldn't it be cool if we could…'."
MB&F, which Büsser aptly describes as having evolved into a "creative lab," has been wildly successful. In the 13 years since starting, the brand has created more than a dozen unique horological machines, as well as a half dozen Legacy machines (round watches that Büsser says look like what he would have created 100 years ago), and about a dozen Performance Art pieces created in cooperation with other artists. Additionally, MB&F has embarked on innovative collaborations with Swiss manufactures to bring clocks, robots, automatons and music boxes to life.
MB&F has even bridged the idea of art and watches, opening three MAD Galleries that are anything but typical watch boutiques. In these galleries, horological machines are displayed alongside mechanical art that runs the gamut from handmade motorcycles to automatons, lighting structures and more. "I thought of the galleries as decoding machines. If you understand why this motorbike, for instance, is a work of art, then maybe you understand that my HM7 Aquapod is a work of art."
With so many aspects to the MB&F business, Büsser says his life is like a juggler's; keeping everything in the air at once is primary. "You can't think about if you are going to make money and still be creative. You have to be willing to lose it all and be proud that you tried. I never set out to be a success. That wasn't why I started MB&F. I wanted to be proud and happy, and I think I am there."