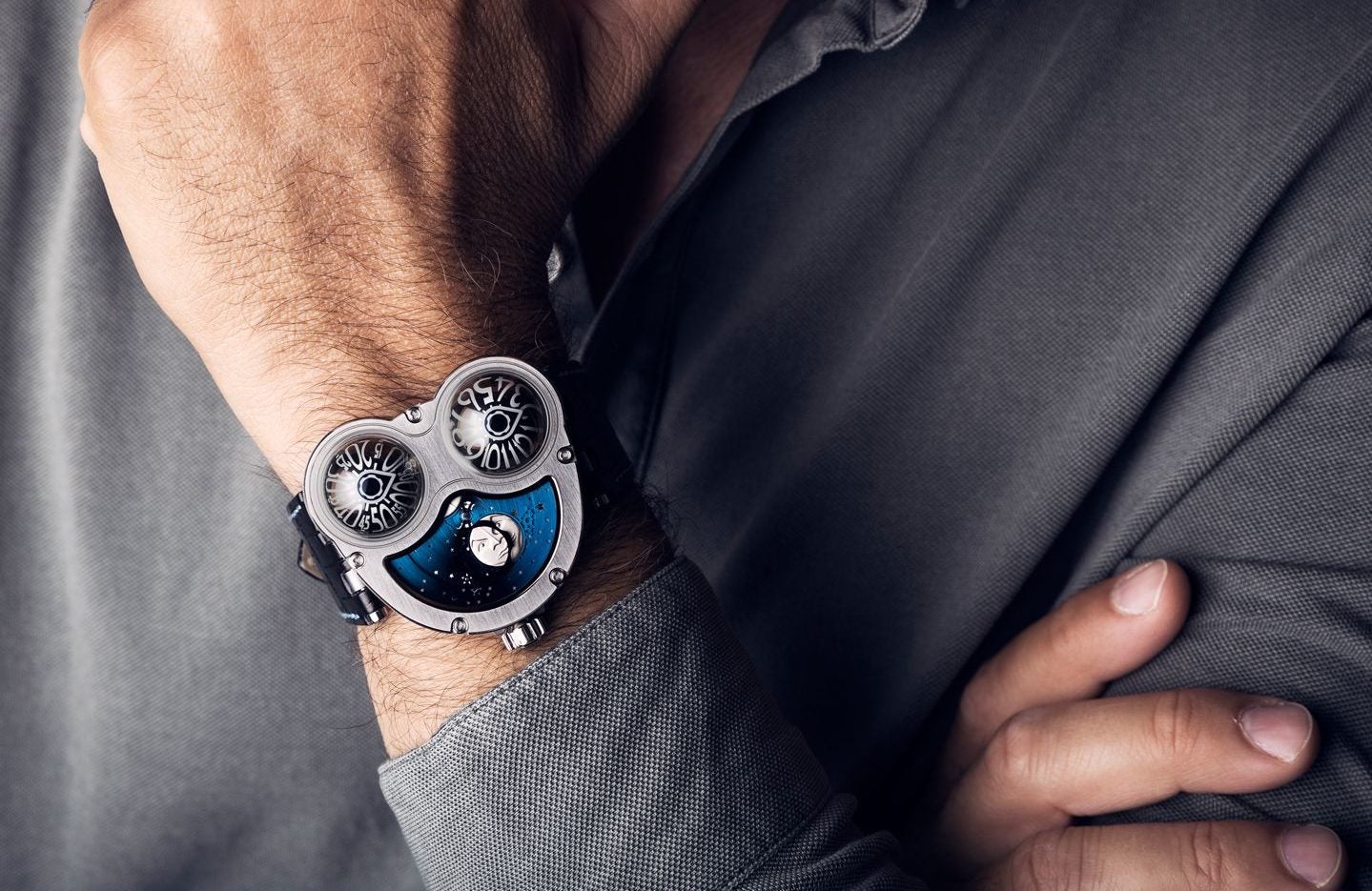 Few watch brands have pre-owned programs, which force their loyal clients to go elsewhere to acquire secondhand watches – and while there are many reputable shops, some are not as scrupulous as MB&F's Certified Pre-Owned program. The Swiss watch brand, founded by Maximilian Büsser in 2005, recently launched its program, a dedicated part of its website, where clients can purchase long-sold-out pieces that have been guaranteed legitimate by MB&F.
When spending up to six figures on a watch, especially for a used one, clients want to know the timepieces haven't been tampered with. MB&F, with such a loyal client base, wants to go above and beyond to ensure satisfaction. Each purchase of a pre-owned watch comes with a complete service and case refurbishment at the brand's Geneva-based workshop and a two-year unconditional warranty. What's more, MB&F will make sure the watch you're buying hasn't been stolen or previously broken.
As the pre-owned market and loyal client bases continue to grow, people are keen to acquire watches that can't be found anywhere else in the world. MB&F is one of the few independent watch companies doing this today.
Upon launching the program, several pieces have already been snapped up by collectors who missed their chance the first time around, including the HMX Black, HM4 Razzle Dazzle, LM1 Xia Hang and the Moonmachine TI – there are even more exciting pieces launching on the site this year. Though the pieces can't be purchased directly online, inquire via email and an MB&F specialist will guide you through the process.
Visit mbandf.com for more information
Photos: MB&F
Click through the gallery to see which watches have sold and which are still available.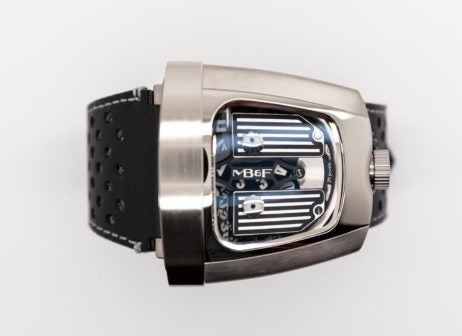 SOLD: HMX Black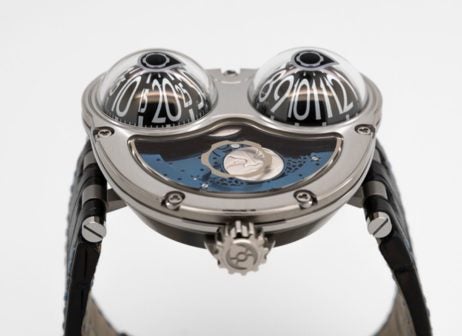 SOLD: Moonmachine TI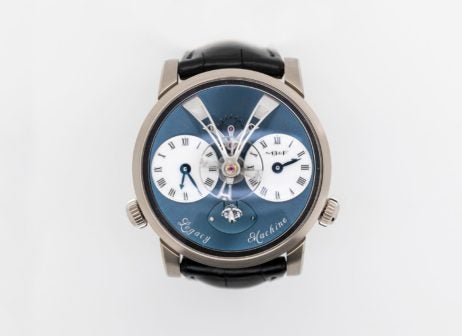 SOLD: LM1 Xia Hang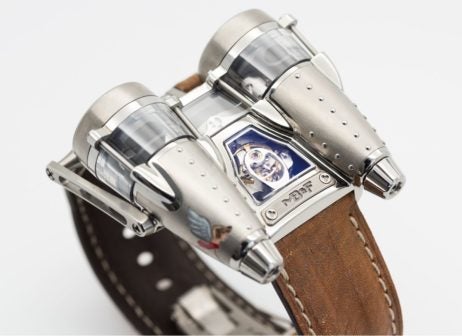 SOLD: HM4 Razzle Dazzle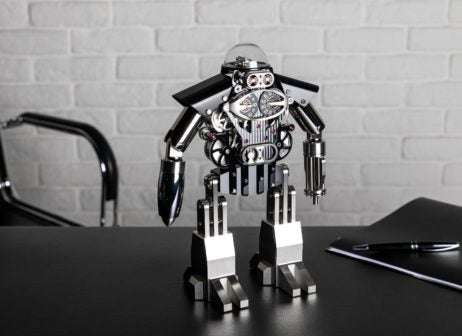 SOLD: Melchior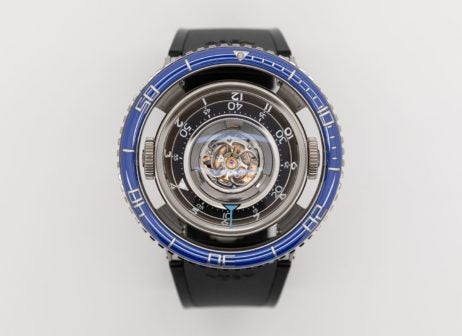 AVAILABLE: HM7 TI Blue, $79,000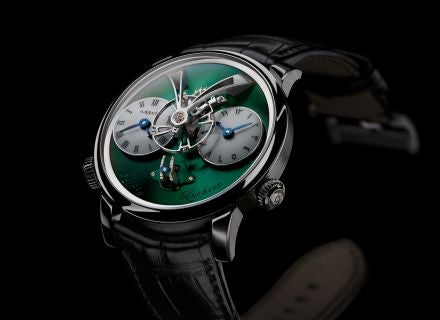 COMING SOON: LM1 M.A.D.Dubai