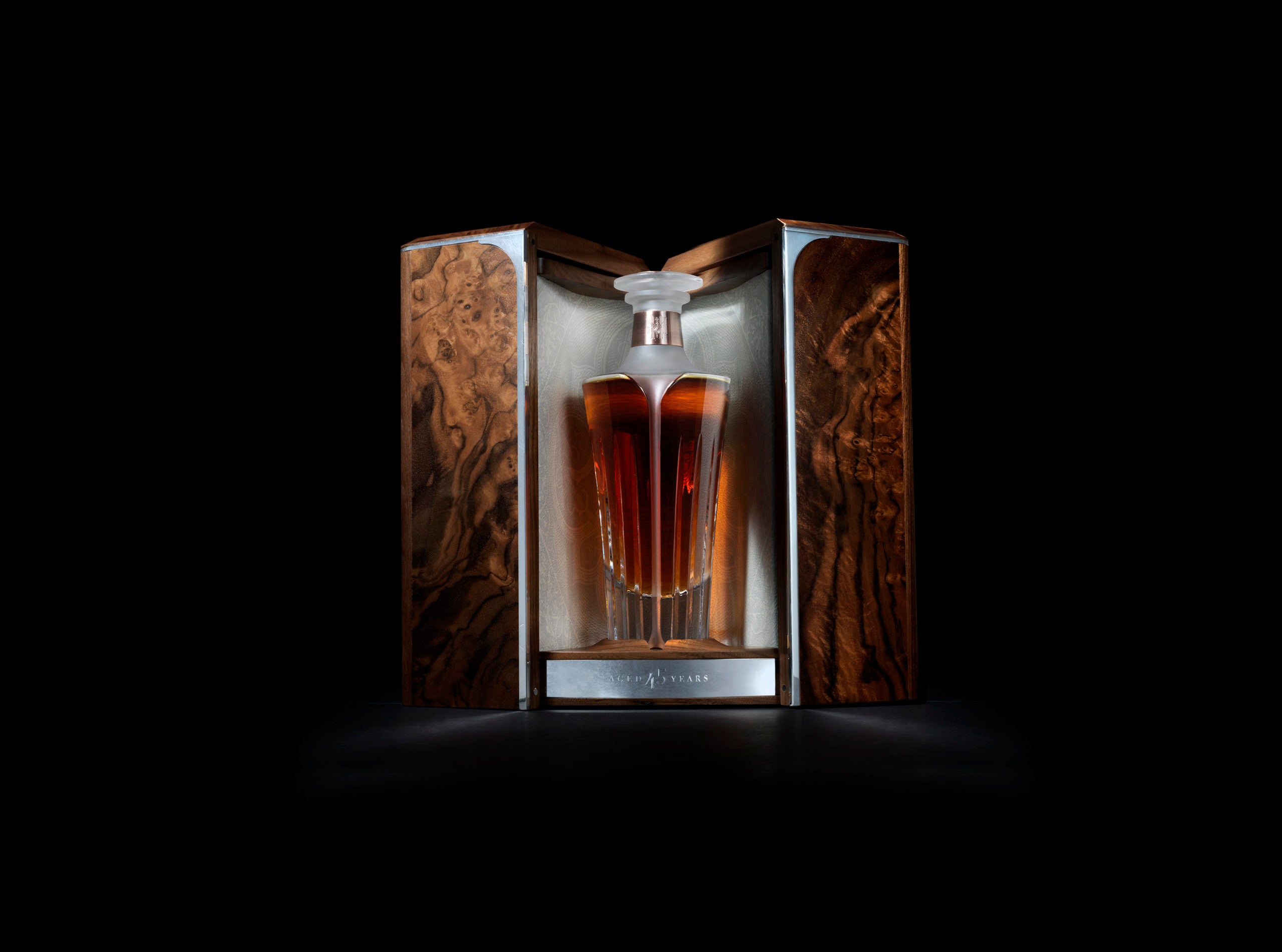 Midleton Very Rare has begun a new era for Irish whiskey with the oldest and most expensive series ever. The storied company revealed the new Silent Distillery Collection with the first of six releases, a 45-year-old Irish single malt priced at $40,000 a bottle.
A boom in both Irish whiskey and Scotch whisky has seen a number of so-called 'silent' distilleries roar back into life. However, Old Midleton, which closed in 1975 after 150 years in operation, has been fully decommissioned and will never produce again. The Silent Distillery Collection represents the very last drops of liquid before it closed its doors forever.
The first release, Chapter One, was laid down in 1974 as part of a series of innovative trials from master distiller emeritus Max Crockett and was never intended for release. But demand for ultra-rare whiskey has grown exponentially in recent years, which left Midleton Very Rare sitting on a proverbial goldmine.
Midleton Very Rare will release one new chapter every year until 2025, ranging in age from 45 to 50 years old. The final release will coincide with Old Midleton Distillery's 200th birthday. Although Chapter One is not the oldest in the collection, it is the rarest. Just 48 bottles were derived from the third-fill sherry cask with 45 of those earmarked for sale.
Elite Traveler was invited to the unveiling of Chapter One in London, England. The extraordinary Irish whiskey offers an intensely rich taste with peppery spices. It quickly softens to welcome a hint of licorice and honey. The spices then return to the fore and are slow to fade.
Barry Crockett, the master distiller emeritus, who has been monitoring the release for years, said: "It's remarkable that 45 years on we could even be speaking about a whiskey which was distilled in the very final period of the Old Midleton Distillery. It is the ultimate heirloom and memento of the dedication to precise malt preparation, brewing and distillation skills of generations of distillers at Midleton. Furthermore, it's among the very last remaining whiskey distilled through the largest pot still in the world, a skill which in its own right required great refinement of the distiller's art."
Chapter One is contained in a handblown and etched crystal decanter bottles, produced by Ireland's Waterford Crystal, with each of the bottles individually numbered. The bottle comes displayed in a wooden cabinet handcrafted by Irish designer, John Galvin, using wood up to 200 years old from ancient reclaimed whiskey vats.
Demand for the 45 bottles will outstrip supply. Midleton Very Rare is offering two bottles for sale through its The 1825 Room online members' program. Whiskey enthusiasts can register their interest until February 25.