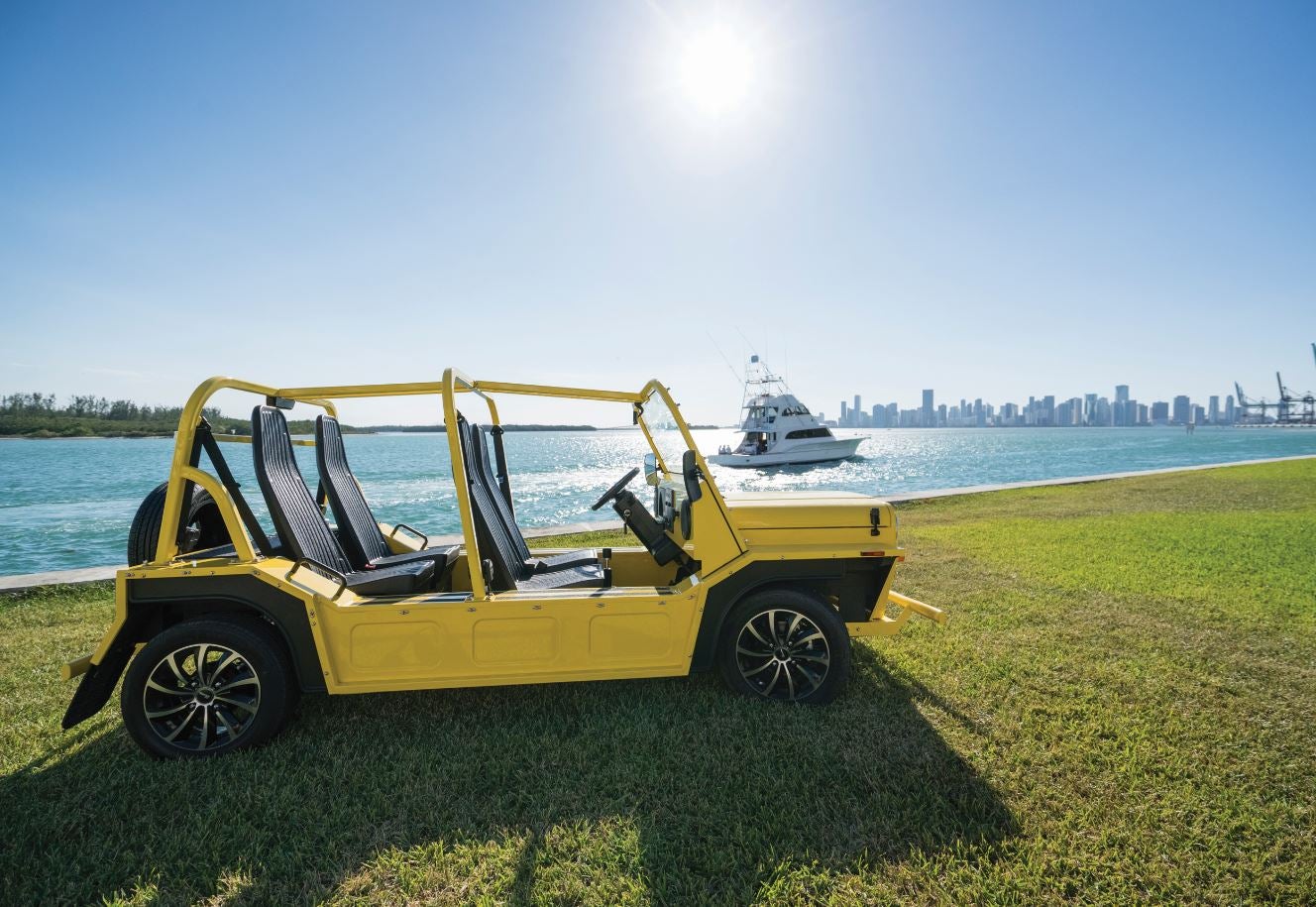 This story originally appeared in the July/August 2018 issue of Elite Traveler.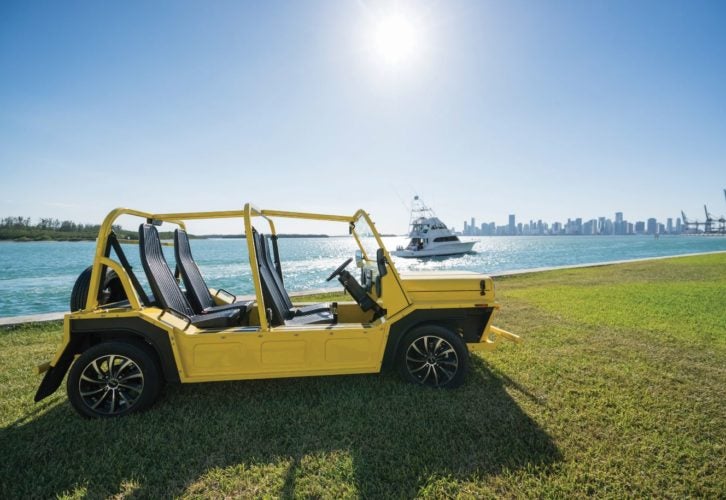 The promise of long, languid summer days spent moseying around St Barths or in the Hamptons warrants a vehicle that enables such leisure. With a top speed of 25 mph, the eMoke—the electric version of the classic beach buggy whose fans included Brigitte Bardot, Princess Margaret and Hunter S Thompson—could be just the car. Moke America's electric four-seater runs for 40 miles on a 12kwh lithium battery that takes eight hours to fully charge and has front-wheel drive. But let's be honest—owners aren't investing in this buggy for its 0-to-25 time.
A heritage automobile, the Moke was first made by the British Motor Corporation in the 1950s as an attempt at a parachute-droppable vehicle for the British Army, and it looked like a mini Jeep. The car didn't pass muster with the military, so in 1964, BMC tried selling it to the public. Sadly, production halted a few years later when the company sold fewer than 1,500 vehicles. Resurrected by Todd Rome, founder and president of Blue Star Jets, this ride features plastic seats, ideal for sandy passengers, as well as doorless sides for hop in/hop out ease. A top cover is optional, but we think it is better left in the garage.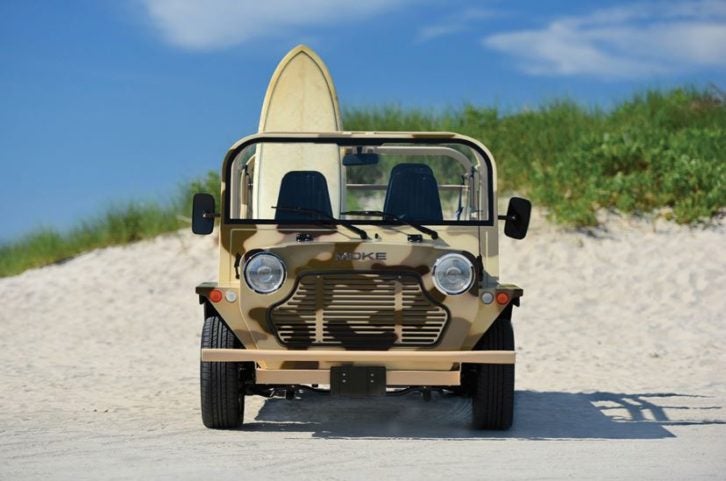 Nine paint colors and trim lines, including a limited-edition camo print (but excluding the custom tropical wrap inspired by Louis Vuitton Creative Director Kim Jones's SS18 men's collection!), are available. More golf cart than automobile, the low-speed eMoke comes in both left- and right-hand drive and has a handy but cozy trunk space, ideal for beach blankets and coolers. Each eMoke is hand-built and made to order over the course of roughly three months.
From $16,975, mokeamerica.com