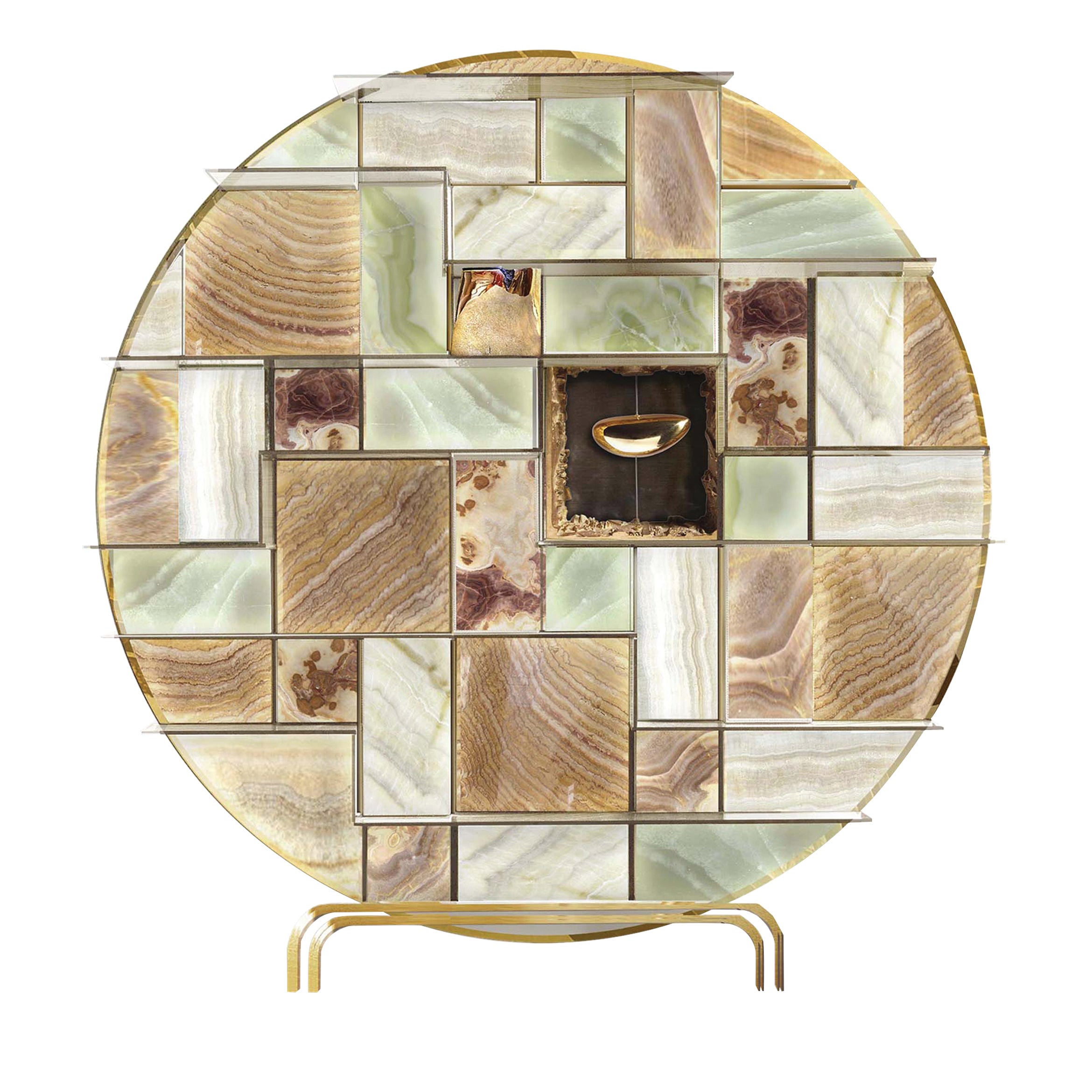 A sculptural masterpiece, this eclectic bookshelf bridges the gap between art and design. The architectural genius of Italy-based architect and sculptor Livio Ballabio comes to life in the Mondrian Bookcase by Livio Ballabio for AND — Arte nel Design.
Ballabio, who has created furniture lines for fashion brands Etro and Roberto Cavalli, is known for using industrial elements such as wood, brass, bronze, glass and leather — and this piece is certainly no exception.
The circle-shaped bookcase recalls the De Stijl art movement from Dutch painter Piet Mondrian, who Ballabio is continually inspired by, and from whom the piece gets its name.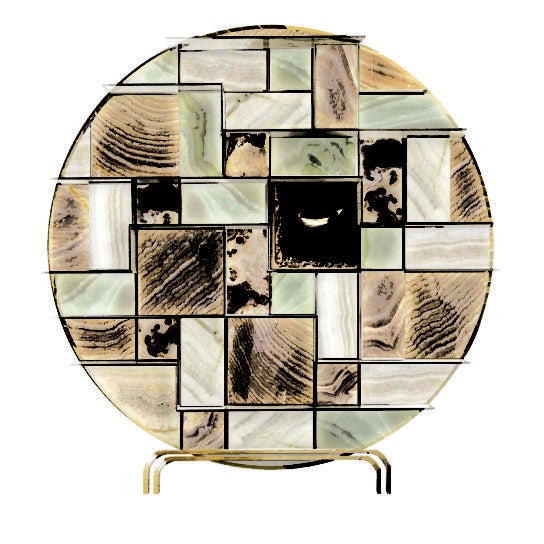 The circular shape represents infinity, while the varying geometric shapes evoke different facets of reality. Each square is made from a natural element, and the piece will come with two bronze sculptures in a hollowed space.
You can customize your bookshelf; choose from glass, stone and light wood or the darker option of black and brown leather squares situated next to a deeper-hued wood.
The unconventionally designed bookshelf's purpose is twofold: It's an artistic sculpture and a fully functional piece of furniture. It's bound to be a statement piece in your home or your office.
Price: $160,700
Website: artemest.com
This story originally appeared in the Spring 2019 edition of Elite Traveler.