This story originally appeared in the July/August 2018 issue of Elite Traveler.
Morgan Motor Company's Plus 8 50th Anniversary Special Edition celebrates its final naturally aspirated V-8.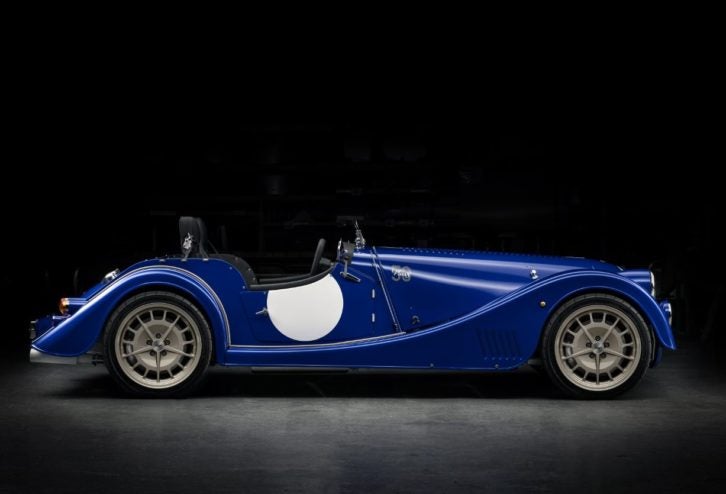 Ponder the simple pleasure of an open-cockpit V-8, when the weather is hot and you can hear the roar of the naturally aspirated engine. Now, picture yourself, top down, with a maximum speed of 155 mph and the superb torsional stiffness of Morgan's Plus 8 50th Anniversary Special Edition, a flawless getaway car. As the sun sets on a Friday, depart the city and head jauntily into the countryside for a summer weekend away.
Morgan's iconic V-8–powered Plus 8 features a bonded and riveted aluminum chassis and will be the last Morgan vehicle to include the large displacement BMW V-8 engine. Debuted in 1968 at London's Earls Court Motor Show, this early British roadster became an instant classic, remaining in production for 36 years.
To celebrate the Plus 8's semi-centennial, the company is producing 50 numbered Anniversary Edition autos, available in either blue 'speedster spec' or British racing green with a soft top. White brake calipers, yellow towing eyes and ceramic-coated white exhaust tips round out the car's styling. A Christopher Ward C1 Morgan Plus 8 Chronometer anniversary watch featuring a piece of the original 'MMC 11' Plus 8 in the back plate will accompany each vehicle.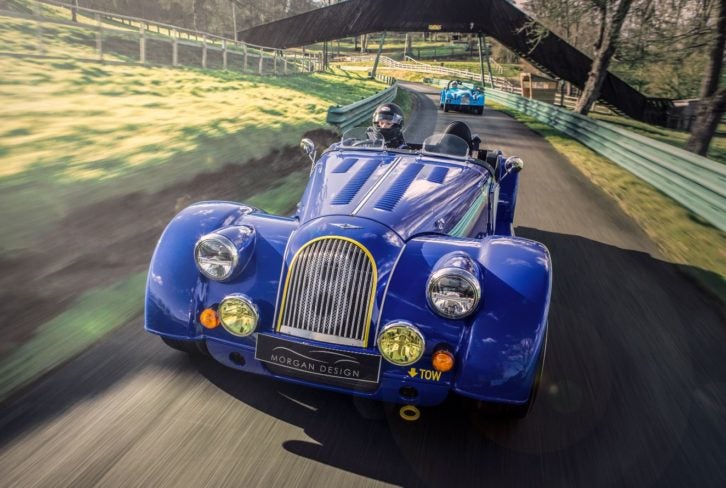 The car's good looks go from the signature sliced grille through to the sleek button pop headlights, flared and rounded fenders and past the flat-top hood, and the two-seater boasts specially appointed five-stud wheels finished in a "celebratory champagne color."
While other automobiles slog through traffic, find an open road and enjoy the Plus 8's unadulterated throttle. Morgan's engineers created the exhausts to both "amplify and refine the dramatic V-8 soundtrack," which will cease to exist once this edition sells out.
From $152,407, morgan-motor.co.uk