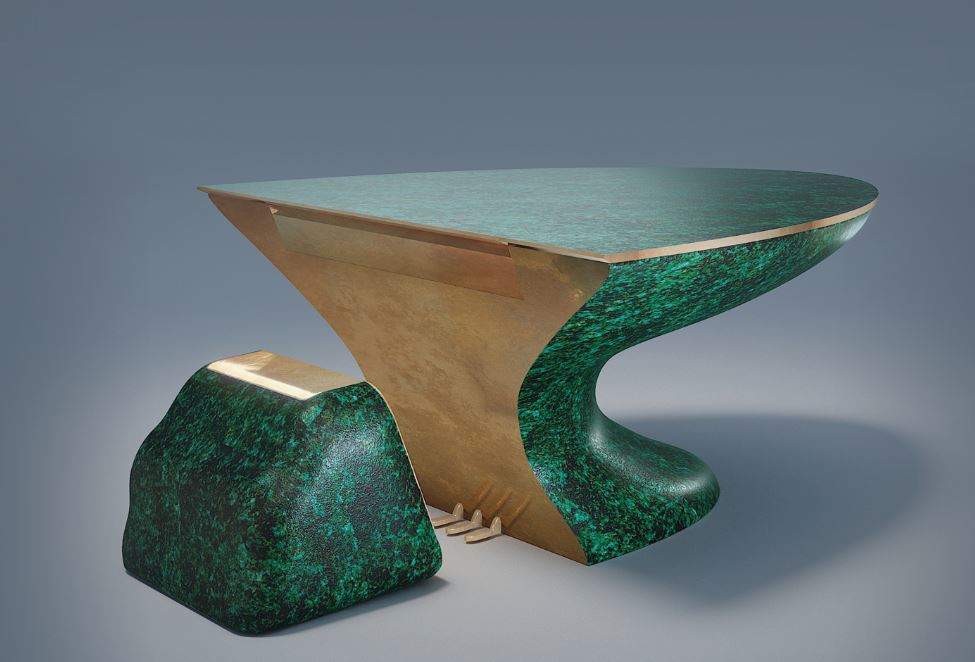 This story originally appeared in the January/February 2019 issue of Elite Traveler.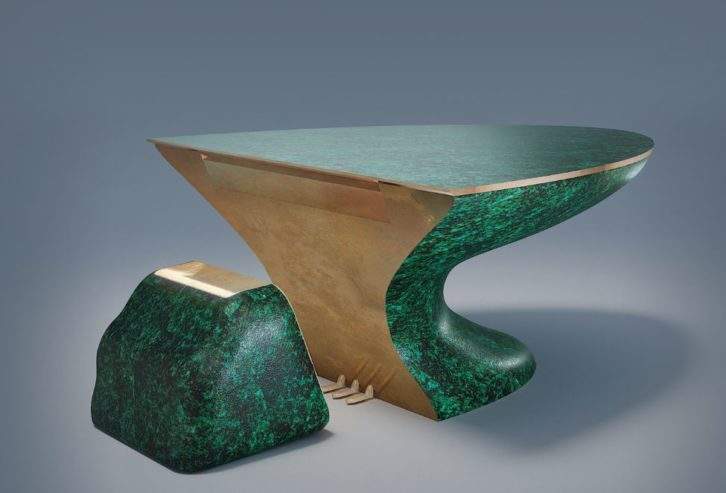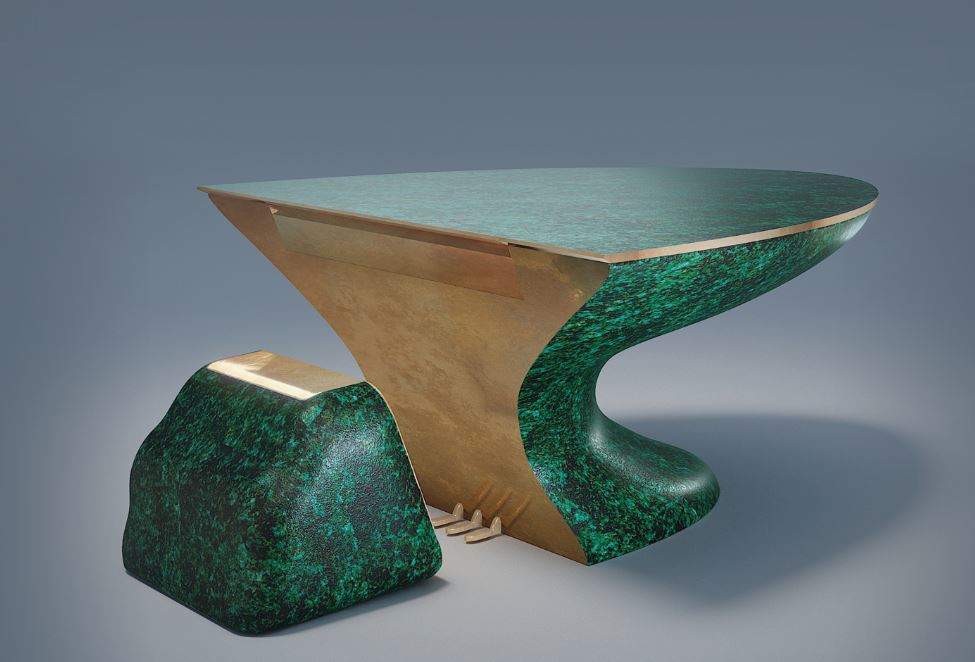 More fitting for the Gagosian than a living room, this piano looks like anything but a musical instrument. Aptly named Le Silex (silex means "flint" in French), the piano's sculptural and dramatic curves are designed to emulate a large piece of flint found in nature that has been split in two parts by lightning. When closed, the piano looks like an abstract piece of art; when opened, it reveals sleek piano keys and a built-in music stand.
Each piece is crafted from a life-size clay cast by a team of 15 artisans and expert sculptor Gareth Knowles, known for creating outstanding custom pieces for Arabian royalty. The exterior of the piano has a grainy quartz texture finished in verdigris,  black diamond or flint, while the interior has a contrasting glossy finish, and you can select the colors for both. Each piece takes six months to make, and thanks to the endless customization options, no two will be the same.
Edelweiss, the Cambridge, UK–based piano maker responsible for this masterpiece, is also the creator of the first self-playing piano. Le Silex, too, is self-playing, and has a hidden iPod pre-programmed with 900 songs of your choice. If you don't feel like playing, have a live concert in your home while the piano plays your favorite songs. You'll be one in (literally) a billion people on Earth to own such a piece — only seven will be created.
From $357,900. Contact sales@edelweisspianos.com, +44 122 388 1691, edelweisspianos.com