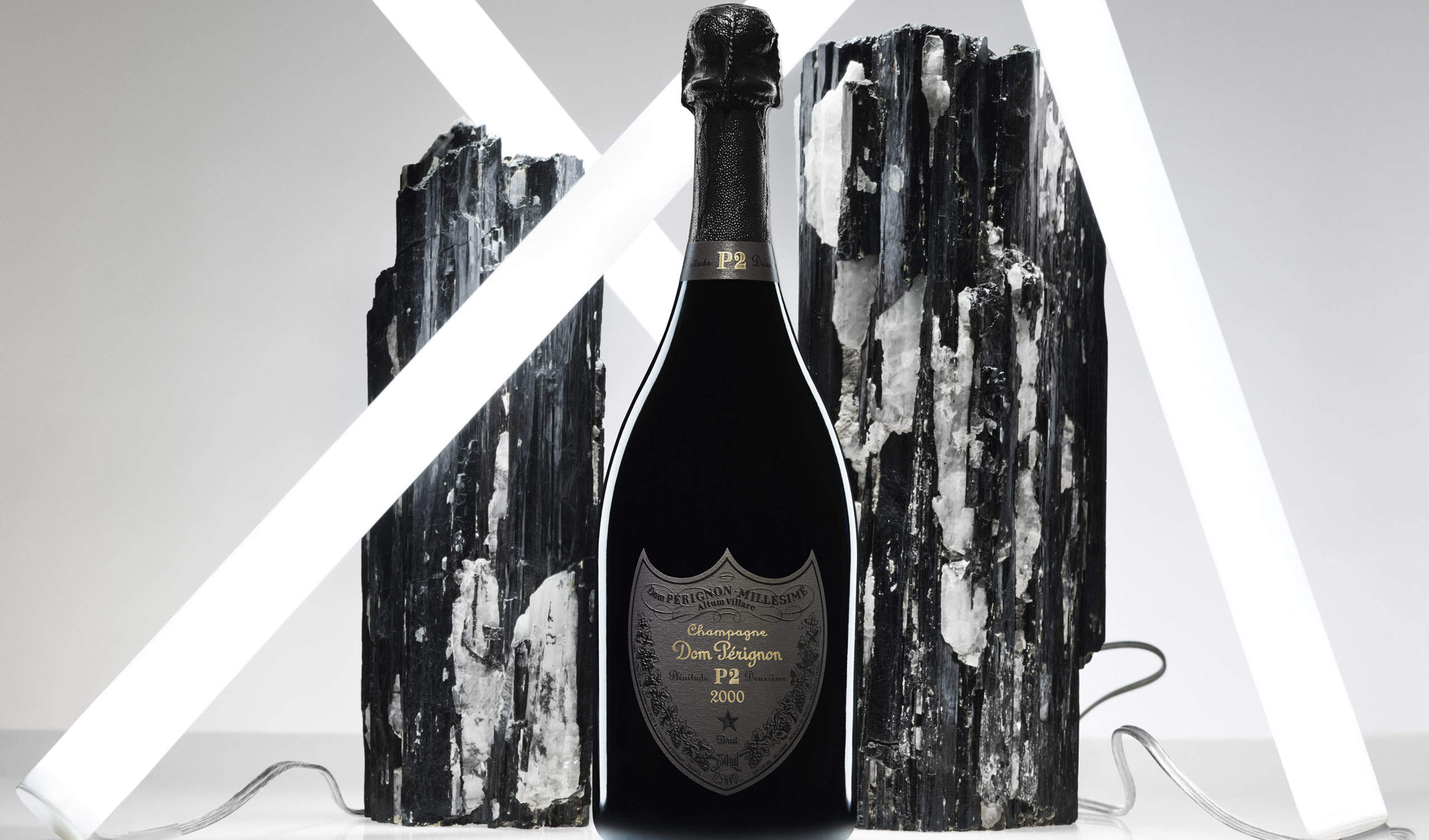 Luxury travel should be celebrated, whether it's for a special vacation or the return from a successful business trip. A true celebration calls for a chilled glass of fine champagne, and when it comes to celebrated fine champagne, Dom Pérignon is a true symbol of class and sophistication.
The luxury champagne house is named after the Benedictine monk associated with pioneering winemaking techniques that led to modern champagne – including blending, producing white wine from red grapes and sealing bottles with cork. The monk was also responsible for the process of adding effervescent bubbles to still wine, and the famous quote "Come, I am drinking stars!" is often attributed to him.
The brand belongs to the prestigious luxury group LVMH, and its first vintage was in 1921. Dom Perignon champagne is associated with hedonism and notoriety and has featured in every prestigious social event, from royal weddings to luxury parties and music videos.
The Vintage
Dom Perignon is a vintage-only champagne, meaning that a new bottle is created from a single year's crop and only released when the quality meets exacting standards. Achieving a great wine from a single crop presents a challenge to the winery, and a champagne vintage only occurs, on average, in three out of every 10 years. The benefit of this single season production is that each year can have its own distinct characteristics, that can never be reproduced. For this reason, vintage champagne is often coveted for its exclusivity and uniqueness. This is especially the case with Dom Pérignon, with its three 'Plénitudes', released after nine, 16 and 25 years of elaboration, becoming rarer and more exclusive over time.
Dom Perignon's first 'Plénitude' of its 2000 vintage was first released in 2008, to critical acclaim, but not all of the vintage was bottled, leaving some of the wine to age for an additional 10 years. The result is the P2, its "Second Plénitude'; a second expression of the 2000 vintage that is fuller bodied, more complete, more harmonious and coherent. Sixteen years of slow aging have given the champagne more depth and created something surpassing even the original release.
"The energy of the Second Plénitude only magnifies the most outstanding features of the wine. Dom Pérignon P2 2000 has all the boldness of a coherence that is at the same time both clearly-defined and elusive," explains Richard Geoffroy Dom Perignon's Chef de Cave.
The Taste
The additional time that the P2 has spent aging has resulted in a rounder palate and a more intense flavor. The nose has a generous bouquet. Warm aromas of hay and brioche mingle with those of bergamot orange and russet stone fruit, leaving you with smoky grey accents. The palate has a distinguished viscosity, with a mingling of licorice and toasted malt. The P2 is an extra brut champagne, as it has a residual sugar content of just four grams per liter, which makes it the ideal choice for pairing with food.
"The harmony is in motion; the wine is reinventing itself as I drink it. The nose is lively, invigorating, generous. Am I in a wheat field in summer? In a baker's shop? Hints of bergamot and stone fruits break my reverie. I put the wine in my mouth: it is assertive, vibrant. Its viscosity better highlights all its contours. Graceful and light, it dances around until the finish, where licorice and toasted malt blend with each other," Geoffroy writes in his blog, creatingdomperignon.com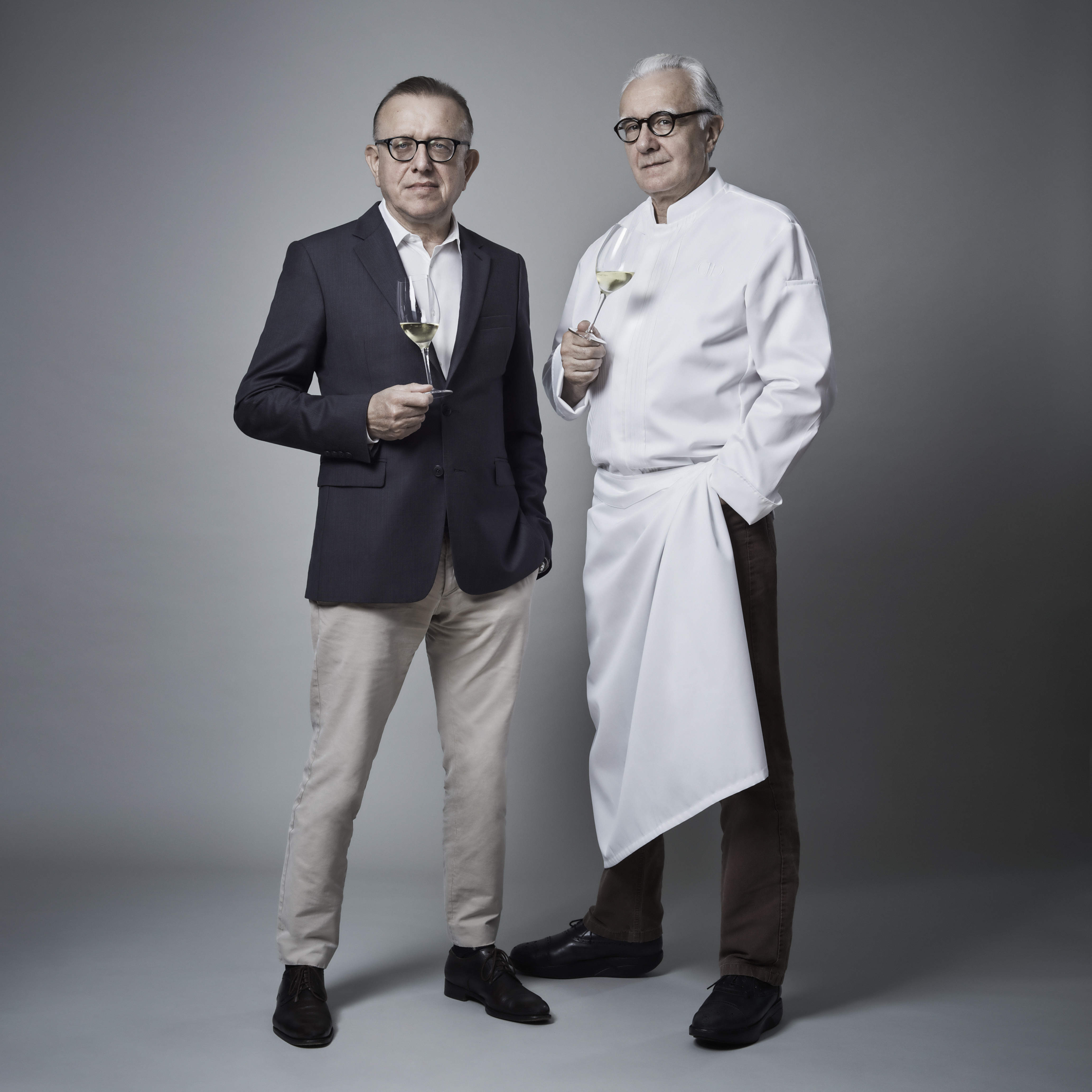 The Pairing
When it comes to food pairing, Geoffroy advises that it is possible to provoke the wine to react with strong flavors, such as a strong beef stock, but it is more interesting to draw it through small touches within rich, complete meals.
The Chef
Alain Ducasse is considered one of the world's finest chefs and has a trio of three-Michelin starred restaurants to his name. His natural collaboration with Dom Perignon has remained for over 25 years, as both share a passion for aesthetic appeal, the pursuit of the very highest standards and the courage to follow an unexpected path. For the launch of the 'Second Plénitude', Ducasse worked with Dom Pérignon to create a unique experience.
"The name of Alain Ducasse and the name of Dom Pérignon are written somewhere in the stars, but let's not forget that we are deeply rooted in the land. We rely solely on Mother Nature for everything," Geoffroy told Lifestyle Asia at the Hong Kong event.
The Event
To celebrate the remarkable new release, Alain Ducasse hosted a special experience in two stunning locations. In Beijing's Sanlitun area and in Ducasse's own Hong Kong restaurant, Rech, the celebrated chef paired the P2 2000 with his own culinary masterpieces. The evenings started with a solo tasting of the champagne, to experience it in its pure form. Then, in an atmospheric setting with Chinese tableware in dark tones and under low lighting, the meal featured a range of dishes, including warm spring rolls, crispy suckling pig, welk, langoustine, bamboo shoots and fried rice, followed by an iced peach on a bed of peach confit, topped with P2 champagne. The menu played on temperature and was especially constructed to release the full potential of the P2 2000.
"The dinner is really a Europe meets Asia, or France meets Asia. In this collaboration, everything starts with the wine," Ducasse told the South China Morning Post at the Hong Kong event. "Our goal was to be in the middle between France and Asia, so not only talking about the produce, but also cultural traditions of eating and finding the right combination between our French know-how and culinary gastronomy, local produce and culinary culture."
An aging of 16 years is more akin to that of spirits, but the spectacular result of the P2 2000 proves its worth, and that's not where this vintage will finish. Dom Perignon usually releases a third plenitude after the champagne has aged for over 25 years, so we can only look forward to sampling this again in another eight to 10 years.