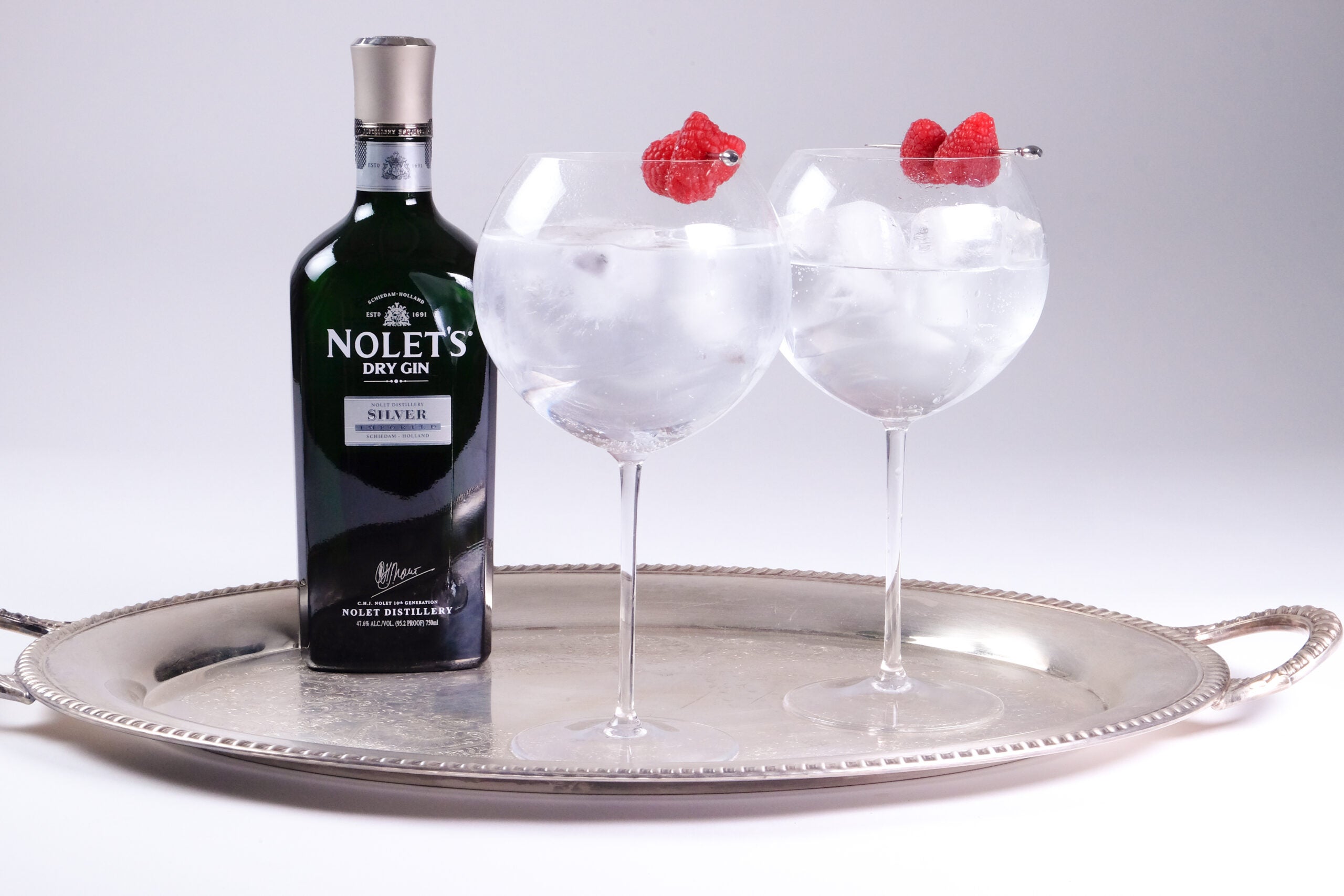 NOLET'S Silver Gin is inspired by over 325 years of family distilling tradition and the expertise of the Nolet family who also created Ketel One® Vodka. It was created by 11th generation sons Carl Nolet Jr. and Bob Nolet in collaboration with their father, Carolus Nolet Sr., 10th generation owner of Nolet Distillery. By blending their rich family heritage with modern-day tastes and innovation, the Nolet family is proud to present their award-winning spirit, NOLET'S Silver Gin.
NOLET'S Silver Gin features a unique combination of botanicals never before used in gin that was created for a new generation of gin drinkers. This floral and fruit-forward spirit has notes of raspberries, peach, and rose. The botanicals are specially selected, individually macerated, and then distilled to give NOLET'S Silver its distinctive, all-natural flavor and aroma. To maintain the highest standards of quality, every batch is approved by a Nolet family member and bottled at the Nolet Distillery in Schiedam, Holland.
NOLET'S Silver Gin serves as inspiration for a wide range of innovative cocktails and reinvented classics. The unique flavor profile of NOLET'S Silver Gin blends well with a variety of mixers, juices, fruits, and herbs. Below you will find specially selected cocktail recipes to enjoy NOLET'S Silver. Click through to discover more exciting cocktails.
NOLET'S Silver Gin +Tonic
1.25 oz. NOLET'S Silver Gin
4 oz. Tonic Water
Raspberries
Pour NOLET'S Silver Gin and tonic water into an ice-filled Burgundy glass. Stir well. Garnish with two fresh raspberries.

NOLET'S Silver Berry Fizz
1.25 oz. NOLET'S Silver Gin
0.25 oz. Sweet & Sour
2 oz. Cranberry Juice
Ginger Ale
Pour first three ingredients into an ice-filled rocks glass. Top with ginger ale. Stir well. Garnish with raspberries. 
Discover more recipes now.